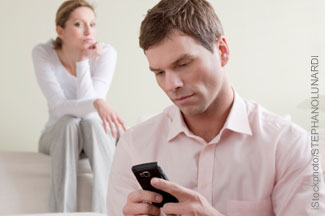 Anthony Weiner is hardly the first politician or celebrity to get tripped up by using modern technology while engaging in sexual relationships — whether real or virtual — outside his marriage. Though in a world of text messages and email scandals, Weiner may earn the ignominious recognition as the first U.S. politician to be brought down by Twitter. But there are other notables who can share the spotlight with Weiner for their unfaithful actions, trapped by technology:
#6 - Former Congressman Anthony Weiner
When news of NY Congressman Weiner's weiner being Tweeted to a college student first developed, the Congressman claimed his Twitter account had been hacked and he could not "say with certitude" whether the photo was of his crotch. Here's a hint: if you can't say with certitude if it's your crotch, it's your crotch.
As more revealing photos came out that he had sent other women, including some of nearly nude poses in the Congressional gym, the recently married Weiner was finally forced to resign.
#5 - Former Congressman Christopher Lee
Lee is another married New York congressman who trolled the "Women seeking Men" section of Craigslist pretending to be a single lobbyist. Responding to a post, Lee sent a shirtless picture and engaged in email flirtation.
One woman, figuring out Lee's true identity through his Gmail address which was tied to his Facebook account, went to Gawker with the story. Lee resigned shortly thereafter. The whole episode was tame by Weiner standards, but a followup report in Gawker suggested that Lee may have had a history of soliciting transgender prostitutes on Craigslist. His seat in the heavily Republican district is now held by a Democrat.
#4 - Brett Favre
Former New York Jets quarterback Brett Favre had a long history of womanizing prior to getting married, and it didn't stop after his nuptials.
In 2008, Favre was accused of texting nude photos of himself to and leaving crude voicemails for Jets' employee, Jenn Sterger. After the allegations (and texts) came out, other Jets employees came forward with claims of graphic texts and sexual harassment from Favre. The NFL ultimately fined Favre $50,000 for refusing to cooperate with the investigation.
#3 - Jesse James
Motorcycle bad boy, Jesse James, cleaned up his image when he married actress Sandra Bullock. Unfortunately, he didn't clean up his act.
His first wife, former porn star Janine Lindemulder, discovered his infidelity when he sent her a text intended for another lover. And then, while James was married to Bullock, Michelle "Bombshell" McGee came forward documenting an 11-month affair with text messages she received from James. Other mistresses followed suit, and James' bad-boy image was firmly reestablished.
#2 - Former U.S. Senator John Edwards
The one-time presidential hopeful had an email exchange with his speechwriter about a draft statement he was working on to acknowledge what he had denied in public: that he was the father of an out-of-wedlock child, "along with knowledge of payments to keep his pregnant mistress in hiding," people familiar with the case have told the Associated Press.
The federal government is accusing Edwards of improperly using campaign money to keep that former mistress, Rielle Hunter, out of the public eye as he pursued the White House. Edwards says he did not break the law. But those emails could wind up being used by prosecutors if the case continues on its way to trial. From presidential candidate to felon would be quite a fall.
#1 - Tiger Woods
Tiger Woods didn't let the fact that he is married to beautiful Swedish model Elin Nordegren stop him from engaging in numerous affairs with waitresses, prostitutes and porn stars.
Like the others on this list, Tiger's tech transgressions were spilled publicly with his lurid text messages, followed by voicemails of concern that his wife would find out about the affairs. His wife soon divorced him, taking along $750 million and the kids.
Concerned about the status of your own relationship? Check out our 10 tech tips to catching a cheating spouse.