Suburbanites know the true front door of any house is the garage door, and with the myQ Smart Garage Video keypad on sale for $56.99 over Amazon Prime Days, you'll get peace of mind for 43% off the regular $99.99 price.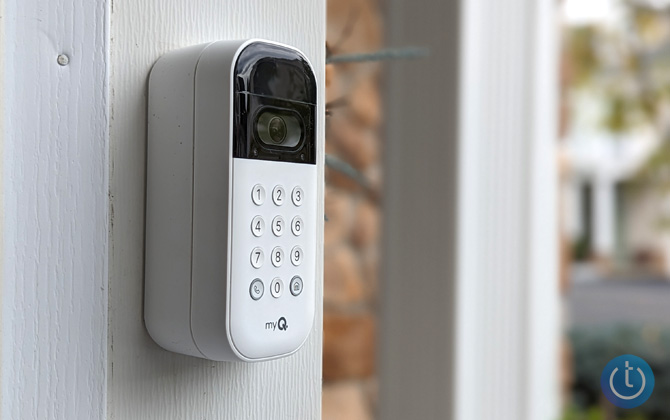 The Smart Garage Video keypad replaces your traditional keypad, giving you eyes and ears on who's coming and going into the house. It has a built-in video camera with 1080 HD recording, a built-in light, and a motion sensor.
No more worrying about giving guests and workers house keys that can potentially be lost, instead, you can create a unique PIN code for different users. Make one for the pet sitter, another for the housekeeper, and even one with only temporary, timed access for a visiting guest. A push alert to the myQ app lets you know when it's been used.
With the camera and the two-way audio speaker, you can chat with the delivery driver at the garage door and ask them to leave your package outside the door. If it's someone you know and trust, you can give them a code to let themselves in.
For WiFi-enabled remote access to your garage door so you can open and close it from your phone, pair the Smart Garage Video Keypad with the myQ Smart Garage opener, which is also on sale for Prime Days for $19.99.

[Image credit: Andrea Smith/Techlicious]