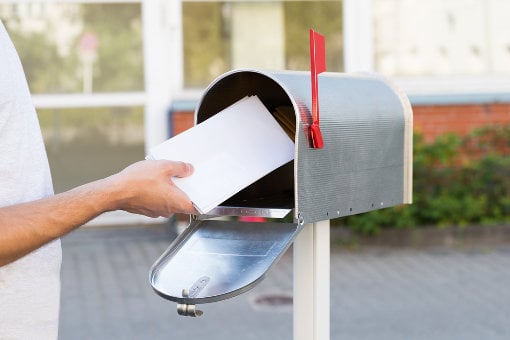 No more walking to the mailbox to see what's in today's mail. The United States Postal Service's Informed Delivery service now lets you take a peek at mail that's on its way to your mailbox.
How? The service, which the Postal Service described as a "service enhancement test," emails you up to 10 images—one for each piece of mail—a day before 11 a.m. If you get more than 10 pieces of mail in a day, you can see the other images through an account you create on the USPS portal, which also lets you handle other mail tasks such as tracking packages.
Informed Delivery is currently available only in areas where the USPS uses automated sorting equipment and a unique delivery ZIP Code. The mail images generally will show the front of the piece in a black-ans-white image showing the sender's address. The back of the piece will not be imaged, and the Postal Service will not open your mail.
Concerned about your mail being singled out for imaging? Don't be. Note that the USPS already photographs every piece of mail as part of its Mail Imaging program. A couple of years ago, Postmaster General Patrick Donahoe told the Associated Press that "there there's no big database of the images because they are kept on nearly 200 machines at processing facilities across the country. Each machine retains only the images of the mail it processes." And, the the USPS keeps those images on hand for up to a month.
At this time, the service only supports letter-sized mail pieces, though catalogs and magazines may be supported in the future. And, only residential users can sign up for Informed Delivery; the service is not available for business users.
The new service is only available to customers in parts of Virginia, Connecticut and New York City, but the Postal Service said it's considering adding more service areas during 2016.
[Image credit: Close-up of Person Putting Stack of Letters in Mailbox via Shutterstock ]