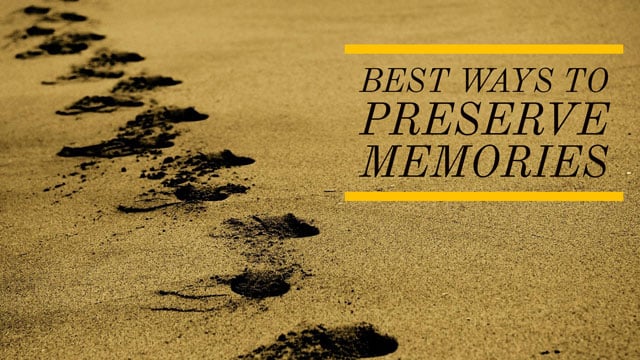 You've been taking photos on your smartphone for years… but what do you do with those snapshots? Don't let your memories collect virtual dust, because we have three high-tech ways to save and share them.
For Storing and Sharing All of Your Photos: Eggcyte The Egg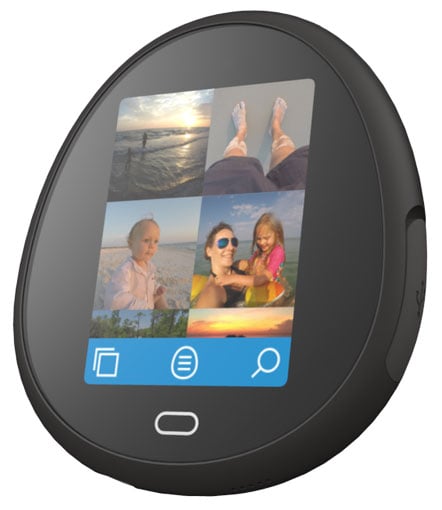 As you take more photos and videos, you'll run into the problem of just where to keep them—or wind up with the dreaded out of space error the next time you try to catch a snapshot. While you could stash your paper photos in a box and keep them on an out of the way shelf, digital photos and video can fill gigabytes of space our smartphones and computers—and that space is limited.
But cleaning out your photo collection can be difficult and time-consuming as you sort through your pictures to decide which to take off your device. If you store your files on your computer or an external hard drive, you can only access them from that computer or drive. You could put them on the cloud using a service like Flickr or iCloud, which lets you access them from anywhere—but also comes with plenty of privacy concerns. Falling right in the middle of these options is the Egg from Eggcyte, which bills itself as a "personal cloud storage device." If that's too much tech jargon to understand, that's okay: it's just a fancy way of saying it's a portable hard drive you can access over the internet.
The Egg itself is a flattened oval shape—an egg—that's about 3" tall. It has a small color touchscreen so you can see and interact with the files on it, with a button for power and another to navigate menus. Connect the Egg to your mobile device via Wi-Fi or a cable to offload photos or video—and, if you don't want to sort through them first just turn on the auto-sync feature in Egg's free iPhone and Android app for it to back up your files on its own. Unlike cloud services with their storage limits, the Egg has plenty of space: you can get one with 64, 128 or 256GB of storage.
But the Egg is smarter than just another hard drive. When connected to the internet you and your friends can access the Egg from anywhere. Use it to share files or even chat—all of your data is kept securely on the Egg instead of on a cloud server. It's small enough to carry with you but you can also leave it at home and still access your files. But even if you're off the grid and far from Wi-Fi you can connect to an Egg you have with you to store or access files—or share them with others in the area.
Price: $199 to $399 from Eggcyte
For Turning Digital Photos into Glossy Photo Books: Shutterfly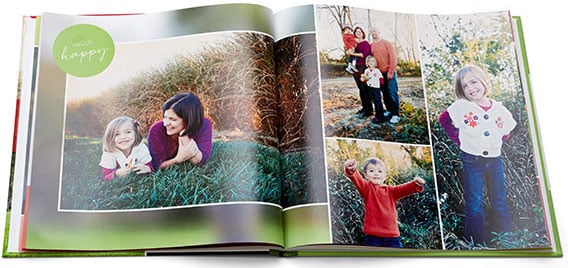 Though digital photos are convenient to capture and share, you don't always want them to stay digital. Whether you're giving gifts or just want to record a family trip or an anniversary party in tangible form, a photo book is a great way to do it. You could print out your photos on glossy paper and tuck them into an old-fashioned album... but that's an awful lot of work. We prefer taking the high tech route to making the perfect photo book: Shutterfly.
This online service lets you upload your photos and arrange them however you'd like in an album that Shutterfly turns into a custom photo book. The options you have building your own photo book rival the scrapbooking section in your local craft store, but don't worry: you don't have to be a creative pro to get great results with Shutterfly.
Pick your photo book size (from a petite 5x7 to the coffee table-sized 11x14), choose your cover (softcover, hardcover, linen or leather cover, and layflat covers that open completely flat for two-page photos), and then it's time to lay out your photos. If you want simplicity can let Shuttefly's Smart Autofill technology will do all the design work for you by automatically arranging your photos in chronological order.
To get the perfect layout without too much hassle, you can use pre-designed page layouts—choose a different one for each page if you'd like—which you fill with photos by dragging and dropping. If you want complete customization, you can do that too: drag your photos on to a blank page, rearrange them, resize them, and add text and backgrounds until everything's just right.
It's a simple way to turn your favorite photos into a family keepsake.
Price: Starts at $15.99 on Shutterfly, with price varying based on size, cover style, and number of pages
For Amping Up Your Photos: Adobe Spark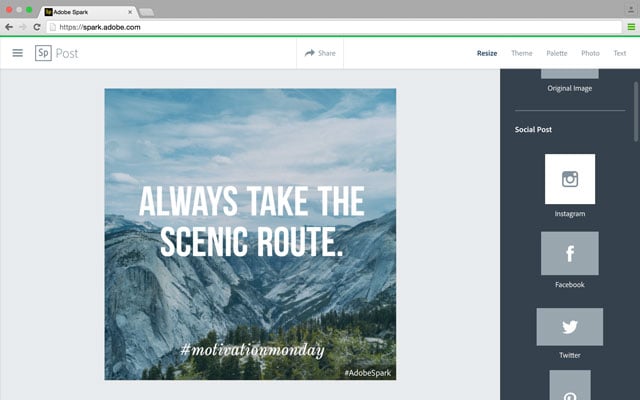 Sometimes your photos just don't have the excitement you want them to have, but transforming them into something grander can take real design know-how. Not so with Adobe Spark, which helps all of us take our photos to the next level with typography worthy of a designer, splashy magazine-style layouts or custom animation with our own narration.
Spark is a suite of three free tools from Adobe: Spark Post for adding text and filters to photos, Spark Page for creating magazine-style layouts with your photos and Spark Video for transforming your photos into an animated video. Much like Snapfish, Spark doesn't require you to have top-notch design skills to get top-notch design results. In each of these apps you can pick pre-made templates and then customize until your project looks exactly the way you want it. Keep it simple or let your creativity run wild: you can get a lot done with just a few clicks, and then easily share your creation with family and friends on social networks.
Spark is available for free on the web or as an app for iPhone and iPad—sorry, Android users, but you'll have to access Spark online for now. For what you can do with Spark, that price is a steal.
Price: Free from Adobe
[Image credits: Eggcyte, Shutterfly, Adobe]