Today, Western Digital announced the My Cloud Home and My Cloud Home Duo personal cloud storage solutions. Both are designed to provide an easy way to back up all your files from all your devices in one central place – and control and access those from anywhere with an internet connection.
Setup is as simple as plugging the My Cloud Home or Home Duo into your router, creating a My Cloud account, and installing the app on your devices. You can set your family's computers, tablets and smartphones to automatically back up wirelessly, and quickly import photos and videos from other devices, including USB flash drives, external hard drives and even cloud storage providers. Each family member can have their own private space that only they have access to.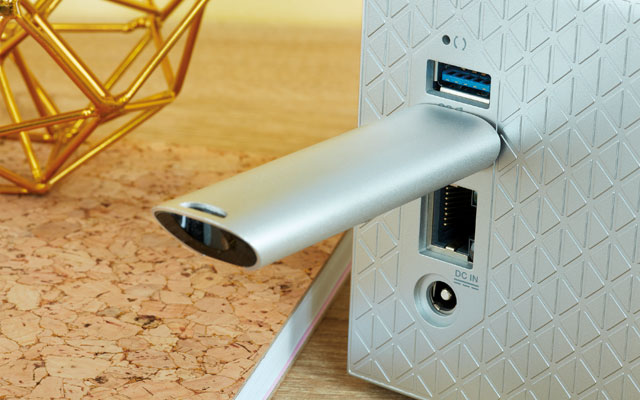 With all of your photos and videos in one place, they're also easy to share privately with family and friends, including the option for SMS-optimized thumbnails that link to full-sized images. And the My Cloud Home drives make streaming video a smooth experience, even when you're on the road, with their ability to match the quality of the video to your screen resolution and connection speed. It also integrates with Plex for watching videos or listening to music on a smart TV or media player.
The My Cloud Home Duo offers the same features as the My Cloud Home, plus a dual-drive configuration set to Mirror Mode (RAID 1) to provide an extra layer of security.
The My Cloud Home starts at $159.99 for a 2TB drive and will be available for $179.99 for 3TB, $199.99 for 4TB, $259.99 for 6TB and $319.99 for 8TB at BestBuy.com. The My Cloud Home Duo starts at $309 for a 4TB drive will be available for $399.99 for 8TB, $549.99 for 12TB, and $699.99 for 16TB at BestBuy.com.
[Image credit: Suzanne Cohen/Techlicious, Western Digital]