Android OS is getting a big upgrade in Android Q when it rolls out later this year. The latest iteration of the OS delivers more privacy controls and fewer distractions for all users and is designed to power the next generation of smartphones with support for seamlessly switching between screens on foldable phones.
The most welcome addition is an update to Android's privacy controls, which have always been a little lacking. Privacy settings are now more prominent, located right in the top level of settings. From here, you'll be able to decide what your apps can and can't do with a little more granularity. In Android Q, you can allow apps to access your location only when you're using the app, and you'll get a notification when any app is accessing your location when you aren't using it so you can update your privacy settings when needed. You'll also be able to search and use Google Maps in incognito mode, in addition to the Chrome browser, so that data won't be saved to your profile.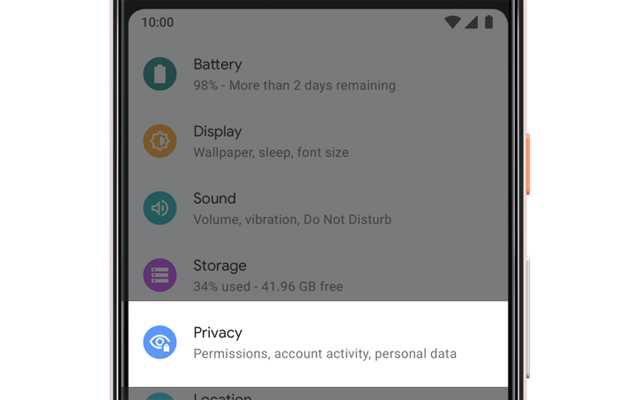 A new customizable Focus Mode will help you avoid distractions. You choose the apps that you tend to waste time on, and when you want to work undisturbed, you can pause them when you turn on Focus Mode. Pausing an app means that you won't get notifications from those apps or be able to access them without turning off Focus Mode.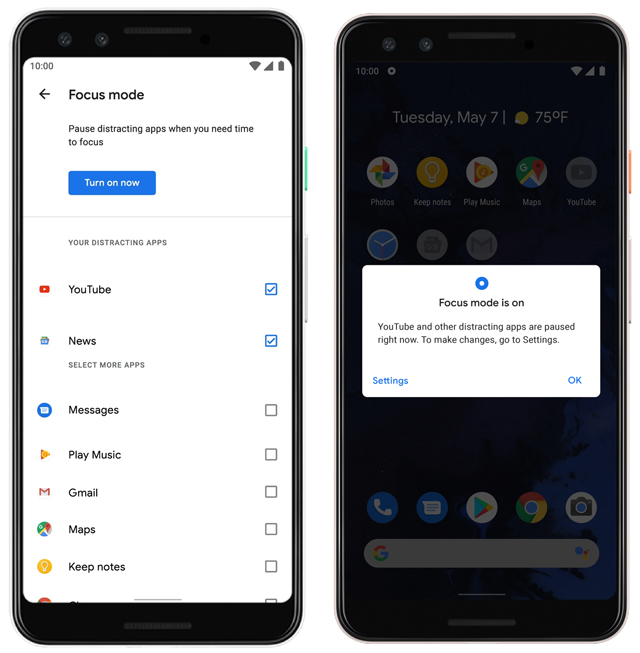 Google has already debuted Smart Reply for Gmail, which suggests a response to email messages, and now it's taking those smarts and baking them into notifications. So if you get a text message, Smart Reply will have the option of suggested replies plus the option to open an address in Google Maps if someone texts one to you.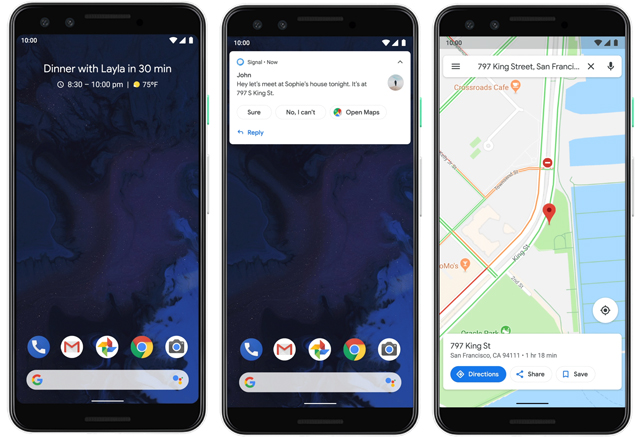 There are also better parental controls for keeping your kids safe. Family Link is now built right into Android Q, available right from your device settings (It used to be a standalone app). With Family Link, you can block apps, monitor what your child is doing, set time limits overall or for sepcific apps, and set a bedtime. And new for Family Link is the ability to add extra time for specific apps, if you want to give your child a little extra time to play. Family Link is a fantastic addition that gives parents must-have parental controls without the need to track down extra software.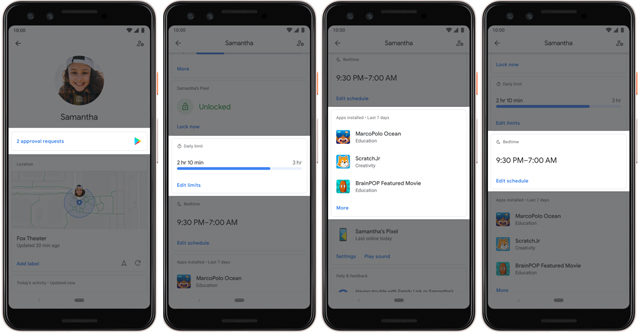 A Live Caption feature will add captions any videos or audio on the fly. So you get captions on everything from YouTube videos to personal video chats to podcasts. Live Caption works even when audio is muted, so it's perfect for enjoying videos in public spaces without headphones.
You can also expect faster software updates. Key software updates will install in the background, much like apps do. That means you'll always have the latest security updates to keep your phone — and your personal information — safe and sound.
And to save battery, Android Q will have a dark mode. You can choose to always run in dark mode, or it will automatically turn on when your phone goes into battery saving mode.
There's no release date yet for Android Q, but you can expect it to start rolling out to existing devices later this year.
[Image credit: Google]