As crowds descend upon Las Vegas for CES 2016, thousands of people will be checking out the latest technology the industry has to offer while also looking towards trends. And with many companies in the industry realizing that future tech needs to help preserve the environment, there's no doubt that eco-initiatives in technology will be among the trends at CES this year.
In fact, according to the Consumer Technology Association, it is tracking more than 150 environmental bills covering issues such as energy efficiency, chemical restrictions and the environment, a clear sign that those in the industry must take the environment into account as it evolves.
Whirlpool is a company that will be building upon award-winning innovation and eco-initiatives it revealed at CES last year. A number of its products incorporating eco-friendly and sustainable initiatives will be on-hand for consumers to experience.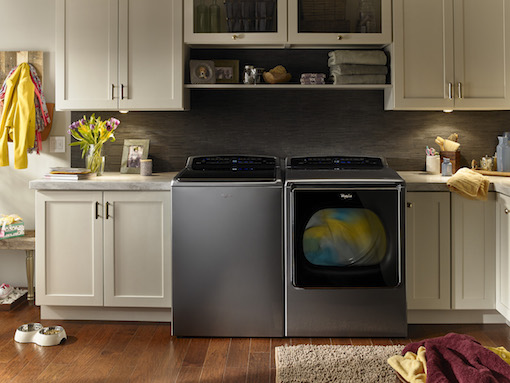 For instance, the Whirlpool Smart Top Load Washer and Dryer integrates with the Nest Learning Thermostat to recognize when users are away from home and automatically switch to an "Eco Mode," while they're gone, helping to conserve energy, according to the company. "Adaptive Wash Technology," senses how big or small the clothing loads are and adjusts water levels accordingly, helping to avoid wasting water during smaller loads. And "Advanced Moisture Sensing Technology," prevents over drying of clothing by automatically turning off the heat once clothes are dry.
It's showcasing a "Smart Connected Kitchen Suite" that includes three "smart" appliances—a refrigerator, range and dishwasher. The Whirlpool Smart French Door Bottom Mount Refrigerator, out in the summertime, will work with the Whirlpool mobile app to let users know if there's been a power outage as well as serve up reminders of when to change air and water filters.
And in Whirlpool's Interactive Kitchen of the Future Concept, an in-sink dishwasher allows users to conveniently clean just a few cups and plates instead of running a fully loaded dishwasher.
You can see Whirlpool's green initiatives and plenty of other eco-friendly innovations at CES 2016. Be sure to check out our CES 2016 coverage this week.
Image credit: Whirlpool