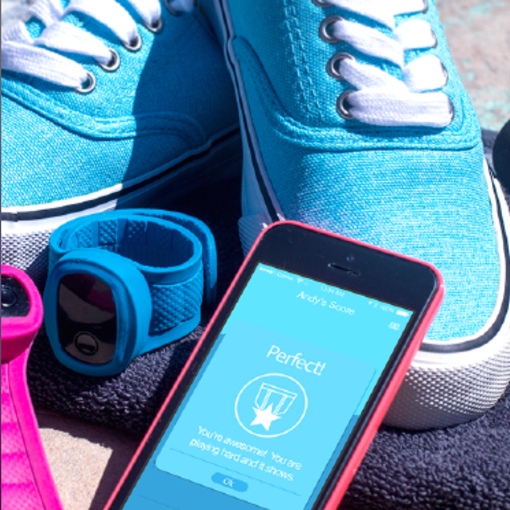 Smartphone accessory maker X-Doria today unveiled its colorful new KidFit device, a low-cost sleep and activity monitor for kids aged 5 to 13 that turns staying active into a game.
Rather than measuring steps or calories burned, KidFit instead uses a 100-point system. If your child is active – running at the park, playing during recess or just walking through the house – their daily score will increase. Non-sleep periods of extended inactivity decreases the score, encouraging kids to limit screen time and favor physical play instead.
The included KidFit smartphone app (iOS and Android) lets you track your child's progress toward daily and long-term goals. These achievements can be linked to real-world rewards – if your kid walks a cumulative 1,000 miles, for example, he or she might earn a family camping trip, a new video game or anything you feel would keep motivation high.
The X-Doria KidFit is available in 5 colors: black, aqua, hot pink, yellow and red. The device will hit store shelves on August 15 for $50, but if you pre-order now at shop.x-doria.com, you score one at a $10 discount.
For more on keeping your whole family active, take a look at our rundown of the top activity monitors for kids. Then check out the Fitbit Flex, Techlicious's choice for the best adult tracker device.