The 5 Best Smartphones Under $250
Techlicious editors independently review products. To help support our mission, we may earn affiliate commissions from links contained on this page.
The cost of smartphones has been on the rise over the past year: the iPhone X starts at $999, and Galaxy S9+ isn't that much cheaper at $839. While most smartphone shoppers pay their phones off in installments, that's still $30 or $40 a month you may not want to spend.
But while these top of the line smartphones have top of the line prices, there are perfectly good phones on the market that won't make a big dent in your budget. You may not get the latest from Apple or Samsung, but you can get a solid Android device with a sharp screen, a high-resolution camera, and enough speed to run all of your apps.
Beyond the low cost of the phones themselves, there's the cost of service to consider. Budget phones are often unlocked, which means they'll work with any carrier. That gives you the flexibility to shop around for plans, or simply grab a low-cost pre-paid plan. Not being locked into a particular carrier or plan gives you more choices — which means more chances for savings.
We've picked out the five best phones that cost less than $250 and will still do everything you need.
The best phone for under $250: Moto g6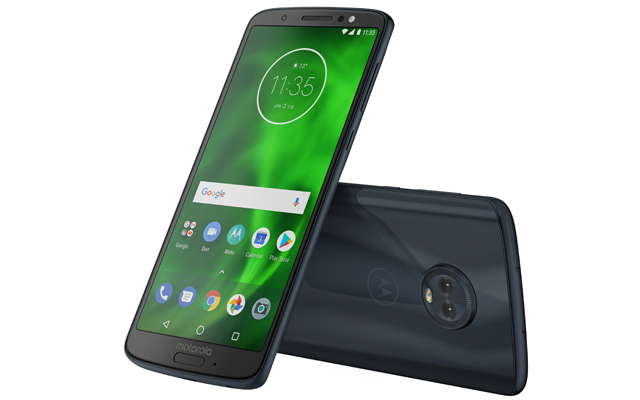 You don't have to buy a brand you've never heard of to get a wallet-friendly smartphone. For just $250, Motorola's g6 is a budget phone without a budget feel. While many low-end smartphones cut costs with a flimsy-feeling plastic body, the g6 has an all-glass back, like the iPhone X, which gives it the look and feel of pricier models. Which also means we wouldn't recommend playing catch with it.
It has a large 5.7" Full HD display, which is in-line, size-wise, with the iPhone 8 Plus and the Samsung Galaxy S9 Plus (though those high-end phones both have higher-resolution screens). It has a 1.8Ghz Snapdragon 450 octa-core processor, which isn't the speediest thing on the market, but still has plenty of power.
The cameras are another premium feature on the g6: it has a primary 12MP rear-facing camera with a secondary IR camera for depth. Plus a front-facing 8MP camera with flash. The rear-facing camera enables depth effects like bokeh, which blurs the background. This is great for portraits when you want to focus to be on the person. And, the effect is adjustable, both when you take the photo and after. You can also add face filters in the camera app and take time-lapse video. The front facing camera supports facial recognition for unlocking. These are features that we're starting to see on every flagship phone, but they're not common on budget models.
From there, it has the features you'd expect from a decent smartphone. The 3000mAh battery is good — more than the 2690mAh battery in the iPhone 8 Plus, but less than the 3500mAh battery in the Galaxy S9 Plus — which will keep the phone going all day for most users. It has 32GB or 64GB of storage, but you can add up to an extra 128GB with a microSD card. Round the feature set out with a fingerprint scanner and a headphone jack and you have a pretty solid smartphone.
And, the Moto g6 is running the latest Android OS, Android 8.0 Oreo. It's always important to look for a phone that's capable of still getting software updates and ideally running the latest Android OS.
Price: Coming soon from Motorola $249.99
The best phone for under $200: Huawei Honor 7X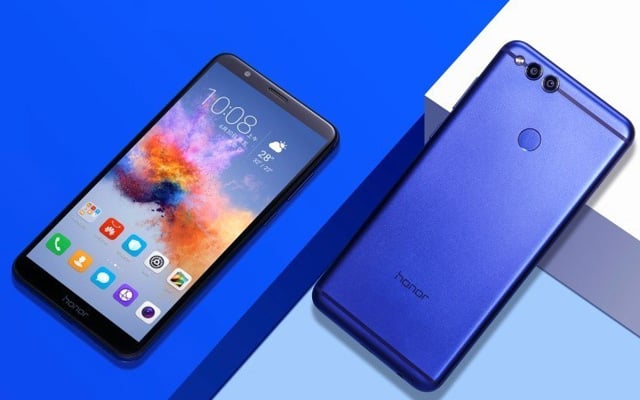 While Huawei doesn't have the same brand recognition Motorola does, they make excellent electronics, including a line of smartwatches that we like a lot. If you aren't afraid of losing the brand name, Huawei offers solid alternatives to the big brands — all at very reasonable prices.
Our favorite Huawei smartphone is the Honor 7X, a phone that's very similar to the Moto g6, but with a price of just $200. It's a slightly larger phone than the g6, with an HD screen that's just shy of 6" — but the phone itself is just a tenth of an inch larger, fitting in the extra screen space by having narrow bezels. It has a Kirin 659 processor which is very similar to the Snapdragon 450 in the g6. It isn't the speediest, but it performs perfectly well. It ships with 32GB of storage space, but you can add an extra 256GB with a microSD card. The phone also features a sleek-looking metal body, a decent-sized 3340mAh battery, a fingerprint scanner, and a headphone jack.
The notable difference between these phones is their cameras. The Honor 7X has an incredibly good camera for a $200 phone, though it doesn't quite match the quality of the Moto g6. While this phone also has a pair of rear cameras, one is 16MP (better than the g6) and the other is 2MP (the g6 has a 5MP), which means it doesn't quite make the most of the two-camera setup. Its single LED flash also can't match the performance of the two-LED setup the g6 has. Video performance is also somewhat lacking, as it will only record in 1080p compared to the 2160p of the g6. You'll get perfectly good pictures — better than most budget phones — but the Moto g6 ekes out better image quality.
Another downside is that the 7X ships with Android 7.0. But, Huawei has started beta testing Android 8.0 Oreo, so it's coming, but we don't know exactly when.
The Honor 7A ($200) and Honor 7C ($240) will be coming out in the US soon, and both will launch with Android 8.0. They have similar features, but they also have a slightly slower Snapdragon 430 processor — and we aren't convinced that's worth the tradeoff.
In the end, however, you'll be hard pressed to find a smartphone with these features for this price.
Price: $199.99 from Amazon and Huawei
Amazing battery life for an amazing price: Moto e5 Plus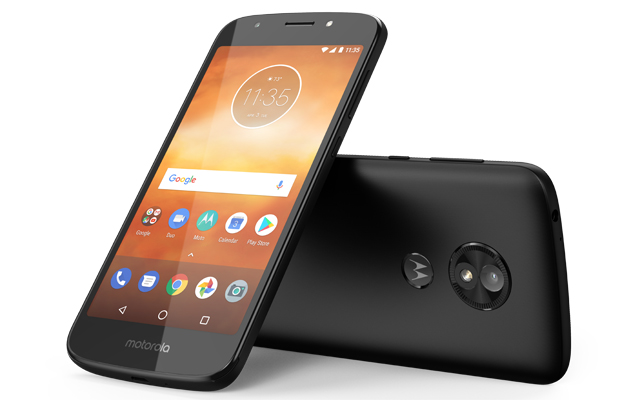 It's hard to go wrong with the inexpensive Moto e5 Plus, even though it makes some sacrifices to meet that modest price tag. Like the Moto g6 that we mentioned earlier, it has the sleek look of a more expensive phone, with an aluminum body, a 6" HD screen, a 12MP rear camera (but only one) with phase-detection and laser autofocus, an 8MP front camera, a fingerprint scanner, and a headphone jack.
However, while the screen is HD, its resolution is low at just 267ppi — both the Moto g6 and the Honor 7X have around 400ppi, and flagship phones like the Galaxy S9 Plus typically have over 500ppi. The phone has image quality that's acceptable, but certainly not impressive.
The phone starts with just 32GB storage space and has a 1.4Ghz octa-core Qualcomm Snapdragon 435 processor. While not as speedy as the Moto g6, it's still a big upgrade from last year's e4 Plus (on sale at Amazon for $119.99), which has a quad-core processor.
What stands out with this model is the battery, with a massive capacity of 5000 mAh. That's almost twice the power of the iPhone 8 Plus, and it's still a lot bigger than the sizable 3500 mAh battery on the Galaxy S9 Plus. That means you can get two days on a charge, which is quite different from the standard power-hungry smartphone.
The Moto e5 Plus will come loaded with Android 8.0.
Price: Will be announced by each carrier, but last year's model sold for $149.99
A fantastic camera on a tight budget: ZTE Blade V8 Pro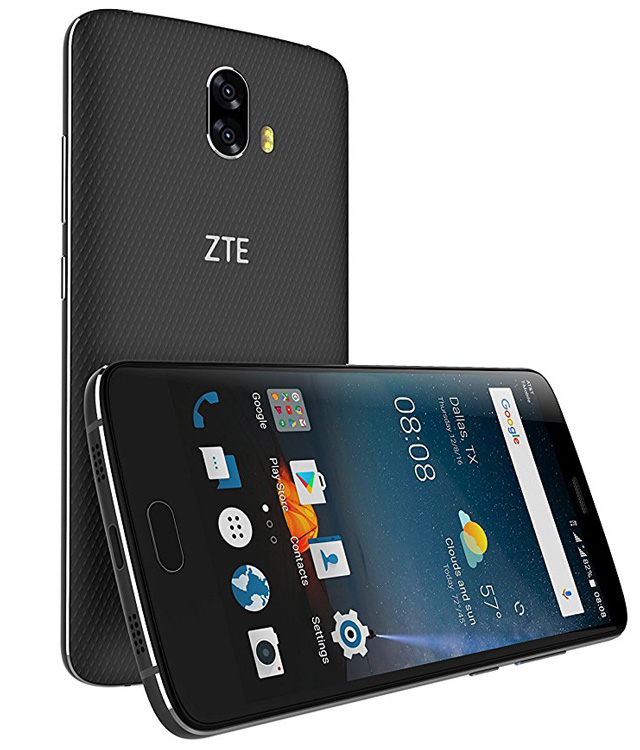 While the ZTE Blade V8 Pro cuts some corners to reach its low price, they're corners you might not mind being cut. The focus here is on getting a great camera in an inexpensive smartphone. At $140, it will likely be less expensive than the Moto e5 Plus, but it features a pair of rear-facing 13MP cameras with a dual-LED flash and records video at 2180p (compared to the e5's 1080p). It also upgrades to a speedier (but still not top of the line) 2Ghz octa-core Snapdragon 625 processor for better all-around performance and a sharper 5.5" display with a crisp 407ppi. It has 32GB of storage and the ability to add another 256GB with a microSD card, a fingerprint scanner, and a headphone jack, like the Moto e5 Plus.
The phone does make some trade-offs to get those features at this price. The back of the phone is a textured plastic instead of the shiny aluminum you'll find on high-end phones. The battery is also more modest at 3140 mAh, though that's still enough to get you through the day. But the most problematic compromise is that the phone runs Android 6.0.1, which was released back in 2015. That's old enough that Google may stop supporting it this year, cutting you off from important security updates. Is that a risk you're willing to take for a $140 phone, though? Maybe.
If you're looking to spend even less — yes, it's possible — consider the ZTE Blade Z Max. At $120 this is an amazing phone for the price, with a 6" HD display, two rear-facing cameras, 32GB of storage, a big 4080 mAh battery, and Android 7.1. There are just two downsides: it has a slower Snapdragon 425 processor, and it's locked to MetroPCS. Still, you're getting a lot of phone for the price.
Price: $136.04 on Amazon, $139.98 on ZTE
A budget smartphone with a stylus: LG Stylo 3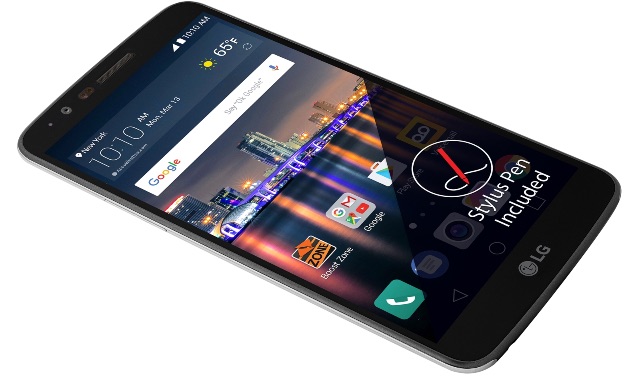 Samsung's Galaxy Note8 starts at $950, but you don't have to spend that much to get a stylus-friendly smartphone… as long as you're willing to compromise on features. For as little as $100, the LG Stylo 3 won't beat the Note8 on performance, but for such a low price you may be able to overlook its shortcomings.
First, let's talk about the sacrifices you'll make with this phone. The 5.7" display is big and bright, but at 386ppi it isn't quite as crisp as some of your other budget option (though it isn't bad). The single 13MP rear-facing camera and 5MP front-facing camera are adequate, but not anything special. The Snapdragon 435 processor isn't as fast as we'd like, meaning this isn't a good choice for anything processor-intensive. The skimpy 16GB of storage space won't hold much, though you can expand it by another 256GB with a microSD card. The 3080 mAh battery is average. It runs Android 7.0, but there are no announced plans to update it. It has the standard fingerprint scanner and headphone jack. For the most part, this is an average phone that will suit your needs but won't offer stellar performance.
But if you want to use your smartphone for handwritten notes, this is your only budget option. The Stylo 3 includes a stylus that slips into the body of the phone, so you won't lose it. When you pull it out, the phone automatically opens a menu letting you quickly take notes or annotate photos. It isn't as slick as Samsung's interface, but it covers the basics for a very affordable price. If handwritten notes are important to you, the Stylo 3 is a solid smartphone choice.
Be aware that, while the phone starts at a very modest $100, the price varies depending on the carrier you use it with. Be sure to shop around for this one to find the best price.
Price: $99.99 for use on Virgin Mobile from Best Buy, $124.98 for use on Simple Mobile from Amazon, $129.99 for use on Boost Mobile from Best Buy
[Image credit: smartphones in store via BigStockPhoto, Motorola, Huawei, ZTE, LG]
Discussion