10 Terrific Travel Gifts
Techlicious editors independently review products. To help support our mission, we may earn affiliate commissions from links contained on this page.
Whether you're shopping for a frequent flier or someone who logs a lot of miles commuting, one thing is for sure; tech can help make the experience a little easier. From keeping devices charged to enjoying entertainment on the go, here are some great gift ideas for the travelers on your list.
Roku Streaming Stick+

Give someone who travels a lot the gift of entertainment. There's no need to miss the latest TV shows and movies, with the Roku Streaming Stick+. It's a tiny device that plugs into an HDMI port in the back of the TV at the hotel or rental, so they can stay up to date on their favorite TV shows. Roku has a number of new models ranging in price from $30 to $100, but the $49 Streaming Stick+ hits the sweet spot with features and affordability. It delivers 4K and HDR video from Netflix, Amazon, Hulu as well as other streaming services and comes with a voice remote that controls the TV's volume and power.
Price: $49.99 on Roku, check price on Amazon
Twelve South Air Fly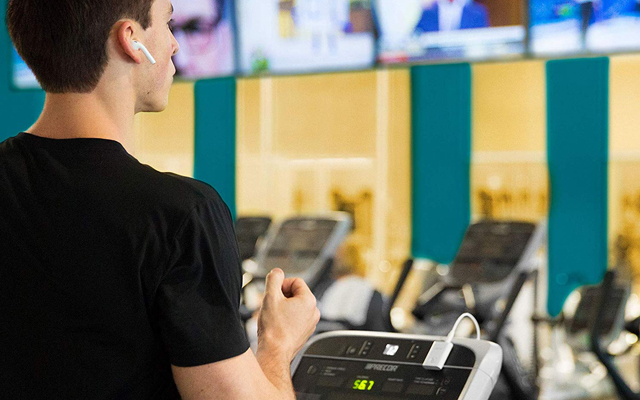 Many new smartphones have done away with the headphone jack, which makes it nearly impossible to connect to the airplane or gym's entertainment system. You either need to carry an extra pair of wired earbuds or use the ones from the airline. Neither option sounds great. AirFly uses Bluetooth technology to connect your wireless earbuds or headphones to those entertainment systems so you get the awesome sound you're used to. You simply plug the device, about the size of an earbud case, into the headphone jack, pair it with your wireless earbuds and AirFly connects you to the system. The hardest part is remembering to take it with you.
Price: $44.99 on TwelveSouth, check price on Amazon
Bose Noise Cancelling Headphones 700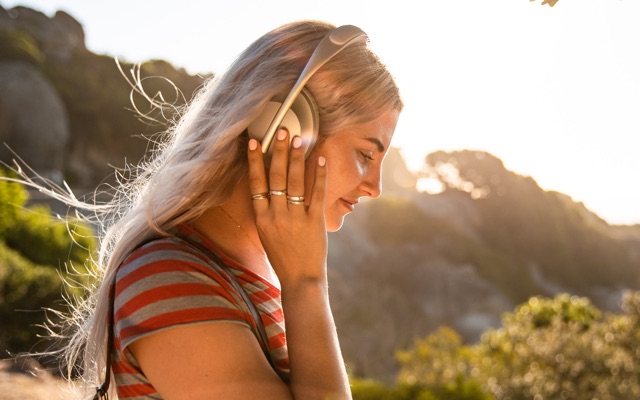 Bose is an industry leader in noise-cancelling headphones and the new Bost Noise Cancelling Headphones 700 offer the excellent noise cancellation you'd expect. Choose from 11 different levels of noise cancelation to allow you to block out the world out or maintain some situational awareness.
In addition to noise cancelling and execellent sound quality, the Bose 700 also have augmented reality (AR) capabilities. Built-in motion sensors can tell which way your head is pointing and detect body movement. When paired with compatible apps, this opens up all sorts of interesting AR possibilities. Hear about tourist attractions and restaurants depending on which way you're looking, play audio-based games, or receive golf tips as you play through the course.
Price: $399.99 on Bose, check price on Amazon
LifeProof FRĒ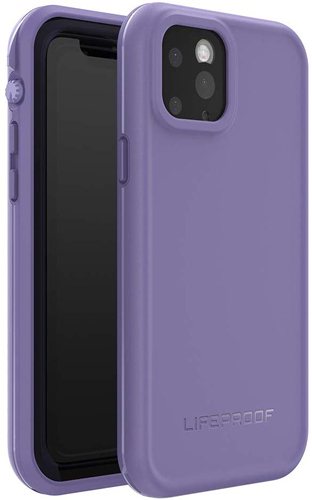 Have a friend who takes pictures everywhere they go? Give them the security of knowing their new phone is protected, even underwater. LifeProof's FRĒ iPhone cases are waterproof, snow-proof and drop-proof up to 6.6 feet. It has an IP 68 rating so they can take pictures underwater up to 6.6 feet for an hour. The built-in screen protector covers all the ports and speakers, while still allowing access to all the phone's features. The new designs are sleeker and slimmer than previous versions and are available in five colors.
Price: $90 on LifeProof, check price on Amazon
Anker PowerCore Slim 10000 PD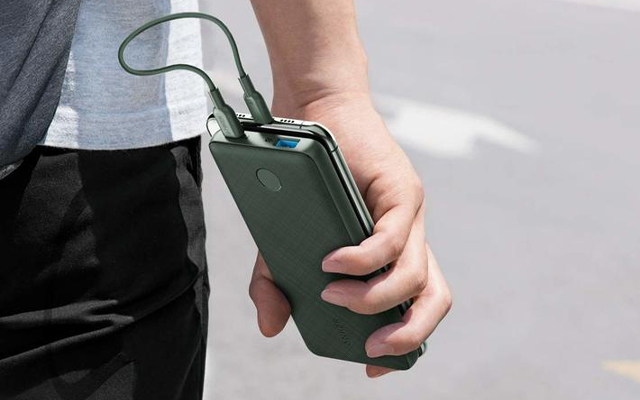 For that person always on their phone - you can't go wrong gifting a portable battery. We're especially fond of Anker batteries because they're durable, reliable and come in a variety of shapes and capacities. Anker recently announced a new line of color and fabric portable batteries, great for people who like to have matching accessories. And they're fast; the 18W USB-C output provides fast charging for several phones and tablets, including the new iPhone 11 Pro. Dual USB ports let you charge two devices simultaneously. You can pre-order the midnight green color on Amazon now for mid-November delivery. Look for more colors to come out early next year.
Price: $39.99 on Anker, check price on Amazon
PortaPow 3rd Gen USB Data Blocker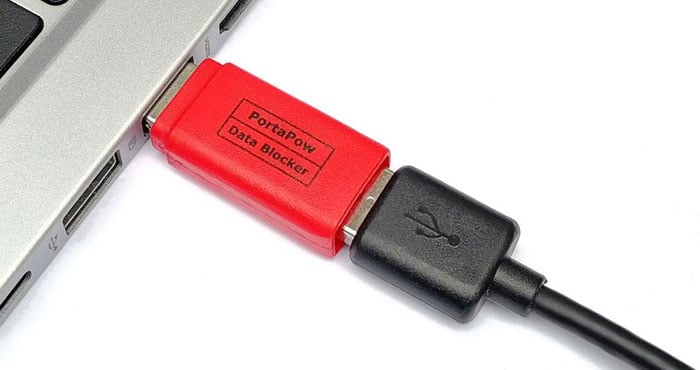 Here's a great stocking stuffer that can save someone from having their data stolen or getting hacked. Lots of us plug into public USB ports to charge our phones on the go, whether it's at the airport, a hotel, even plugging into someone else's laptop when your battery is really running low. But when you charge from an unknown USB port, you run the risk of getting hacked. There's a name for – it's called Juice Jacking. PortaPow is a USB adapter that goes in between your phone and the power port that cuts off any transfer of data to or from the device. It works on smartphones, tablets, headphones, and dozens of other devices. At $6.99 this is a gift for every power-hungry, smartphone-toting traveler on my list.
Price: $6.99 on Portable Power Supplies, check price on Amazon
Nomad Kevlar Universal Cable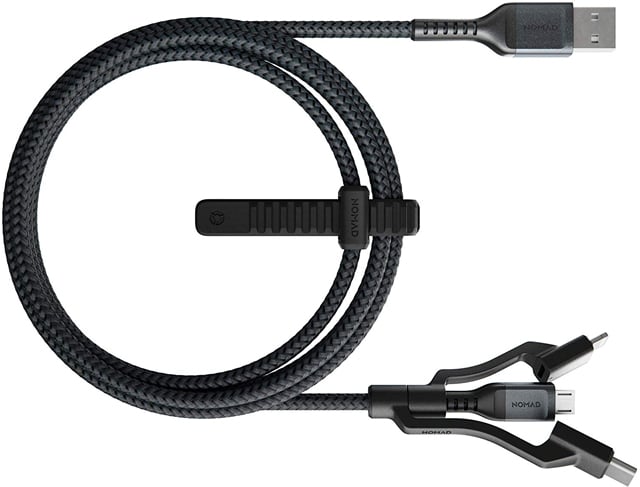 Tech devices make life very convenient on the go, but if each device you use charges through a different type of port, you have to carry separate charging cables for each of them. What a pain when you're trying to pack light! Nomad's Kevlar Universal Cable solves this problem because it has a Micro USB core cable and Lightning and USB-C adapters so you can charge all your devices with just one cable. And don't worry about wrapping it around itself to stuff it into a bag – the cable has a double-braided Kevlar exterior for added durability.
Price: $39.95 on Hello Nomand, check price on Amazon
Sonos Move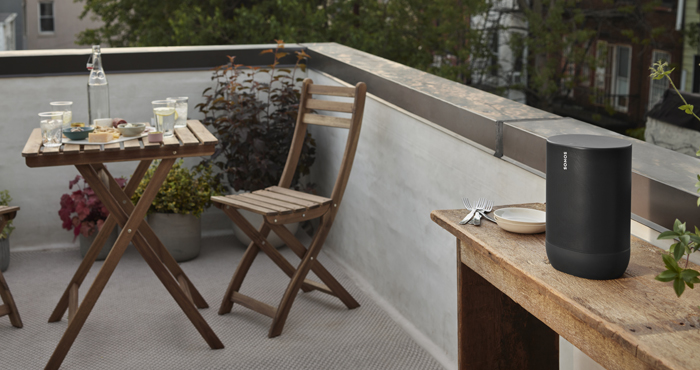 For a music lover, the Sonos Move is a gift that is sure to bring joy wherever they go. That's because Move is a portable Bluetooth speaker that delivers the same crystal-clear, room-filling sound Sonos is known for, indoors or outside. The Move runs on battery, has an IP56 rating, so it's resistant to rain, dust, salt spray at the beach, and extreme heat and cold. Take it outdoors to the pool area, camping, or just to listen to music in a hotel room. It has Trueplay technology that automatically adjusts the sound to whatever location you're listening in.
Sonos Move is controlled with the Sonos app, Apple AirPlay 2, and your voice, using Wi-Fi. It works with Amazon Alexa and Google Assistant so you can play and control music, check the news and weather, and anything else you use your smart assistant for. When you bring it back inside, it connects wirelessly to any existing Sonos speakers you have.
Price: $399.00 on Sonos, check price on Amazon
Microsoft Surface Go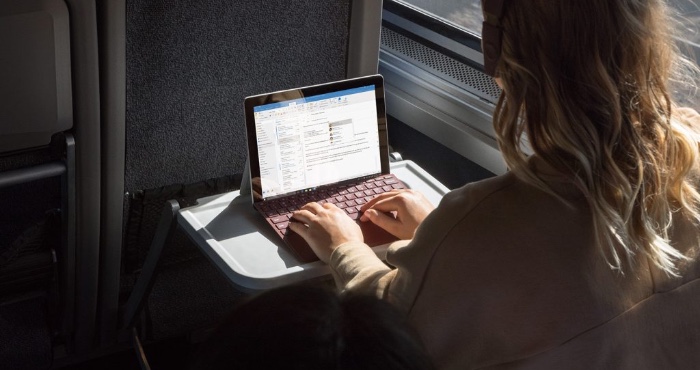 For someone always on the go, traveling for work or school, Microsoft's new Surface Go is a lightweight 10-inch touchscreen computer with up to 9 hours of battery life. When used with the (additional) Surface Go Type Cover, it transforms into a portable computer with impressive processing power. It's a great device for getting your work done, and then using it in tablet mode to kick back and watch videos on a plane. It comes in different configurations and colors.
Price: $399.99, $528.99 with the Type Cover on Microsoft. $388.99 on Walmart
Tile Sticker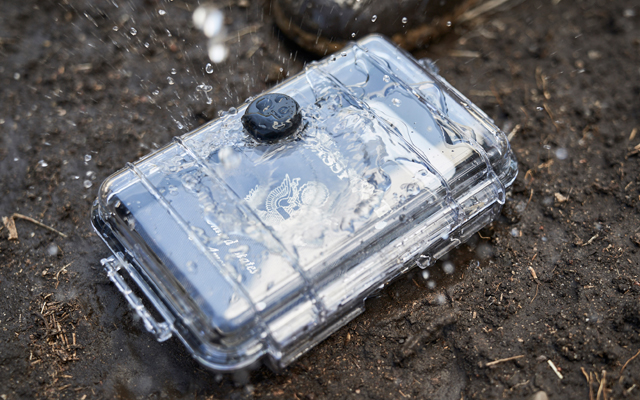 It's easy to misplace things when you're traveling, packing and unpacking suitcases, and putting things in unfamiliar places. For keeping track of things like phones, cameras, wallets, etc. we really like Tile Bluetooth trackers which let you keep track of your gear using an app on your phone.
Now they come in sticker format, making it even easier to keep track of smaller items. The stickers have an adhesive backing, three years of battery life, and are waterproof, making them a great gift idea for the beach lover.
Price: A pack of 2 Stickers cost $40 on The Tile App, check price on Amazon
[Image credit: Travel gifts concept via BigStockPhoto, Tile, Microsoft, Nomad, Lifeproof, Sonos, Portable Power Supplies, Anker, Roku, Twelve South, Bose ]
Discussion