Brought to you by the Consumer Technology Association
We may earn commissions when you buy from links on our site. Why you can trust us.

6 Innovative Back To School Products
The majority of parents (86 percent) and educators (79 percent) agree that technology is a crucial part of a part of a child's education, according to a new study by the Consumer Technology Association. Introducing your child to technology at an early age gives them a head start on digital literacy skills they'll use their entire lives, and can teach them problem solving and critical thinking skills that will help them tackle other topics in the future.
But when it comes to buying high-tech toys for your child, you have a lot of options. These six products are our favorites for giving your child an early start on their high-tech skills.
Square Off Smart Chess Board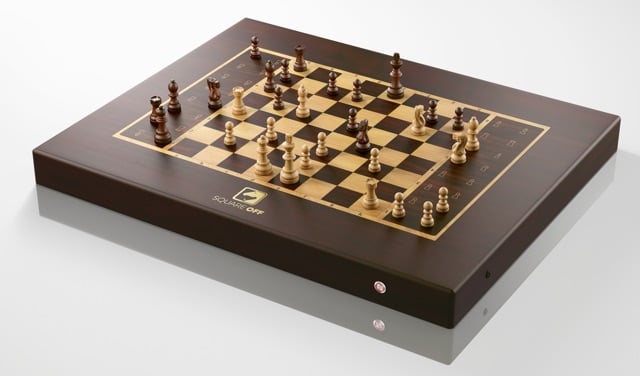 Chess is a great way to teach kids problem solving and decision making, skills they'll be able to use for the rest of their lives. But it can be hard to teach chess without having a chess expert in the house — which is where Square Off comes in.
This smart chessboard lets your child play against the AI or chess players around the world. The AI has 20 difficulty levels to hone chess skills and keep your child challenged and learning. Combined with the ability to connect with human chess players for remote games, Square Off offers endless variety. And unlike chess software, Square Off is a physical chess board with pieces that move all on their own, letting your child play just like there is someone in the room. And the child's opponent only needs the Square Off app (free for iOS and Android), making it great for friends and family who live far away.
It's the perfect chess partner for your child.
Price: Starts at $389 from Square Off
Echo Dot Kids Edition Smart Speaker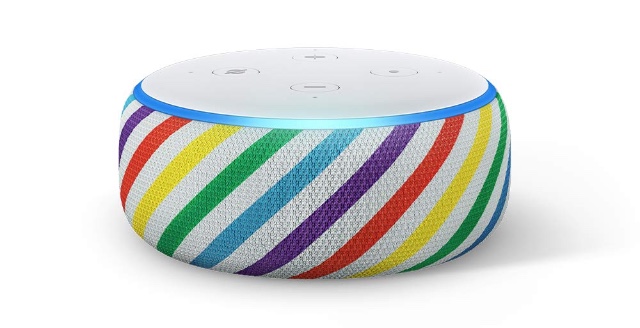 Amazon's Echo Dot Kids Edition, powered by the Alexa voice assistant, is a fantastic hands-free helper. It can turn on the lights in the living room, read recipes in the kitchen and even answer questions. But this smart speaker can also help your kids learn spelling, math and other skills, as well as offer plenty of kid-appropriate entertainment options. Alexa can answer questions about spelling and math, and kids can ask all kinds of general knowledge questions to help with homework — or just satisfy their curiosity. Alexa can even help manage their day with alarms, a chore chart and the ability to voice chat to talk to your child from across the house.
For entertainment, a one-year FreeTime Unlimited subscription is included with the Kids Edition of the device, with membership costing $2.99/month for Prime members or $4.99/month for non-Prime members after the first year. The subscription offers access to tons of kid-friendly content, with more than 1,000 Audible audiobooks, podcasts, and skills from brands like Disney. Your child will never lack for something to do, and Amazon's curated content is always age-appropriate.
With the Kids Edition, you also get a 2-year worry-free guarantee. If it breaks, Amazon will replace it: no questions asked.
Price: $69.99 from Amazon
TouchPoints for Kids Stress Relief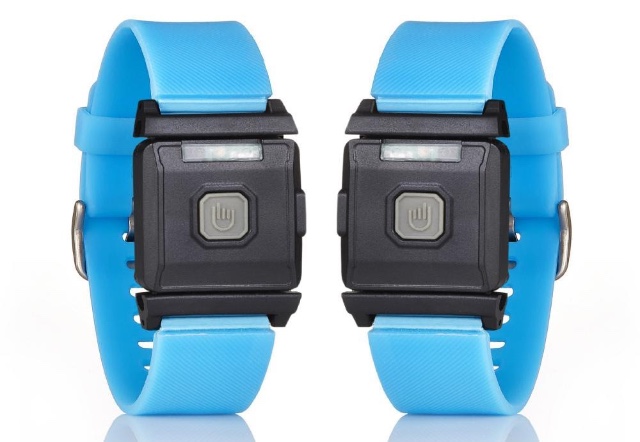 Stress and anxiety aren't just problems for adults. Your child may experience stress from managing schoolwork and responsibilities, maintaining friendships or coping with bullying, changes such as moving or divorce, and plenty of other things. And just like adults, stress can have negative health consequences.
TouchPoints for Kids are bands worn around each wrist that produce gentle micro-vibrations to calm stress and reduce anxiety. The product was developed by a neuropsychologist and the underlying technology, Bi-Lateral Alternating Stimulation Tactile (BLAST) technology, has been proven through multiple studies to immediately reduce beta wave activity in the brain, a sign of stress. A quick 15 minute treatment can calm your child, which can help with tantrums, ease them to sleep at bedtime, and reduce anxiety over tests or other stressful situations.
TouchPoint is a great supplement to your child's existing routine, cutting down on stress so they can focus on their day-to-day activities.
Price: $159.99 from TouchPoint
Itty Bitty Buggy Programmable Robot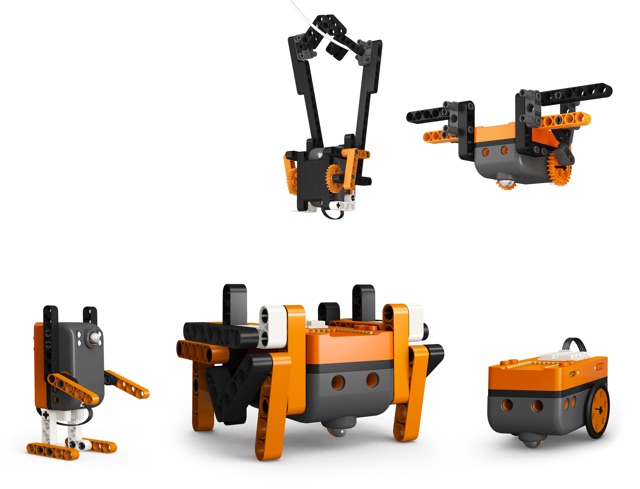 High-tech toys can be fun and educational at the same time, teaching STEM skills like coding. And if you're looking to boost your child's STEM skills, you can't go wrong with the Itty Bitty Buggy, a programmable robot that can teach basic coding as well as more advanced concepts.
The bot kit comes includes everything kids need to build the Buggy and four other projects: Sloth, Ladybug, Dodo Bird and Alien. When your child has run out of projects, an expansion pack ($19.99) adds three more. And, of course, they can design their very own bots, and even expand on their designs with LEGO and other building blocks.
Bots can be controlled by remote or by voice (via your Android or iOS device), or your child can program it with the simple Scratch drag-and-drop coding interface. When your child becomes more skilled, they can create programs using Arduino or Python, the same programming languages used by actual coders. All in all, the Itty Bitty Buggy offers four levels of difficulty, making it an educational toy your child can learn from for a long time.
Price: $59.99 from Microduino
HP ProBook x360 11 G3 & G4 EE Convertible Laptop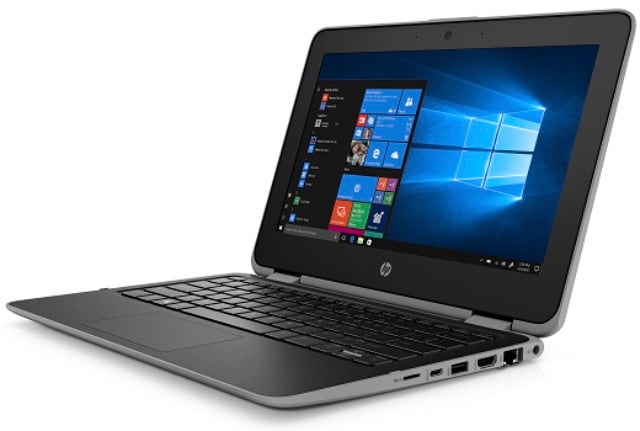 Though there are lots of high-tech teaching tools, computers are the most essential. They unlock access to countless educational resources, from word processors to type up assignments to web searches to find information on any subject. Easy access to a computer lets your child get a head-start on building technical literacy and can improve learning outcomes.
But what should you buy? To get a sense, check out Education Edition products like the HP ProBook x360 11 G3 — and the more powerful G4. They are lightweight and rugged, so they are easy to carry, and can be used as a standard laptop or folded into stand, tent, or tablet modes. An optional pen lets kids take handwritten notes or sketch right on the screen.
To keep this laptop safe on the go, they have shock-absorbing molded rubber trim, a resilient Gorilla Glass screen, and a spill-resistant keyboard. That means they should be able to survive many mishaps, and will be just fine bouncing around in a backpack. And the laptops' slim 11" size and 3lb weight also makes them easy to carry without weighing your child down.
Powered by an Intel Celeron or Core M 8th Gen processor and 4GB of RAM, these laptops aren't built for gaming or heavy computing, which means the laptop you buy for your middle school or high school student doesn't have to be either.
Boolean Box DIY Computer Kit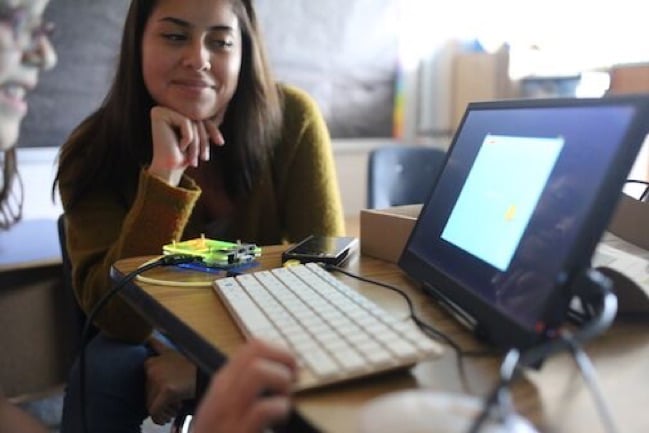 This do-it-yourself computer kit lets your child build their very own computer, which is a fantastic way for them to learn STEM skills. While the Boolean Box was designed to encourage girls to take up technology, this kit is suitable for anyone age 8 and up.
The kit includes everything your child needs to put together their own computer without any help. All the essentials — including a Raspberry Pi processor, case, power supply, SD card, HDMI cable, and other components — are right in the box with a set of easy-to-follow instructions. Kids will learn basic electrical engineering concepts as they go, and once they've finished putting everything together, it can be plugged into any HDMI monitor.
Then your child can jump straight into coding. Boolean U offers an online curriculum that lets kids learn Scratch and Python programming skills at their own pace. Lessons walk them through creating animation to making games, and plenty of other projects. And if they ever get tired of the curriculum, they can come up with their own projects. Along the way, they'll learn critical thinking and problem solving skills — and they'll be ahead of the game for coding lessons in the classroom.
Price: $169.99 from Boolean Girl Tech
Image Credits: Square Off, Amazon, TouchPoint, Microduino, HP, Boolean Girl Tech
---
Discussion