Brought to You by the Consumer Technology Association

14 Awesome Gift Ideas for Everyone on Your List
Techlicious editors independently review products. To help support our mission, we may earn affiliate commissions from links contained on this page.
The holidays are nearly upon us, and that means it's time to start working on your gift list. According to the Consumer Technology Association, 74 percent of us are planning to buy tech products as holiday gifts this year. But it's tough to pick the perfect present — particularly with so many tech products on the market. The most-wanted tech gifts are all about screens: laptops, smartphones, televisions, tablets, and wearables. Wearables, in particular, are growing in popularity, with smartwatches, fitness trackers, and wireless earbuds predicted to be some of the most popular tech gifts this holiday season.
But what exactly should you buy? No matter which of these top tech gifts strikes your fancy, we have recommendations.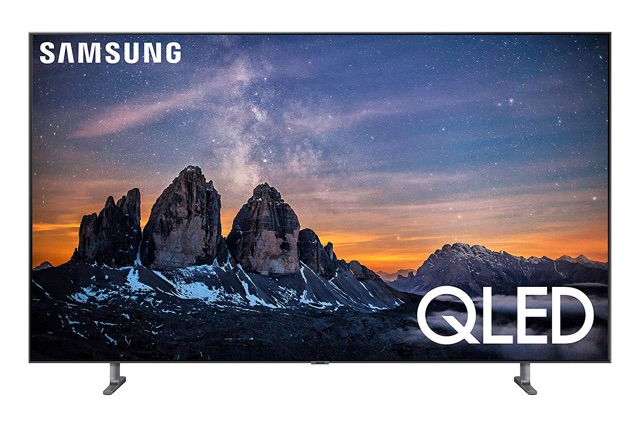 Samsung 55" Class Q80R QLED Smart 4K UHD TV
There's lots of jargon to keep track of when you're shopping for a TV, but QLED is one to pay attention to. The "Q" stands for "quantum dot," a technology that allows these sets to deliver bright, brilliant colors at every viewing angle. With Samsung's Intelligent Mode, this QLED set can optimize sound and brightness, so you have the perfect viewing experience every time.
It has all of your must-have Smart TV features with built-in support for Apple TV+, Netflix, Hulu, Amazon, and other major streaming services without the need for any additional gadgets. Samsung's OneRemote gives you voice control, with far-field microphones that can pick up your voice from anywhere in the room so you'll never have to hunt for the remote again.
But our favorite part about this QLED set is its Ambient Mode, which makes your big-screen TV blend seamlessly into the background when you aren't using it. It gives you a proper big-screen cinema experience without any bulky black box stuck to the wall.
Price: $1,299.99 from Samsung, check price on Amazon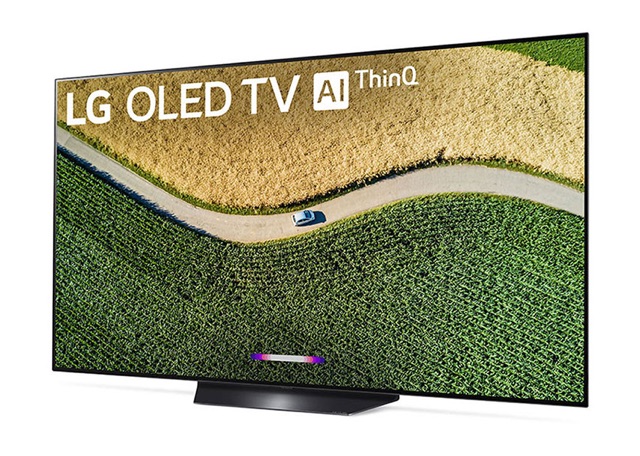 LG B9 55" Class 4K Smart OLED TV with ThinQ
It's hard to beat LG's OLED TVs for picture quality. OLED technology allows for the darkest possible blacks, which gives infinite contrast to make every color — and every shadow — really pop. Combined with Dolby Atmos sound, it's a proper movie theater experience right in your living room. And if you aren't in the mood for movies, G-Sync technology lets you use it as a gaming monitor.
For when you don't want to dig for the remote, the set supports most voice assistants — you can use LG's own ThinQ AI or control it with your Google Assistant or Amazon Alexa devices.
Holiday pricing is already in effect for these sets, so now is a fantastic time to buy this top-of-the-line TV.
Price: $1,299.99 from LG, check price on Amazon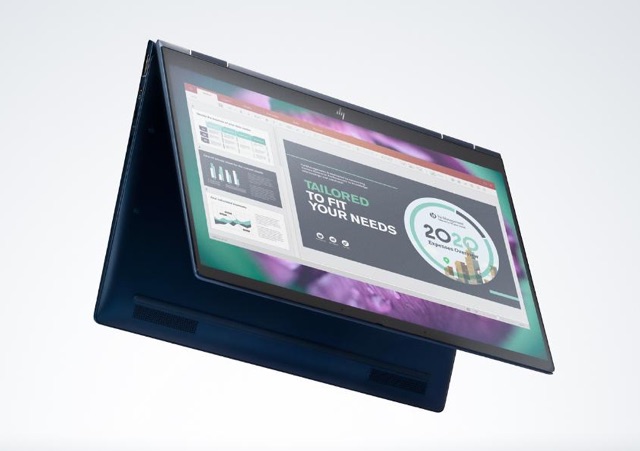 HP Elite Dragonfly Notebook PC
There are countless laptops on the market, but one of our current favorites is the HP Elite Dragonfly. This multitasking notebook can act as a laptop or a tablet and can be folded in multiple configurations to suit your work environment. And starting just under 2.2lbs, it's one of the lightest convertible laptops you can buy. Even as it helps you work, it helps you avoid overworking yourself, with wellness software that suggests breaks. We all know that sitting and staring at a computer monitor all day isn't healthy, and having your laptop remind you can help you break up your screen time.
Those are all great features, but they aren't what make the Elite Dragonfly really impressive. This laptop is built for sustainability, using ocean-bound plastics — thus preventing plastic waste from winding up polluting the ocean — and packaged with sustainably-sourced and recycled materials. It's TCO, ENERGY STAR, and EPEAT certified to ensure that it's both energy-efficient and sustainably built.
Price: Starts at $1,549 from HP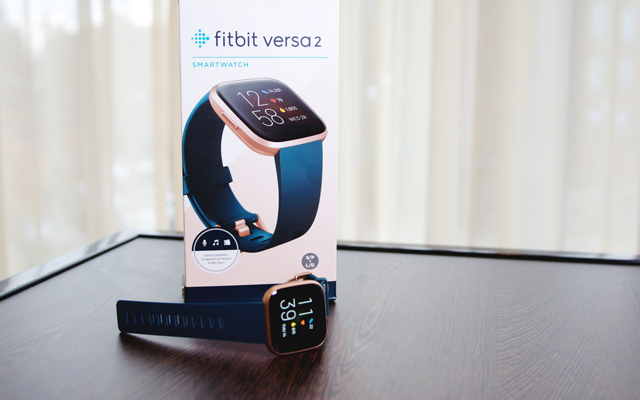 Fitbit Versa 2
Though Fitbit may be best known for its fitness trackers, the Versa 2 is a premium smartwatch. It has all of the fitness features you would expect from Fitbit — tracking heart rate, exercise, and sleep, as well as health insights and guidance. Sleep tracking on the Versa 2 is improved over earlier models, with a Sleep Score that analyzes your sleep quality based on heart rate, restlessness, and more, while a Sleep Mode turns off the display and notifications, so it doesn't interrupt your rest. And with a battery life of six days or more, it outlasts a lot of wearables with this range of features.
But the Versa 2 is much more than a fitness tracker: it's a full-fledged premium smartwatch. It syncs to your smartphone to show you notifications, streams Spotify, and runs a range of apps to expand its features. It supports Amazon Alexa, which makes the Versa 2 an excellent fit for anyone with an Alexa-powered smart home. And like any top-tier smartwatch, it supports mobile payments via Fitbit Pay.
It delivers all of the advantages of a great Fitbit fitness tracker, with the addition of must-have smartwatch features. The Versa 2 is really the best of both worlds.
Price:$199.95 from Fitbit, check price on Amazon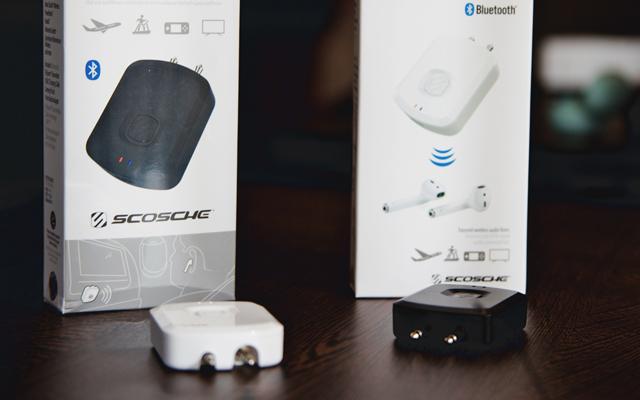 Scosche FlyTunes
Bluetooth headphones are a fantastic way to avoid tangled headphone cables, but they have one major problem: they don't work with devices that don't support Bluetooth. You cannot, for example, use your wireless headphones to listen to audio on a plane entertainment system. Many older tech products don't support Bluetooth, but even some modern devices, like the Nintendo Switch, don't let you use wireless headphones.
Scosche FlyTunes offers a workaround. This adaptor plugs into the audio jack on any device and then transmits to your Bluetooth headphones. FlyTunes is a small — about 4" square — device that you plug into any audio jack. From there, it can connect with up two pairs of Bluetooth headphones to stream sound. It's powered by a rechargeable battery that lasts up to eight hours for plenty of listening time, though you'll probably want to charge it up whenever you charge your headphones. It has a range of 30 feet, so you have plenty of room to roam, and its pocket-friendly size makes it perfect for travel.
Price:$39.99 from Scosche, check price on Amazon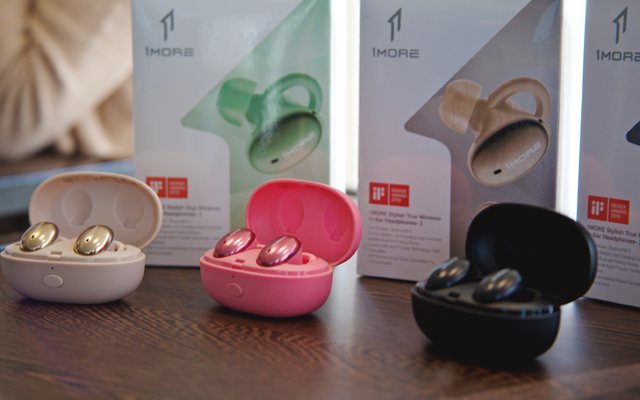 1MORE Stylish True Wireless Headphone
Truly wireless earbuds offer you the ultimate in cord-free convenience. But with prices that can go from $40 to $250 (or even more), it can be hard to pick the right pair without breaking the bank. 1MORE's Stylish True Wireless Headphones look like many others on the market, but they're packed with all of the features you need at a price you can afford.
Sound quality is always a question with tiny wireless earbuds, but 1MORE offers studio-grade sound that's been tuned by a Grammy-award winning sound engineer, so listeners hear music — or podcasts and TV shows — exactly as they were meant to be heard. And Bluetooth 5 support allows for higher quality sound transmission, so you catch every note clearly. A microphone lets you take calls or voice chat without any extra gear required, and gives these earbuds support for both Google Assistant and Siri.
Battery life is above average for wireless earbuds at 6.5 hours (or up to 24 hours when stored between use in the included charging case). That's everything you'll need at a wallet-friendly price.
Price: $99.99 from 1MORE, check price on Amazon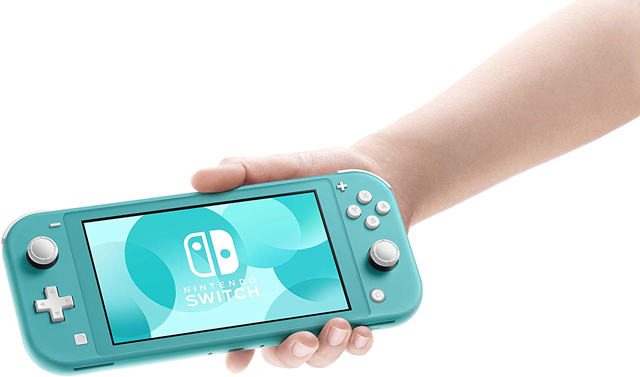 Nintendo Switch and Switch Lite
Whether you have kids or you're just a kid at heart, it's hard to go wrong with the Nintendo Switch ($299), a multipurpose gaming console that you can play at home or take on the go. The Switch can be placed in a dock connected to your television for traditional console gaming, but when you remove it from the dock it becomes a portable gaming system with a 6.2" LCD screen. For gamers who are more interested in gaming on the go, the Switch Lite ($199) is basically the portable portion of the Switch, without the dock and removable controllers, for a lower price point.
Both consoles have access to the same games, including classic Nintendo titles and characters with games like Luigi's Mansion 3, Mario Kart 8 Deluxe, and The Legend of Zelda: Link's Awakening. (Games typically run $59.99 each.) However, you will need to pair Joy-Cons with your Switch Lite to play games that require them. If you're looking for something particularly exciting to pick up for the holidays, Pokemon Sword and Shield is due out this month and the Assassins Creed: Rebel Collection is coming out in early December.
Look for both games and consoles on sale through Black Friday season — check out Nintendo's holiday page for the latest deals. happyholidays.nintendo.com
Price: Nintendo Switch $299.99 (check price on Amazon), Nintendo Switch Lite for $199.99 (check price on Amazon)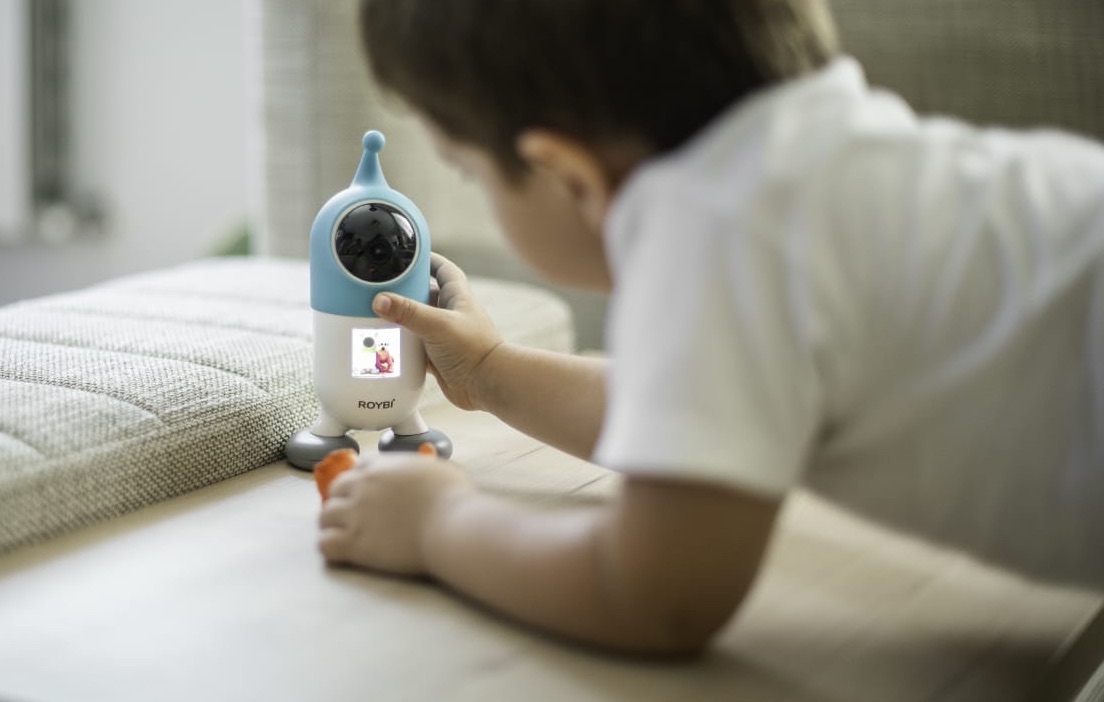 Roybi Robot personalized learning system
There are plenty of high-tech toys for kids that help them learn STEM skills, but the Roybi Robot offers a more well-rounded learning experience. This cute robot gives your child personalized lessons in a variety of topics like science, math, art, and English. Designed for young children (ages 3-7), this little bot uses artificial intelligence to help teach your child languages at their own pace. It can tell stories, sing songs, or go through any of 500 lessons, using voice recognition to help kids practice and even tell when they're happy or when they're frustrated. The more your child plays with it, the more Roybi adjusts to their learning style.
It's a fun, interactive way to help your child learn outside the classroom.
Price: Pre-order for $199 from Roybi, ships this month
Jabra Elite 65t and 85h true wireless headphones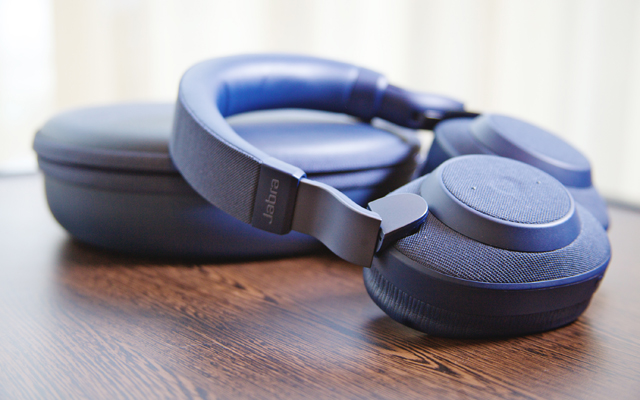 Though they're a little pricy, Jabra currently makes some of the best true wireless earbuds you can buy. The Jabra Elite 65t ($169) are well-rounded earbuds designed for high-quality listening and calling. Most earbuds have microphones for calling, but a stand-out feature of the Elite 65t is its four-microphone array for the best possible voice quality. With one-touch access to Amazon Alexa, Google Assistant, and Siri, these earbuds work seamlessly no matter what kind of device you use them with. And with 5 hours of battery life (15 when stored between use in the included charger), they'll keep going even through the longest days.
The Elite 85h wireless headphones ($299) come with a steep price, but add high-end features that make them worth the added cost. While the 65t earbuds offer good sound, the 85h — which are bulkier, over-ear headphones — bring you best-in-class audio with active noise cancelation for crisp, clear sound without a whisper of background noise. Their larger size also means they can offer even better battery life, with an impressive 36 hours with noise cancellation on and 41 hours with it off — the sort of staying power that's hard to find. Like the Elite 65t, they also support Amazon Alexa, Google Assistant, and Siri, so they're easy to use with any device you own.
Price: Elite 65t: $169.99 from Jabra (check price on Amazon), Elite 85h: $299.99 from Jabra (check price on Amazon)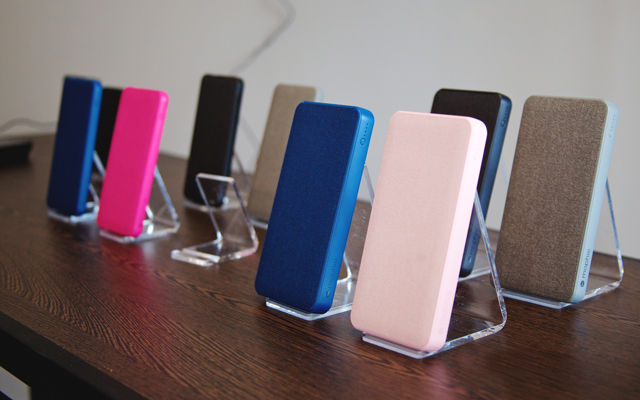 Mophie Powerstations and Wireless Chargers
If there's one thing we can all agree on, it's that our gadgets run out of juice far too quickly — which is where Mophie comes in, offering some of the most powerful chargers you can buy.
The Mophie Powerstation ($49) is a great-all-purpose charger. It has a 10,000mAh battery — for reference, most modern smartphones have batteries between 3,000mAh and 4,000mAh — that can charge two devices at once with its two USB ports. But if you'd rather charge up your phone fast, you want the Mophie Powerstation PD ($59). Though it has a smaller 6,700mAh battery, it charges up to 2.5 times faster than a standard charger. Just 30 minutes of charging will get your phone up to 50% so you can get back to using your phone as a phone rather than as a paperweight. Like its slower-charging cousin, the Powerstation PD also has two USB ports so you can charge multiple devices at once.
For charging at home rather than on the go, we like the Mophie Wireless Charging Stand ($69.96), which will power up any of your Qi-enabled devices . You can adjust the stand to lay flat or at an angle, which lets you prop up your smartphone at a good viewing angle so you can easily keep using it.
With these Mophie gadgets, you can be sure your smartphone always has a charge.
Price: Mophie Powerstation for $49.95 from Mophie (check price on Amazon), Mophie Powerstation PD for $59.96 from Mophie (check price on Amazon), Mophie Wireless Charging Stand for $69.95 from Mophie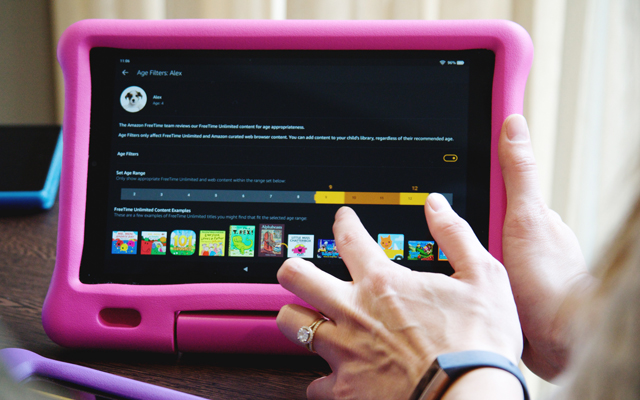 Fire HD 10 Kids Edition
Amazon's Fire tablets are a great option for the budget-conscious shopper, but the Kids Edition tablets are the most impressive on offer. The Fire HD10 has a sharp 10-inch HD screen and is the largest and fastest tablet on the market designed for kids.
It's essentially a standard Fire HD 10 tablet, but the Kids Edition comes with some must-have extras for families. It's safely wrapped in a kid-proof case (which includes a sturdy kickstand), has a 2-year worry-free guarantee that will replace it for free if anything happens to it, and a year of Amazon FreeTime Unlimited. FreeTime Unlimited is one of our favorite subscription services for kids: it offers over 20,000 games, apps, books, audiobooks, TV shows, and movies, all of which are curated to be age-appropriate for kids ages 3-12. Parental controls let you set screen time limits, set educational goals to encourage learning time before playtime, and lets you set bedtimes.
Price: $199.99 from Amazon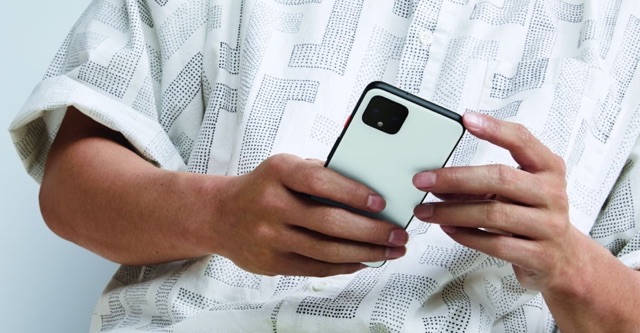 Google Pixel 4
While there are lots of smartphones that run Android, Google's Pixel lineup is one of the best. The Pixel 4 is the newest of the Pixel lineup, featuring a vibrant HDR OLED display and a fantastic camera. But it's the software that makes this phone stand out, with a pile of features that make the Pixel faster and smarter than the rest.
Since most of us have replaced our point-and-shoot cameras with our smartphones, a quality camera is crucial, and software sets the 16MP rear-facing camera apart. But again, it's the camera's software that makes it really special. Night Sight mode offers high-quality low-light photos without a flash washing your subject out, and it even has an Astrophotography setting to capture pictures of the moon and stars — something that most smartphones are terrible at. A new Motion Sense feature detects when you approach and automatically triggers face unlock, so there's no delay between picking up your phone and using it. And, of course, it has Google Assistant built in to help you with all of your day-to-day tasks.
Price: $799 from Google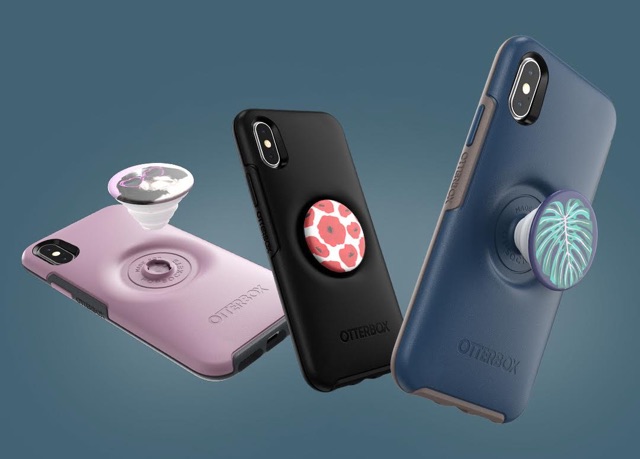 OtterBox Otter + Pop smartphone cases
If you need protection for your phone, you can't do better than OtterBox, which offers tough cases that will survive almost any wear and tear. These cases can be slim and sturdy, or thick and heavy-duty for anyone who worries about their phone taking serious falls.
Otter + Pop smartphone cases have an integrated Popsocket (though you can remove it and replace it with another one if you want to change up your style). These cone-shape grips fold flat against the back of your phone, then pop out to let you easily hold your phone between two fingers, which is particularly useful for larger phones that can be more difficult to grip. It's especially useful when you're taking selfies, letting you easily hold your smartphone one-handed. It's a great gift that anyone in your life could use.
Price:$60.95 - $70.95 from OtterBox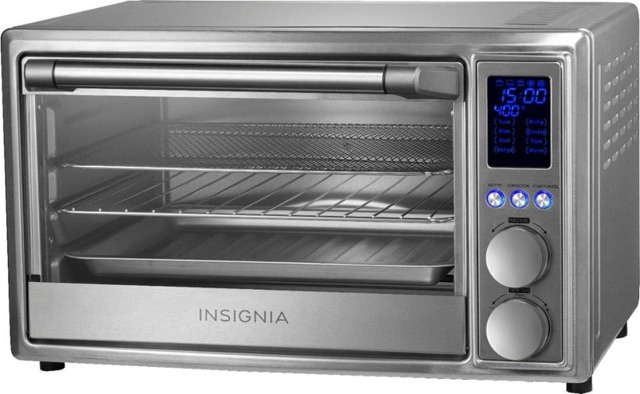 Insignia 6-Slice Toaster Oven with Air Frying
Anyone with a kitchen counter stuffed with appliances will love this multipurpose Isignia 6-Slice Toaster Oven. Beyond simply making your morning toast, it can air-fry, dehydrate, broil, convection bake, and warm food, letting you toss out several appliances so you can enjoy having kitchen counters again.
A large 25L interior lets it handle large foodstuffs, including pizzas up to 12 inches. It's a great way to quickly and easily cook up an entire meal without turning on the oven.
Price: $99.99 from Best Buy
[Image credit: gifting concept via BigStockPhoto, Dawna Stafford/Techlicious, Samsung, LG, HP, Roybi, Google, OtterBox, Insignia, Nintendo]
Discussion