We may earn commissions when you buy from links on our site. Why you can trust us.

What You Must Know When Choosing an Internet Service Provider
Some article information courtesy of the U.S. Federal Trade Commission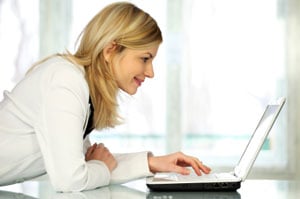 With aggressive advertising for cable and fiber-optic broadband services everywhere you look, and complicated "combo packs" that include various combinations of phone, Internet and broadband, choosing an Internet Service Provider (ISP) can be intimidating. Before you take the plunge, shop the different types of broadband and make sure you ask the right questions so you know exactly what you're getting from your ISP and what your backup plan is if things don't work out.
Types of Broadband
The type of broadband available to you depends on what technology the providers in your area offer. The three most common types of residential broadband service are:
Digital Subscriber Lines (DSL), which transmit data through phone lines without interfering with telephone service. Local phone companies typically offer DSL services.
Cable modems, which provide access to the Internet over cable lines without interfering with your cable television service. Cable modem Internet access typically is offered by the same companies that offer cable TV services in your area.
Fiber-optic broadband (FiOS is Verizon's service), which is a new and faster type of broadband service. The same fiber optic line providing your broadband service simultaneously can deliver phone and video (television) services. Fiber optic broadband is currently available only in certain areas.
What Speeds to Expect
Speeds vary and depend on a variety of factors including what type of service you are using, what level or tier of service you have purchased and how congested your network and the Internet are at any time. Speeds are expressed in kilobits (Kbps) — thousands of bits per second, or megabits (Mbps) — millions of bits per second.
Most providers offer different speeds upload and download. Upload speeds tell you how fast you can transfer data from your computer to a computer somewhere else on the Internet — for example, how fast you can upload photographs onto a website. Download speeds tell you how fast you can download something from the Internet to your computer.
Generally speaking, you can expect the following download speeds (varying by the level of service you subscribe to):
Cable – From 3 Mbps to 20 Mbps. Speed can be negatively impacted by the number of neighbors who are sharing the same cable lines. If your Internet is slow during prime evening hours, there could be too many users on the line.
DSL – anywhere from 758 Kbps to 7 Mbps. Speed can be negatively impacted if you are far from the phone company's central hub.
FiOS – Up to 50 Mbps.
In contrast, old-fashioned "dial-up" has a max speed of 56 Kbps (often much slower unless line quality is perfect). Downloading with dial-up is about as much fun as watching paint dry.
Your actual speed will almost always be lower than what your Internet Service Provider advertises as the "Up to xxxx!" speed – this is normal. Also, download speeds (e.g., loading a website) are much faster than upload speeds (e.g., uploading photos to a photo sharing service), so don't be surprised if it takes longer to get photos onto a site than download them to your computer.
Free broadband speed testing programs, like this one from Broadband.com. If you test your broadband speed and you are more than 25% slower than your subscription plan's maximum download speed, you may have an issue. Take a look at our suggested fixes or contact your provider to determine why and what resolutions are available.
Questions to Ask When Shopping for Broadband
The first step in signing up for broadband is to know whether you also want to get Internet, telephone, and TV service from the same provider. Consider asking providers:
Is there a discount if I get more than one service from your company? If yes, what are the conditions?
Buying a bundle of services from one provider can be a good deal, but it might make it more difficult to change providers for any one service if you're tied into a long-term contract. In addition, promotional prices may have time limits. Ask when they end, and what the post-promotion cost will be.
Are you offering any specials?
Special promotions like introductory pricing may be enticing, but read the fine print. The promotion price probably does not include taxes or the cost of extra equipment, like a digital cable modem, or additional fees, like an activation fee or an early termination fee. Ask the provider to explain all the one-time, recurring, and special charges, including taxes and fees. Get all promises in writing. Ask when the special promotions end, and what the post-promotion cost will be.
Is there anything I need to know about setting up my broadband?
Some promotions require you to install cables, modems, routers, satellite dishes or software yourself. Problems that can go along with setting up a connection can be daunting, especially if you're not technologically savvy. Find out early on what you'll need to do. Most providers will help you troubleshoot on the phone or make instructions available online. Message boards on a manufacturer's website also can be helpful.
What speeds can I expect?
Be aware that low promotional pricing may be for the lowest speeds. Make sure the listed download and upload speeds are the ones that you're expecting, and if there's a trial period, test the service to see if it meets your expectations. Be aware that the actual transmission speeds you experience depend on many factors, such as the type of application you are using or the number of other visitors to the website you are viewing, and may be less than the maximum potential speed your provider touts
Some deals are available only online or by phone. Even if you have to order online, call the provider first to ask questions. When you are online, review any frequently asked questions, minimum system requirements, and fine-print terms and conditions. Read the entire customer service agreement, and print a copy for your records.
Finally, some retailers may offer plans on behalf of phone or cable companies with different terms than those offered by the companies themselves. If you know exactly what you want, you also might try negotiating a customized plan with a provider or a retailer.
Can I change plans before my contract expires?
After you become a broadband user, you may wish to change plans. Ask about options and costs for changing your plan to reflect your usage.
Is there a cancellation fee?
Some plans include early-termination fees. Be sure you understand what the fees are and how they are calculated before you sign up.
If I get fiber service and then decide I don't want it, can I go back to my old DSL service?
If you're considering fiber optic broadband, ask the provider if the copper wires that are used to carry your phone calls will be removed. High-bandwidth lines are fully capable of carrying calls as well as Internet data and television. But if the copper lines are removed, you may not be able to switch back to traditional phone service or DSL service. Before signing up for fiber service, find out the policy on converting from DSL to fiber — or back to DSL.
Is it better to lease or buy the required equipment?
It depends on how long you plan to stick with the provider, and the costs to purchase and to rent.
Who do I call if the service goes out?
Ask if customer service or tech support is available 24 hours a day, seven days a week, and whether it is by telephone or the Internet. Is it free?
What happens when the power goes out?
Check with the provider to find out whether phone and broadband service will be available in the event of a power outage. Services provided over a landline or DSL typically work during short term power outages. Services provided over cable or fiber may not. Of course, your computer needs a battery or other power supply to work during a power outage.
What security measures does the provider include, and at what price?
Ask the provider if anti-virus, anti-spam, and anti-spyware software are included with your service, and the cost. If the provider does not offer protective software, or if the costs are more than you are willing to pay, download it from the websites of software companies or buy it from retail stores.
---
Discussion