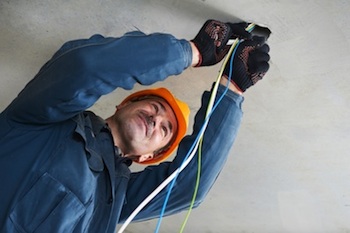 Spring is fast approaching and with it comes the inevitable urge to thoroughly clean the house, organize the garage or fix that leaky toilet.
There are quite a few sites and apps that will list home professionals and even book them for you, depending on where you live and what kind of project you're looking at. It's important to use one that thoroughly checks the contractors they send to your house, as well as guarantees the work that is performed. Each service handles these things just a little bit differently.
Here's what the best services have to offer.
For Big Projects: Angie's List & HomeAdvisor
When you're ready to hire a home pro, one of the great services to turn to has always been Angie's List. The site has built its reputation as a credible resource for researching contractors and offers the wide range of service professionals. The service, which charges a membership fee based on where you live, provides access to a list of rated local contractors and the recommendations or complaints of other users who have worked with them.
The company vets all of the reviews that come in to weed out companies trying to give themselves positive reviews or write negative ones for their competitors. The contractor also gets to respond to the reviews, allowing for a more complete look at someone's complaint. Users rate their experience with contractors on nine different points and if a company's overall score falls too low, it loses the ability to pay to rank high in user searches. Otherwise, contractors get to pay to rank higher in the listings.
Angie's List offers complaint resolution services for its members and offers a money-back guarantee on its service. Monthly and yearly rates are determined by your zip code ($3.00/month or $26.00/year for my area of Los Angeles).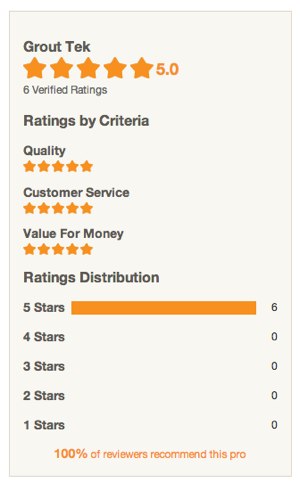 What Angie's List doesn't provide is a way to easily get a quote. That's the benefit HomeAdvisor, previously known as ServiceMagic. The free service doesn't offer quite as many types of pros as Angie's List, but there are plenty to choose from.
You can choose to read through reviews of pros in your area or have HomeAdvisor pick for you. For the latter, you select whether you're ready to book a contractor or just researching, the timeframe of your job and then the type of home maintenance, improvement project or repairs you need. There's a box to write in the details of your project. You're then emailed estimates from three highly-rated contractors, based on the details you provided.
The contractors are rated on a 5-star system and all consumer reviews, good and bad, are posted. Pros get points for quality, customer service and value. Each contractor is screened when they apply to ensure he or she meets the state requirements for the profession.
HomeAdvisor makes its money by charging contractors for the leads generated by the site and offers complaint resolution as well.
Bothe Angie's LIst and HomeAdvisor are great for larger projects where you want to conduct research on the pros you want to use. For smaller jobs, you'll want to check out Handybook and ClubLocal.
For Small Projects: Handybook and Club Local
If your needs are modest, Angie's List and HomeAdvisor may be too big. Two growing sites are designed to give you exactly the pro you need at the price that works for you. You just provide details on what you need done and when, and they provide the pro.
Club Local pre-negotiates discounts before the contractor even bids on your job, they allow you to set the exact time you want the contractor to come to your house and they offer a money back guarantee if you're not completely satisfied. They also complete a background check on all their contractors, require them to be licensed and insured and maintain a high customer feedback score.
The only downside to Club Local is that they offer a limited number of services and are currently only operating in San Francisco and Dallas/Fort Worth.
Handybook provides a similar service that also deals in small household jobs and is available in 25 cities across the country, including San Francisco, Dallas, New York, Boston, Chicago, Los Angeles and Seattle. Like ClubLocal, Handybook completes a background check on all of its contractors as well as a reference check and an in-person interview.
The service also guarantees that there contractors will be 100% on time and if you aren't 110% satisfied, they will refund your money.
With all this help at your fingertips, now it's up to you to get your home in shape for the warm weather to come.
[electrician working via Shutterstock]