LeapFrog Leaps to the iPad, iPhone
Techlicious editors independently review products. To help support our mission, we may earn affiliate commissions from links contained on this page.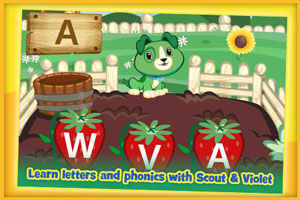 My kids have grown up on LeapFrog's high-quality educational toys, learning reading, math and science through Leapster mobile games and Tag Reading System books. Today the company makes its first foray into Apple's app space with Scout's ABC Garden ($3.99, iTunes) for iPhone, iPod Touch and iPad.
Scout's ABC Garden is designed to teach preschoolers to recognize letters and understand what sounds they make. I tried it out with my 2 ½-year-old son.
To teach letters, the app verbally instructs your child to find a letter out a group of three letters. There's also a sign in the upper right corner of the screen that showcases the letter, if the verbal instructions aren't enough.
My son had trouble finding the right letter with just verbal instruction, but once I pointed out the sign, he caught on and didn't need my help. I'd like the option of turning the sign off, so he can't use it as a crutch.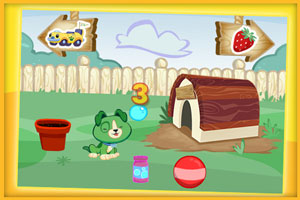 In addition to learning letters, there are a lot of little activities that my son enjoyed playing with the dogs that act as companions in the game — Scout and Violet. There's a radio that plays kids songs, a bottle that generates bubbles that can be counted and popped, a ball that can be thrown for the dog, to name a few. If you choose to input your child's name, favorite food, favorite color and favorite animal, these bits of information are integrated into songs and activities, which delighted him.
As I write this story, my son is happily occupied — matching letters, listening to music and hearing his name spelled out. There's not a lot of depth to the product, so it's evident that LeapFrog doesn't plan on having its apps replace the rich learning environments that are available in titles on their stand-alone toys. But when you remember that it's a $3.99 app, you'll be impressed. I was.
Discussion
New Articles on Techlicious