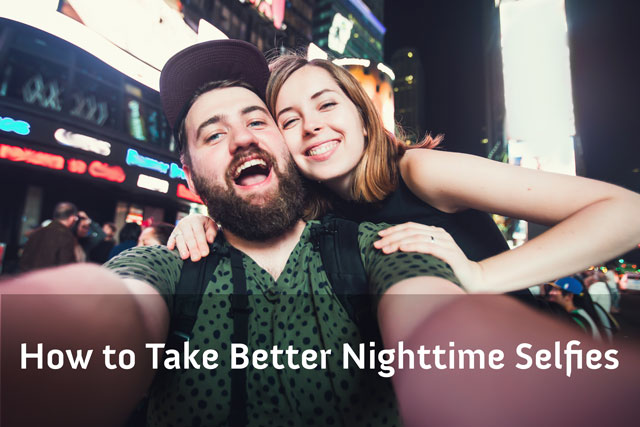 If you're taking a selfie, it's all about you, and it ought to show you at your best, even if you're in a wacky pose. But framing the best selfie can prove challenging with poor lighting, especially at night or indoors.
Some Android phones are geared for night-time selfies. The Moto X Pure has an LED flash for the front camera that can help brighten up your evening selfies. Other Androids with this capability include the HTC Desire Eye, and the Xperia C5 Ultra.
The iPhone 6s and iPhone 6s Plus don't have an LED flash, but they will jack up the iPhone screen to full brightness and flash a white screen when you tap on the Shutter button, mimicking a camera flash. For phones that don't have this feature built into the camera app, you can download an app for your iPhone or Android phone.
Screen flash apps
For Apple devices that don't allow you to use the screen flash trick, try the free Selfshot - Front Flash Camera app, which essentially does the same thing. It also shows a small thumbnail preview so you can angle your shot correctly. The app also lets you record a selfie video, capture timed shots and take up to 10 selfie burst shots; these premium functions require unlocking through a $0.99 upgrade.
For Android devices, get for the free illuMEnate: Front Camera Flash app. It works like Selfshot, allowing you to capture selfie videos, edit your photos and add filters to take your selfie shots to the next level.
Flash accessories
If you find your phone screen isn't bright enough to light up your selfies, consider accessorizing. There are many ways to add flash functionality to your phone: attachable LED flashes, portable LED flash clips and even phone cases with built-in LED lights.
The Lumee Illuminated Cell Phone Case, which is available for the Samsung Galaxy S6 ($49.95 on Amazon), iPhone 5/5s ($49.95 on Amazon), iPhone 6/6s ($54.41 on Amazon), iPhone 6 Plus/6s Plus ($59.95 on Amazon) case offers both phone protection and an LED flash. A row of LED lights on the front of the case can be handy for lighting up selfies or as an emergency flashlight. The case has its own battery, so it won't drink up your phone's power supply, and it comes in a good variety of sizes and colors.
For a flash unit you can plug into the headphone jack, try the Grip Portable Mini Light ($6.99 on Amazon). It comes with 16 LED lights with adjustable brightness. Just plug the unit into the headphone jack, turn on the flash unit and you're good to go. This one also has its own battery, so no worries about depleting your phone's power fast. It is compatible with any device that has an audio port.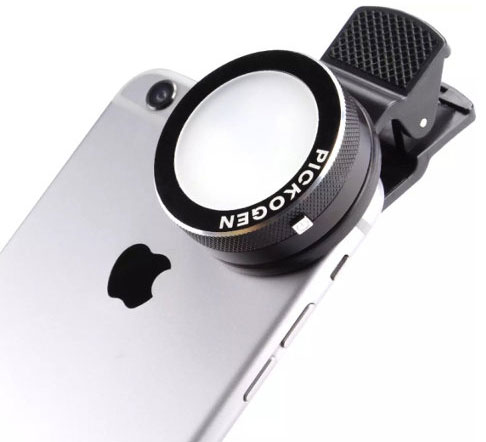 For a clip-on flash option, try Cyxus Round Spotlight ($39.90 on Amazon). Clip the unit to your phone and selfie away. You can also use it in conjunction with your back camera's flash for even brighter illumination.
With these software and hardware flash options, you no longer have any excuse for poorly lit selfies, even if your phone does not have a front LED flash. Go forth and light up the world — and yourself — with your selfies.
[Image credit: couple taking a selfie via Shutterstock; Lumee, Cyxus]