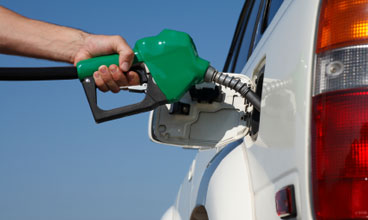 Gas prices are sky high and show little sky of tumbling down to reasonable levels any time soon—but that doesn't mean there's no way for you to save.
If you pay close attention to where you stop to refuel, you could save cents on every gallon. And while that might not sound like much, it can add up to a bundle.
Below we've listed several apps that can help you locate the cheapest gas in the area as well as track the gas mileage you actually get.
GasBuddy
You can view a map showing local gas prices or sort listings by distance or pricing with GasBuddy. Pricing information is user reported, but strikes us as both accurate and quickly updated. By posting current pricing info, users earn points to enter a weekly gas giveaway, which definitely helps the listings stay fresh. In addition to the free app you can visit their website to check out additional features, like a road trip cost calculator.
Price: Free at iTunes, Google Play, BlackBerry App World and the Windows Phone app store.
Gas Guru
This app from YellowPages works similarly to GasBuddy, providing data on gas prices in the area in either a map format or on a list. But instead of relying on reported prices like GasBuddy does, Gas Guru gets its information from OPIS (Oil Price Information Service).
And if you are looking for something other than fuel, Gas Guru can also provide information on other nearby locations, including restaurants, coffee, auto repair, ATMs, and roadside assistance.
Price: Free at iTunes and Google Play
Gas Cubby
This app won't tell you where the lowest prices are, but it can help you save money nevertheless. Gas Cubby helps you keep track of when you refuel, how much you're spending, and what kind of mileage you're getting.
Additionally, the app lets you track maintenance dates and costs and will even remind you when maintenance is past due.
Price: Free at iTunes or $1.99 premium version (no ads) at iTunes
aCar
If you're an Android user who wants the features of Gas Cubby, what you're looking for is aCar. It will keep track of when you fill up, your gas mileage, maintenance, and other car related expenses.
It's free, but for $5.99 can unlock additional features, like widgets, language options, and import options from other apps and websites.
Price: Free at Google Play
Now enjoy your savings!
Post updated 5/23/2013.