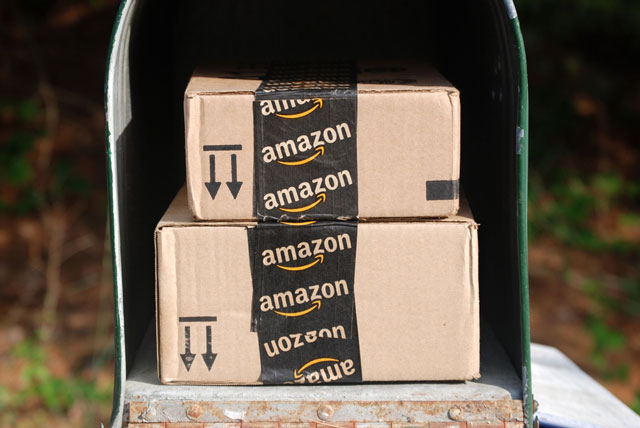 Amazon's total purchase in order to qualify for free shipping is $49 (although select book purchases qualify when the total is $25 and above). Here are some ways you can get the most bang for your buck and still qualify for that free shipping, even without Prime.
Add Filler Items
Filler items, as the term sounds, refers to those items that you purchase just to fill your online shopping cart and meet a minimum price. Sure, you could search Amazon for deals yourself, but finding an item that doesn't exceed that $49 minimum by a lot is difficult. That's where websites like http://www.filleritemfinder.com/ and http://www.filleritem.com/ come in handy. Just input the amount you need to add to get free shipping and the results will come pouring in. While you might receive search result duds (VHS tapes?), these sites could also get you free shipping and a headphone splitter or Maybelline lip balm. Not bad for $3.
Add Pre-order Items
This sneaky little trick will bring you up to a $49 cart total quick — and will reserve your place in line for new stuff. If you place pre-order items in your cart, and then check out, they'll count toward the total purchase, but you won't be charged for the items until they ship. You can find hotly anticipated new book releases for pre-order here and video games for pre-order here. If you don't end up wanting the item, you can always cancel the order before it ships.
Subscribe & Save
There are a lot of items that we need to replenish on a semi-regular schedule, and for those, Amazon's Subscribe & Save is essential. And even better, the shipping is free. You save five percent on 1-4 items shipped or 15 percent if there are five total items that will ship to you in a given month. You can also modify your subscription at any time, so your order comes every two months, three months or so on. You won't have to worry about having enough baby wipes or cat food ever again.
Purchase Lightweight Items from Amazon Marketplace Sellers
A lot of small, lightweight items don't cost much to ship, and Amazon Marketplace sellers often offer them with free shipping to get more orders. You'll find these offers under "Other Sellers." Sometimes, they'll even cost less than Amazon is selling them for! The only drawback is that they'll usually arrive in five to seven days.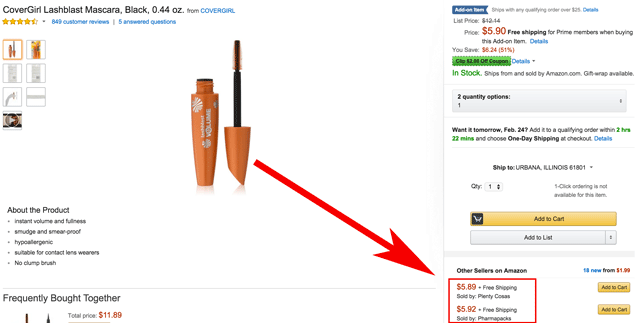 Students get an deep discount on Amazon Prime
If you're a student with a valid .edu address or can verify your student eligibility, you can join Amazon Student and receive 50 percent off an Amazon Prime Membership for four years. And while even $50 may be a high price to pay for an Amazon Prime Membership, remember that there are a lot of perks that come with it, aside from free 2-day shipping.
[Image credit: Amazon boxes via Julie Clopper / Shutterstock.com]