By the end of this year, 70% of Americans will be able to watch the next generation of over-the-air (OTA) broadcasts. Called NEXTGEN TV or ATSC 3.0, this new broadcasting technology is based on Internet Protocol, just like streaming services. And like streaming services, it can deliver up to 4K UHD video with HDR and Dolby Atmos immersive sound.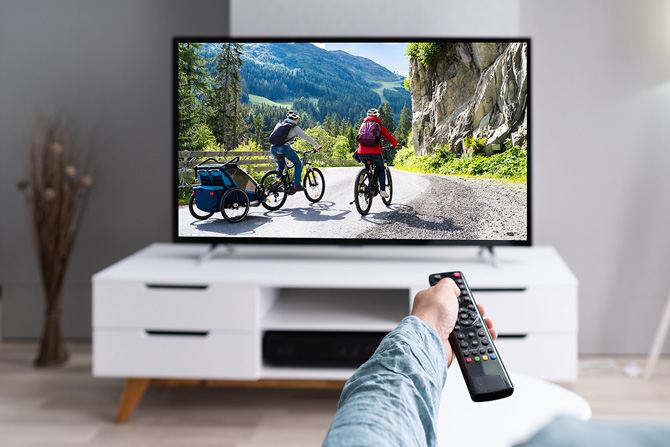 What you can watch on NEXTGEN TV
The channels available on NEXTGEN TV typically include local broadcast stations that have adopted the ATSC 3.0 standard. This might include local news channels, public broadcasting channels, and potentially some national networks. However, the specific channels available would vary by location. Wikipedia has a page listing the ATSC channels in the U.S. by city.
Where can you watch NEXTGEN TV
Currently, 75 cities across the country have at least one NEXTGEN TV broadcast station, including New York City, where NEXTGEN TV broadcast station WNET launched this week carrying PBS, CBS, NBC, and Telemundo. You can find a map and list of all current and "coming soon" cities on the NEXTGEN TV site. You can use the interactive channel checker to see which stations you'll be able to view from your address. You'll see both the NEXTGEN TV channels and all other OTA digital channels. From my apartment in NYC, I can tune in to 112 channels, the majority of them regular digital channels.
What you need to watch NEXTGEN TV
To tap into the benefits of NEXTGEN TV, you will need a regular HD antenna and a TV that can decode the ATSC 3.0 signal. Many TVs from LG, Samsung, Sony, and Hisense have ATSC 3.0 tuners built in. Notably, TCL and Vizio do not. But even if your TV doesn't support ATSC 3.0, you can always buy a tuner box. If you're looking for something basic, ADTH's TV BOX ($89.99) can handle all OTA broadcasts. Others, like the ZapperBox M1 Dual Tuner ($275), let you watch and record shows (you will need to attach your own USB storage or a microSD card).
If you need an antenna, there are a variety of factors that will determine the type that is appropriate for your home. AntennaWeb has a handy tool that will recommend the type of antenna you'll need for the best reception. Most people will need a passive antenna. For that type, we recommend the Mohu Leaf 30 ($35), which has a range of about 40 miles from the broadcast tower.
What to expect from NEXTGEN TV today
While NEXTGEN TV promises 4K TV streaming in HDR, the reality is that it's virtually impossible to find. Most broadcasters are sending regular HD content. However, the transition is happening, and if you have a TV that supports ASTC 3.0 and an antenna, you can enjoy high-quality content for free.
[Image credit: Watching TV concept via BigStockPhoto ]
For the past 20+ years, Techlicious founder Suzanne Kantra has been exploring and writing about the world's most exciting and important science and technology issues. Prior to Techlicious, Suzanne was the Technology Editor for Martha Stewart Living Omnimedia and the Senior Technology Editor for Popular Science. Suzanne has been featured on CNN, CBS, and NBC.