Our smartphones make it simple to capture photos and videos wherever we are — but making more than simple edits can be complicated (or even intimidating). Adobe Photoshop Elements and Premiere Elements change that, offering tools that give you professional results that don't need professional knowledge.
Last year, Adobe's Elements lineup added easy-to-apply, automated effects, and this year the company has doubled down on the effort with Adobe Photoshop Elements 2020 and Premiere Elements 2020. Adobe Sensei AI makes painstaking editing tasks take just one-click, while guided edits walk you through customizing your photos and videos. It's editing that's available for everyone, with results that really impress.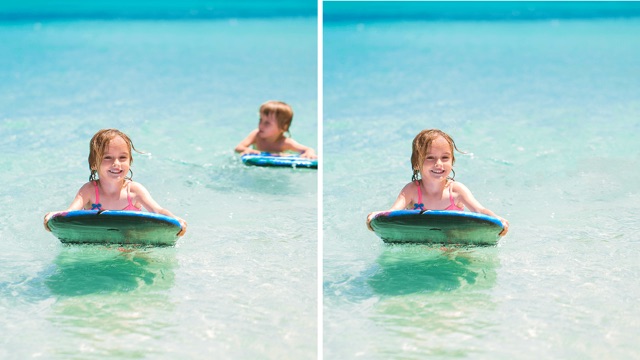 For image editing, Photoshop Elements 2020 has some powerful new editing tools. It can automatically:
Select subjects with a single click, letting you easily modify the background to add depth effects or make colors pop.
Remove objects, so you can focus on the subject of the photo.This would be a time-consuming task if done by hand, but the automatic results are stunning.
Turn black and white photos into color photos.
Smooth out skin imperfections, lessening acne or wrinkles so everyone looks their best. And while this might sound like something that would mangle your photos, the results look completely natural.
Add patterns like hearts or stars to your photo with a simple swipe of the mouse — while leaving the subject of your photo untouched, if that's the effect you're looking for.
While these effects are automated, simple options let you modify them to get your photos to look just right — but even the defaults look great.
To show you the possibilities, the Sensei AI automatically selects the best images and edits, which it shows on your home screen. You can be delighted by the results it's come up with automatically or set about creating your own. And if you'd rather not mess with any automation, Photoshop Elements still has all of the manual image editing tools you need for your DIY projects.
Also new this year is integration with FUJIFILM Prints & Gifts, letting you turn your images into decorative item, from large canvas prints to phone cases. There are more than 140 options, all available right inside Photoshop Elements.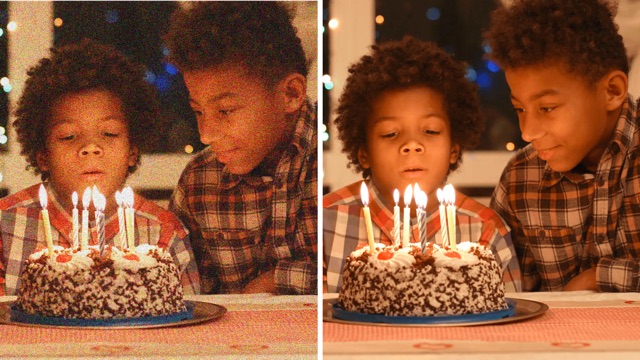 For video, Premiere Elements 2020 also offers new automated effects powered by Sensei AI. It can automatically reduce noise in your videos, making those grainy, low-light videos look crisp and professional. It can also add a couple of neat effects to your photos: animating skies in the background and creating time-lapse videos out of your photos. And for those that like to take vertical videos, there's a new tool that provides blurred-out filler video on the sides to fill the more traditional horizontal frame.
But the most impressive improvements are in organization. Premiere Elements can now recognize faces in videos, letting you browse by who's in each video. It will also automatically tag your videos based on the subject. It will just take a single click to find photos of family, friends or pets, but it will also organize pictures into categories like birthdays or sunsets. Photoshop Elements already this kind of intelligent organization, and it's handy to have it extended to our videos.
Adobe Photoshop Elements 2020 and Adobe Premiere Elements 2020 for $99.99 each or $149.99 if you'd like to buy both (check prices on Amazon). If you're upgrading, it's a little cheaper: $79.99 for one, or $119.99 for both.
[Image credit: Adobe]