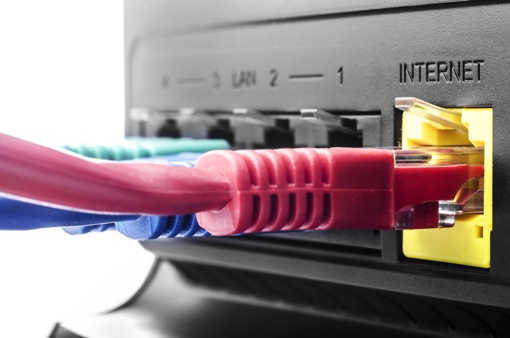 When it comes to freedom, bald eagles and apple pie, the United States is number one. But when it comes to Internet speed, our country is far from first. According to the most recent Akamai State of the Internet Report, the United States has slipped from 12th to 14th in a global ranking of Internet speeds, falling behind the countries of South Korea, Norway, Romania and the Czech Republic.
The study, taken during the second quarter of 2014, takes a look at a number of different metrics. In each one, the U.S. scores poorly – or, at least, well below where you'd hope a country of our resources would be. The average Internet connection speed in the United States is 11.4Mbps. That's well behind global leader South Korea's 24.6Mbps. The top 14 countries in the study are:
South Korea, 24.6Mbps
Hong Kong, 15.7Mbps
Switzerland, 14.9Mbps
Japan, 14.9Mbps
Netherlands, 14.3Mbps
Sweden, 13.6Mbps
Latvia, 13.5Mbps
Ireland, 12.6Mbps
Czech Republic, 12.6Mbps
Romania, 11.8Mbps
Denmark, 11.7Mbps
Finland, 11.6Mbps
Norway, 11.5Mbps
United States, 11.4Mbps
There are even more worrying signs that the United States is falling behind if you look deeper into the numbers. Only 72% of Americans enjoy Internet speeds greater than 4 Mbps, a rough threshold for streaming video. This puts us in 35th place worldwide in the metric, behind the countries of Bulgaria, Israel and the island nation of Curaçao.
Why is the United States falling so far behind? Part of the problem, as ReadWriteWeb notes, may be in the way our legal system views cable companies. In the countries with faster speeds, ISPs are generally required to allow smaller companies access to their networks in exchange for a fee. Without these rules governing them, U.S. cable markets are allowed to be far more monopolistic. Other countries' governments, too, have simply made connectivity a higher priority.
Inside the United States, the honor for the state with the highest Internet speed goes to Delaware, with an average of 16.2Mbps statewide. Virginia, Washington, Washington D.C. and Massachusetts round out the top five. Arkansas is the state with the lowest average speed of 7.5Mbps. The good news is that every state has seen an improvement in Internet speeds since last year – it just seems like other countries are improving faster.
[Internet router via Shutterstock]