If your home isn't already packed with gadgets powered by Amazon's Alexa voice assistant, you now have over a dozen new ways to add Alexa-friendly devices to your home. Amazon's updated product line includes revisions on old favorites, like updated versions of the Echo smart speaker and Ring security cameras, but also some unusual new devices, like an Alexa-powered smart ring.
From the bizarre to the practical, here's everything Amazon announced. If you're ready for an Alexa upgrade, you can pre-order all of these gadgets now, and they'll ship in October or November.
Smart speakers, screens, and earbuds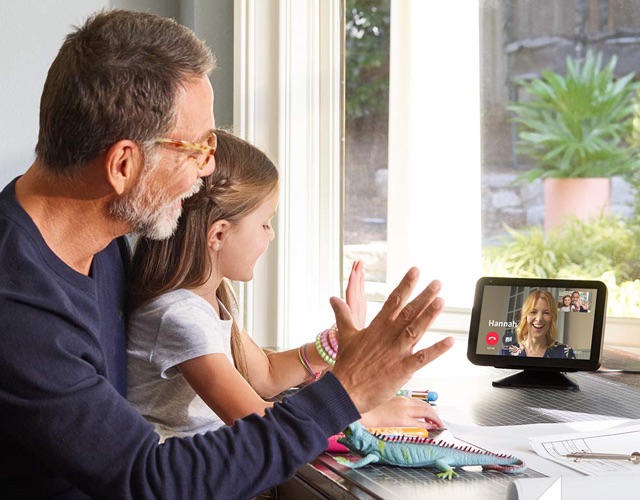 Echo Show 8, shipping November 21 ($130)
This mid-sized and mid-priced 8" smart screen is ideal for video calling and lets you access all of Alexa's skills. Amazon already offers the Show in 5" and 10" models, and this modest-sized screen falls squarely in the middle. It also has a physical camera shutter, which the larger model lacks
Echo Studio, shipping November 7 ($200)
This top-of-the-line Echo speaker is all about sound quality. It offers immersive, 3D audio that you would expect from higher end (and more expensive) speakers.
Echo, shipping October 16 ($100)
This updated version of Amazon's standard Echo smart speaker upgrades the sound quality — offering the quality you used to get with an Echo Plus for a better price.
Echo Dot, shipping October 16 ($60)
The new Dot is a bit more of an alarm clock, with a display that shows time, alarms, temperature and other bite-sized pieces of data. A simple tap will activate snooze mode, so it may be best to put it out of reach if you want to wake up on time.
Echo Buds true wireless earbuds, shipping October 30 ($130)
These are Amazon's alternatives to Apple's Airpods, but they add Bose noise reduction to the package — a very nice advantage for a set of earbuds at exactly the same price. They also support Alexa, Google Assistant or Siri with just a tap, so they should work neatly with your mobile device of choice. They offer a reasonable five hours of battery life with an additional 20 hours with their charging case.
Smart home and smart security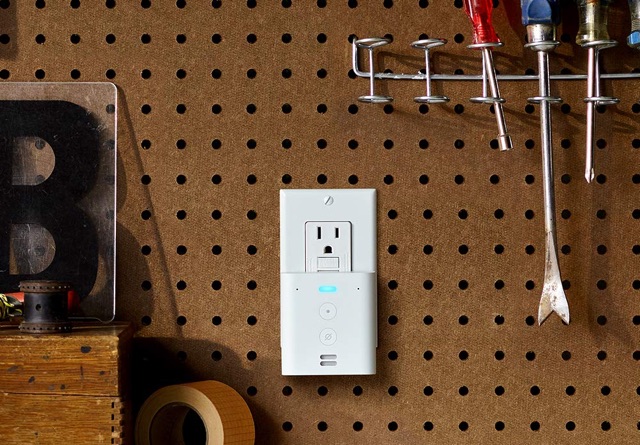 Echo Flex smart outlet, shipping November 14 ($25)
This simple plug-in device adds Alexa to any power outlet in the house, and they include USB outlets for charging your other gadgets.
Echo Glow night light, shipping November 20 ($30)
This multicolored sphere is ideal for a child's night light. It can cycle through a rainbow of colors, cycle in beat to music, and dim towards bedtime or lighten towards wakeup time.
Ring Indoor Cam, shipping now ($60)
Ring's all-new indoor-only camera is a solid HD home security camera for a great price.
Ring Stick Up Cam, shipping October 23 (starts at $100)
The updated Stick Up Cam can now be used indoors or outdoors, for a slightly higher price than the basic indoor cam. It can be wired ($100), battery-powered ($100) or solar-powered ($150).
Amazon Smart Oven, shipping November 14 ($250)
It's a convection oven, a microwave, an air fryer and a food warmer, with over 30 easy-to-use presets, all controlled by Alexa. Because the oven itself doesn't have microphones of its own, it comes with an Echo Dot so you can control it.
Smart wearables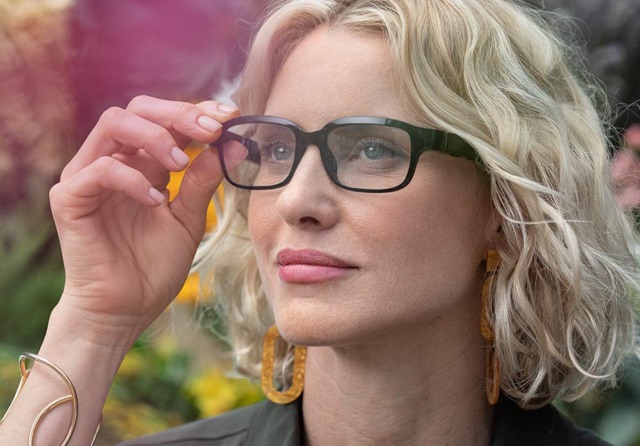 Two of Amazon's new Alexa-powered devices are only available limited quantity, by invitation. Basically, Amazon is testing the waters to see if anyone wants these oddball wearables. The Echo Frames ($180) are glasses frames (suitable for prescription lenses) with open-ear sound technology to direct Alexa responses (and other audio) straight into your ear.
The Echo Loop ($120) is another unusual wearable. It's a bulky titanium ring that you can use to set reminders, get notifications, make phone calls and more. Just speak towards the ring to ask Alexa questions and you'll hear a response from a tiny integrated speaker.
Alexa improvements
A few security improvements are coming to your existing Alexa devices, too: Shows will be able to automatically delete video recordings and your kids will now only be able to use Echo devices to chat with people you've specifically approved. Amazon's FreeTime subscription for kids is coming to the Echo Show as well, which makes this gadget much more kid friendly.
But perhaps the most interesting news is the addition of new voices to Alexa, starting with Samuel L. Jackson. Giving Alexa a celebrity voice makeover will cost you, however: the voice will launch with an introductory price of $1, but will eventually have a $5 price tag. While Jackson is the only celebrity voice announced so far, Alexa's new neural text-to-speech technology could open the door for more voices in the future.
[Image credits: Amazon]