If you've been waiting for Amazon Prime's $99 price tag to drop, you're in luck this weekend. After its original series, Mozart In the Jungle, won two Golden Globes on Sunday, the company is celebrating by giving new Prime subscribers a discount on the service.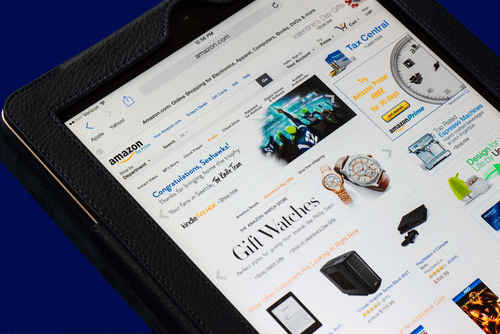 From Friday, January 15, at 9:00 PM PT to 11:59 PM local time on Sunday, a one year membership to Prime will be available for $73 (for new subscribers only), dropping the monthly price from $8.25 to just $6.08.
A membership to Amazon Prime most famously includes free two-day shipping, but also access to Amazon's huge library of streaming videos, free storage for all of your photos stored in Amazon Cloud Drive, as well as access to over a million songs and albums ad-free. There are also some unexpected membership perks, including free streaming on JetBlue.
One caveat to the discounted price is that you have to be a new subscriber — so if you've been a Prime subscriber before, you'll have to open a new account to take advantage of the deal.
Everyone can watch the first two seasons of Mozart In the Jungle for free, during that time. Mozart In the Jungle, which won Golden Globes for Best Musical or Comedy Series and Best Actor in a Musical Comedy or Series, will be available in standard definition, high definition and 4K formats. It's one of the first series to be shot in 4K Ultra HD, something we'll be seeing more of this year.
In recent years, original programming by streaming services like Amazon Video and Netflix have won big at award ceremonies. Amazon's Transparent, won five Emmys last September. Three years ago, Netflix became the first such service to receive a Golden Globe nomination for their shows House of Cards and Orange Is the New Black. And this year, Netflix even beat out every other network for number of nominations (although they ultimately did not take home any gold).
We're all for streaming services winning awards for original content, especially if it means consumers reap the benefits through huge discounts.
[Amazon via littleny / Shutterstock.com]