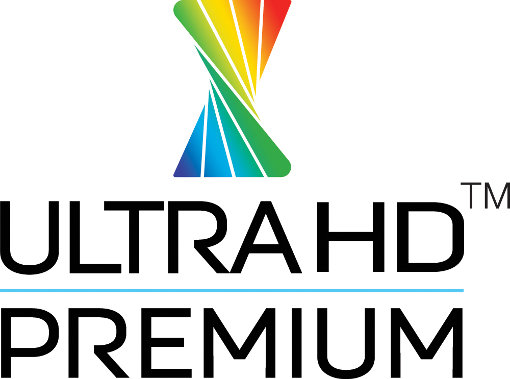 The age of 4K Ultra High Definition is making a spectacular entrance to America's living rooms with a level of detail that quadruples the quality of your older 1080p Full HD TV (8 million pixels to the older 2 million pixels). To help guide buyers through the maze of new standards, the Ultra HD Alliance has announced new specifications for 4K Ultra HD Premium technology, and manufacturers are already rushing in to meet or beat the new standards.
LG Electronics USA was quick to confirm that key models of its 2016 lineup of 4K OLED TVs surpass the Ultra HD Premium technical specifications. Samsung's new SUHD TV models for 2016 have also been given the Ultra HD Premium stamp.
LG is showcasing its new UHDA-certified Ultra HD Premium OLED 4K TVs this week in Las Vegas at the Consumer Electronics Show (CES), an annual gathering and showcase of the consumer technology industry. LG has signed partnership deals with premier content providers, film studios and TV tech companies such as Netflix, Amazon and YouTube to stream HDR content to its LG OLED 4K and LCD UHD TVs. All of LG's 2016 OLED 4K TVs will be able to display media in HDR format, including those using HDR10 and DolbyVision HDR technology.
Samsung's 4K UHD visuals also dazzle. Through their HDR capabilities, Samsung's new SUHD TVs can reproduce natural light as close to reality as possible. Samsung's new TVs keep ambient reflections low, giving the creating better contrast and sharpness regardless of viewing conditions.
The new Ultra HD Premium certification signifies that a product bearing this mark complies with the UHDA's stringent standards for resolution, high dynamic range (HDR), peak luminance, black levels, wide color gamut and more. The combination of HDR and OLED technology in the new UHD TVs is expected to provide visuals with brighter highlights, improved shadows and dimension and colors. The result? Picture quality never before seen on TV, clearly superior to the quality of existing HD screens.
Consumer Technology Association President and CEO Gary Shapiro said that the UHDA's newly announced technical specifications complement CTA's new guideline for HDR-compatible displays. "Both will help consumers and retailers navigate the rapidly growing 4K UHD marketplace," he said. The Consumer Technology Association owns and produces the Consumer Electronics Show.
As a consortium of major industry players, the UHDA has taken charge of championing the Ultra HD ecosystem and promoting Ultra HD entertainment technology. LG Electronics and Samsung are on the alliance list, as well as other big names such as Amazon, Dolby, Disney, DreamWorks, Intel, Netflix, NVIDIA, Panasonic, Philips, Realtek, Rogers, Sharp, Sony, TCL, Toshiba, Twentieth Century Fox, Universal Studios and Warner Bros.
The CTA forecasts massive growth in the 4K Ultra HD TV industry in 2016, with display shipments projected to reach 13 million units (a 83 percent increase from 2015) and revenue to hit $10 billion (a 65 percent increase year over year).
What should you look for in a new TV? In the new world of 4K Ultra High Definition, arm yourself with Techlicious' advice on buying your next TV.
[Image credit: Ultra HD Alliance]