America Saves Week (February 25 - March 2, 2013) is an initiative started in 2007 to promote good savings behavior and create awareness around how well you're setting up your and your children's future by creating savings. It's something Americans need to pay closer attention to. According to a survey released during Savings Week last year, only 42% of Americans said they had a savings plan with specific goals. So to help, we found apps that are designed to make the next generation more fiscally savvy, by getting them to start good practices now with their money.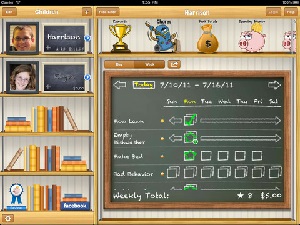 iAllowance
Teach your children about the value of money by keeping track of their allowance and spending. iAllowance has done a nice job in clearly displaying chores by child (supports multiple children), rewards for good behavior, money spent and how much each child has banked to date. The app is flexible enough to account for different ways to add in allowances and rewards for completing chores.
Cost: Free to download on iTunes, $3.99 for the full version or you can make $0.99 in-app purchases for specific upgrades.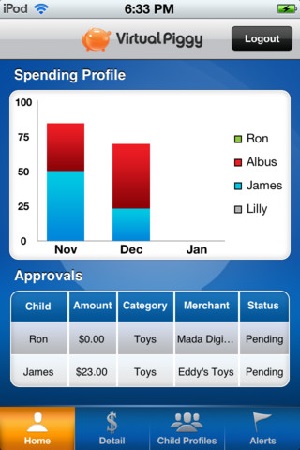 VirtualPiggy
By signing up for a free parent account, you can create a way for kids to make purchases by using the VirtualPiggy app. Parents can set parameters around kid spending levels, setting allowance amounts and spending limits, and parents can control access to certain retailers. So far, VirtualPiggy has partnered with 30 companies, like Barnes & Noble, K'Nex and Foot Locker, to support the COPPA compliant app. You can review financial purchases of each child and kids can create a virtual wishlist that you can review as a family. The app is free to use— only merchants get charged.
Cost: Free to download in iTunes and Google play, but requires registration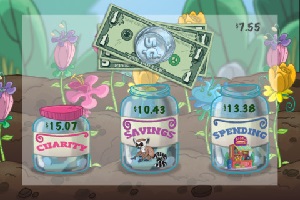 Green$treets
A fun financial game developed in conjunction with best-selling author Neale Godffrey and designer Tom Hester (creator of Shrek), the Green$treets app helps kids understand the value of money and how to make good financial decisions. While rescuing endangered animals in the town of Green$streets, kids can earn money, give to charity and set saving goals. It's aimed at 5-8 year olds.
Cost: Free to download in iTunes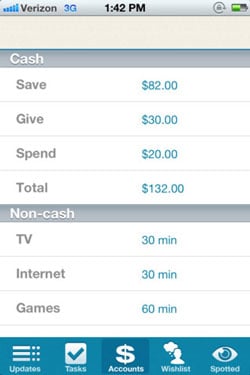 Tykoon
Tykoon is another great app to teach kids about the value of money, encompassing not only saving money, but responsible spending and the concept of giving to charities. Tykoon is customizable to each individual family's financial values in these three areas. You can set personal and family goals and kids can earn money through specific tasks that parents set up. When kids ready to spend, they can use their iPhone or iPod touch to take pictures of things that they want to buy – which you can then buy within a safe environment, powered by Amazon.com. You can also donate to charities through Tykoon using Network for Good.
Cost: Free to download in iTunes, but requires registration