I've been a book lover ever since I was a little girl, and curling up with a great story is still a way for me to relax after a long day working on Techlicious or when I have free time on weekends.
But I don't curl up like I used to. Technology has completely transformed the way I engage with literature. Instead of paperbacks and hardcovers, I now download my books through my Kindle app. So no matter where I am, I always have my full library with me on my phone, whether that's riding on the subway to a meeting, at my in-laws or in my own living room.
And, recently, I've tried something else: audiobooks from Audible. With audiobooks, I can do my virtual "reading" while I'm exercising or driving the car. Audible's Whispersync even lets me switch between listening and reading on my Kindle with the tap of a button.
And audiobooks have one other big advantage over both paper books and eBooks – I can enjoy them with my family. We find titles that we're all interested in and listen to them together on long car rides simply by streaming from my phone to our car's sound system.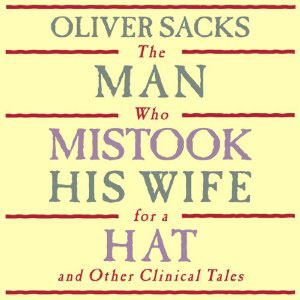 Currently, we're listening to Oliver Sacks' incredible The Man Who Mistook His Wife for a Hat. My kids, who are huge science fans, love the fascinating insights Sacks provides into the workings of the human mind through his true stories of people suffering from bizarre and often tragic neurological disorders. Listening together lets us discuss what the stories mean to us and how it might impact our perceptions of what it means to be human. If you're not familiar with the book, I can't recommend it enough. And it's one of a dozen works of Sacks available on Audible.
And if the people you want to share your reading with aren't in the same house, Audible just released a new feature called Clips that lets you save and share your favorite audiobook passages with anyone. Capture those moments in the book that call out to you and send up to 45 seconds of audio to your family and friends. Or keep a library of sound bites for yourself that you can reference whenever you want to remember a specific passage or for your own personal inspirations.
If you would like to give Audible and its new Clips feature a try, we're partnering with them to bring you a special offer. Sign up for a 30-day free trial and your first story is free forever. With more than 250,000 audio programs to choose from, you'll never have trouble finding something you'll love. And if you're not sure where to start, take a look at my favorite from Oliver Sacks.