Tech companies are looking to revitalize your beauty routine with smart products designed to improve your skincare regimen. At CES 2018, we're checking out the latest in beauty tech products, all of you could find on your bathroom counter this year.
L'Oreal UV Sense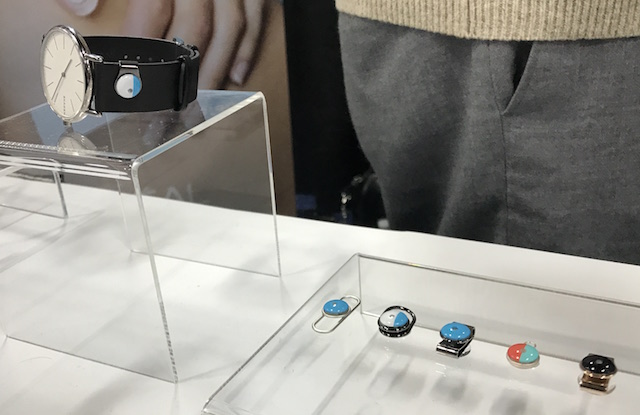 Soaking up too much of the sun's UV rays can cause premature aging or worse, skin cancer. Sunscreen, shade and UV protective clothing all limit your exposure, but first, you have to know just how much UV exposure you're getting. L'Oreal and La Roche-Posay will be launching UV Sense, a tiny wearable sensor that lets you know the level of UV exposure when you are in the sun. The sensor requires no battery and is tiny enough to stick on your thumbnail — the colorful dots make for stylish nail art — or attach to your watch. Then just check the app (for iOS and Android) to see what the amount UV exposure you've gotten… and get out of the sun before there damaging your skin.
UV Sense will be available in parts of the U.S. this summer and will be widely available in 2019.
Romy Paris Fresh Percussion System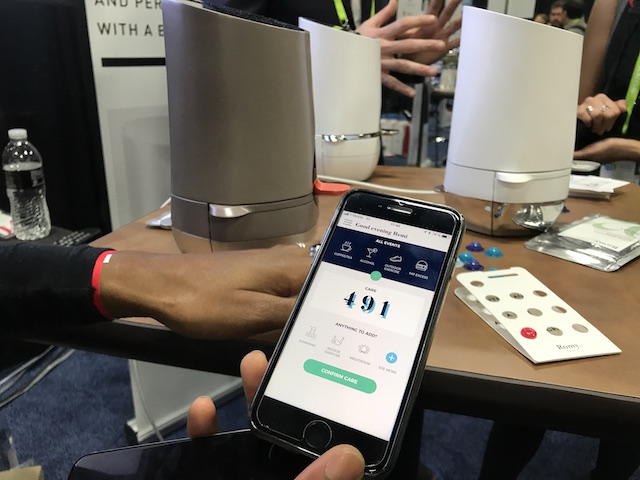 Your skin has unique needs, so why use an off-the-shelf skin cream? Instead, the Fresh Percussion System from Romy Paris will create on-demand skincare designed exactly for your individual skin's needs. Developed in partnership with dermatologists, this countertop cosmetic formulator asks about your recent activities (like sleep and exercise), selects the right ingredients to suit your skin needs each day. Insert the prescribed pods into the FPS and it dispenses exactly what your skin needs right now.
Look for it to be available in 2018.
Neutrogena SkinScanner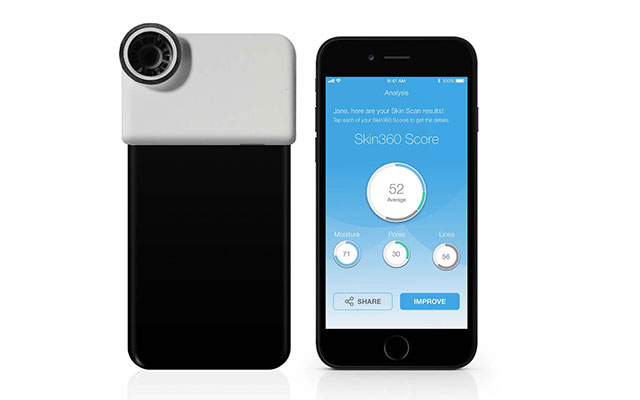 While Romy's FPS creates custom skin care, the Neutrogena SkinScanner is designed to find Neutrogena products that are perfect for your skin. The SkinScanner snaps on to your smartphone, where it uses your phone's camera and its own sensors to look at pores, wrinkles, and moisture levels. Press the scanner to your face and it will take three images — one of your forehead, one of your cheek and one of your chin — to gauge your overall skin condition. The Skin360 gives you a rundown of your skin conditions and recommends a personalized product regimen.
Look for the SkinScanner to be available this year summer for $50. Of course, this doesn't include the cost of the beauty products it recommends.
Kohler Verdera Voice Lighted Mirror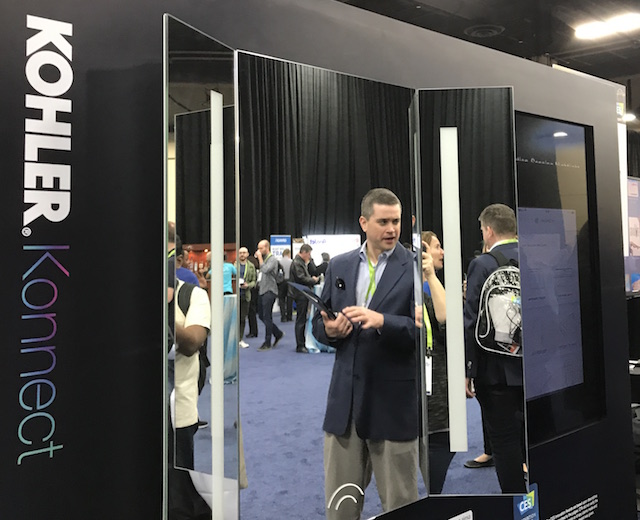 Perhaps a smart mirror appears to be more than we need, but this connected mirror can be operated with voice commands and control other devices. Simply as a mirror, the Kohler Verdera is a fine addition to your bathroom; it ranges from 24" to 40" wide and has built-in lights so you have the perfect lighting to go through your daily skincare. But it's also a smart, connected product, powered by Amazon Alexa. The light hue can be changed to match your office lights so you know your makeup will look good when you get to work. Microphones and speakers let you get the morning traffic report, play your favorite tunes or turn on the lights just by asking. Plus it connects to other Kohler devices through Kohler Konnect, so if you have other connected Kohler products, you can turn on your shower (to the perfect temperature) and more with a simple voice command.
The Verdera Voice Lighted Mirror starts at $798. It will be available in March.
[Image credit: La Roche-Posay, Romy Paris, Neutrogena, Techlicious]