According to the study "Digital Eye Strain: A Comprehensive Review" in the Journal of Ophthalmology & Therapy, poor lighting conditions and screen glare contribute to digital eyestrain in computer users. So why not ensure you always have optimal lighting conditions? That's the promise of BenQ's LaptopBar, a battery-powered device that provides both direct and ambient light for your laptop.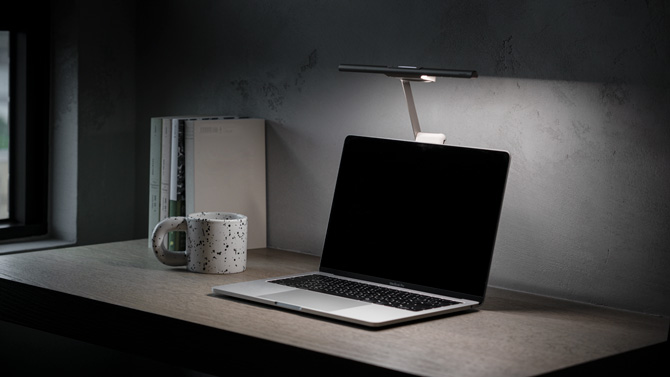 The LaptopBar combines two lights in one: the Main light, which illuminates your keyboard and surrounding work area, and the Ambient light, designed to reduce the contrast between your laptop screen and the surrounding area.
For added flexibility, the LaptopBar features a folding arm, allowing you to adjust the light's height. Fully extended, the LaptopBar provides a wider, more diffuse light than when it's folded.
The LaptopBar boasts simple, built-in controls. You can adjust the color temperature of the light through seven steps, ranging from a cool white light for daytime concentration to a warmer white for late nights. An ambient light sensor automatically adjusts the brightness, and you can turn the light on and off with a wave of your hand.
When fully charged, the LaptopBar operates for 100 minutes at full brightness, extending to 160 minutes at 50% brightness. This feature ensures that you will have access to consistent, high-quality lighting on the go without the need for frequent recharging.
Setting up the LaptopBar is straightforward. It includes a small magnetic patch to attach securely to laptops, causing no damage to your laptop screen or camera. The magnetic mount also facilitates easy repositioning or removal for travel.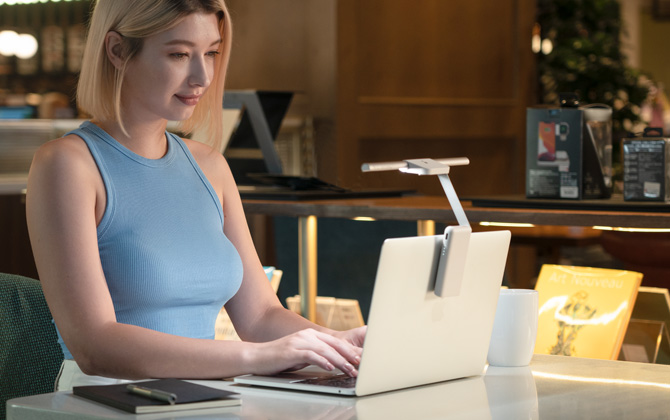 With its advanced lighting technology, impressive battery life, and user-friendly installation, the BenQ LaptopBar aims to enhance your comfort and visibility everywhere. You can purchase it in black or white for $139 (currently on sale for $132) on Amazon and BenQ.com.
[Image credit: BenQ]
For the past 20+ years, Techlicious founder Suzanne Kantra has been exploring and writing about the world's most exciting and important science and technology issues. Prior to Techlicious, Suzanne was the Technology Editor for Martha Stewart Living Omnimedia and the Senior Technology Editor for Popular Science. Suzanne has been featured on CNN, CBS, and NBC.