Amazon is currently running a jaw-dropping deal on the Blink Whole Home Bundle. The bundle, which initially retails for $214.97, is now available for just $101.98, saving buyers a whopping $112.99 (52%). The package includes a Blink Video Doorbell, Blink Outdoor 4 camera, and Blink Mini camera, all equipped with HD video and basic motion detection features.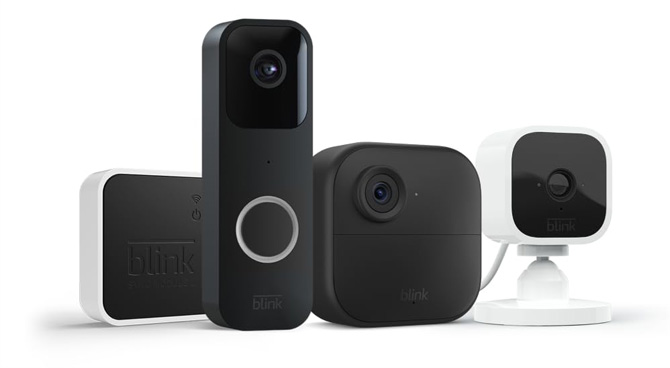 With a stellar average customer rating of 4.4 out of 5 stars from 263,803 ratings and over 1,000 answered questions on Amazon, it's clear that the Blink Whole Home Bundle is a crowd favorite. However, it's not just the users who appreciate it; professional reviewers also laud the affordability and functionality of Blink cameras. For instance, SafeHome.org appreciates the value Blink brings with its affordable 1080p HD resolution cameras, motion alerts, and cloud storage options​.
For those considering this deal, it's important to note that you'll need to pay for a Blink subscription plan if you want access to cloud features, including motion-detection video recording and video storage. Blink offers two subscription plans: Basic and Plus. The Basic Plan costs $3 per month per device or $30 per year, while the Plus Plan is $10 per month for unlimited devices or $100 per year. Both plans provide rolling 60-day unlimited storage for video clips and live-view recordings.
The Blink Whole Home Bundle deal on Amazon is undeniably a steal for anyone looking to beef up their home security without breaking the bank. With the added advantage of professional reviews backing the quality and reliability of Blink products, this deal is one you wouldn't want to miss.

[Image credit: Blink]
For the past 20+ years, Techlicious founder Suzanne Kantra has been exploring and writing about the world's most exciting and important science and technology issues. Prior to Techlicious, Suzanne was the Technology Editor for Martha Stewart Living Omnimedia and the Senior Technology Editor for Popular Science. Suzanne has been featured on CNN, CBS, and NBC.