Remember early last spring when everyone was scoffing at Apple about this thing called an "iPad?" A year later, Apple has sold a reported 14 million iPads, 4.5 million in its first 80 days making it the fasted-adapted gadget ever, as reported by CNBC. And Apple is projected to sell 36 million more iPads this year, according to the Wall Street Journal.
Suddenly everyone wants to be in the Apple-created tablet PC business. Samsung was the first big company to leap on Apple's tablet PC bandwagon with its Galaxy Tab. Since it's debut in mid-October, Samsung has sold more than a million Tabs. And this year at CES, we're seeing more and more large companies are demonstrating their own "iPad killers" at CES.
Here are the most interesting tablets we found at this year's CES. We'll have more detailed reviews when these products become available. (Pricing and launch dates have not been released except as noted)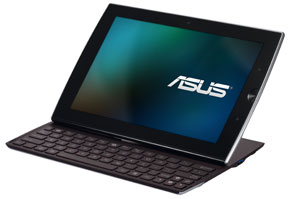 Asus has four innovative new tablets. Of the two traditionally-styled tablets, the 7-inch Eee Pad MeMO runs Android 3.0 and the Eee Slate EP121 is a full Windows 7 Home Premium PC with an Intel Core i5 processor. Stepping out of the usual mold are the Eee Pad Slider, an Android 3.0 device that has a slide-out keyboard, and the Eee Pad Transformer, a 10.1-inch Android 3.0 tablet with an optional docking station that turns it into a full netbook.
Motorola revealed its 10.1-inch Xoom for Verizon, an Android 3.0 device with a 2 MP front-facing camera for video chatting, a 5 MP rear camera, an SD card slot and 4G LTE connectivity. Xoom is expected to go on sale in February.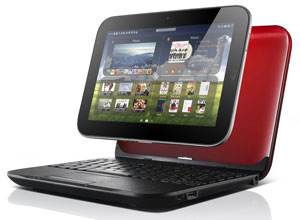 Lenovo was showing its IdeaPad U1 with LePad slate, a unique two-in-one device that runs Android 2.2 in tablet mode and then switches to a complete Windows 7 PC experience once it is attached to the U1 base.
RIM's 7-inch BlackBerry Playbook for Sprint doesn't run the regular Blackberry OS 6 for smartphones, but rather a new OS called QNX designed for tablets. It should still be able to run the library of apps developed for Blackberry, but there's no guarantee. The Playbook is expected to go on sale sometime early this year for less than $500.
Dell's 7-inch Streak 7 will be the first 4G tablet for T-Mobile, running Android 2.2 and dual-core processors for what should be snappy performance.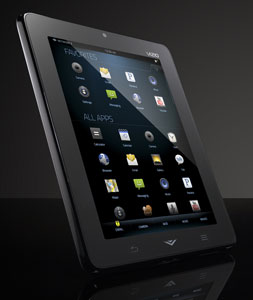 Vizio's 8-inch VIA Tablet, which runs Android, has three speakers for enhanced audio playback and a built-in IR blaster so it can be used as a universal remote control. It's Wi-Fi only, but has GPS built-in.
There were a number of lesser-known brands with some interesting new products and prototypes as well.
eLocity, which currently has a 7-inch tablet available at Best Buy, will have a 10-inch Android 3.0 tablet, the A10, available for pre-order this month. Expect pricing to be on the low end.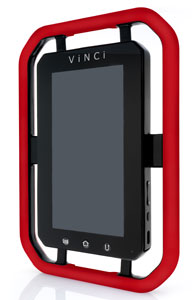 Rullingnet's Vinci Android tablet prototype is designed for the youngest set. Aimed at babies and toddlers, the device is made of non-toxic materials and is meant to be chewed and drooled on. It would come pre-loaded with apps that are built to entertain and educate toddlers.
Finally Audiovox showed a prototype Android tablet built-into a headrest for cars.