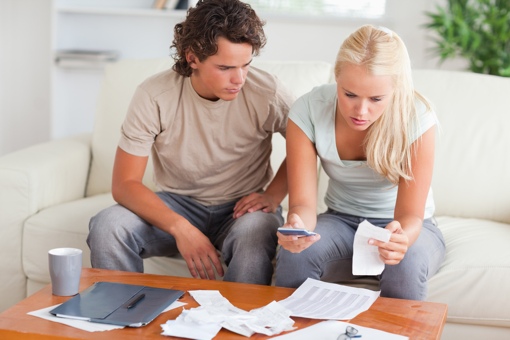 Net Neutrality has been law of the land for less than a month now, but it's already paying nice dividends for American cable consumers. Ars Technica is reporting that both Comcast and Time Warner have been doling out discounts to customers who have complained to the U.S. Federal Communications Commission (FCC) about unfair business practices.
In one instance, Comcast customer Christopher Ferguson complained that he was unable to purchase high-speed Internet service at his home without having to pay for cable TV, too. He says his bill, initially $35 per month, has recently hit $80 per month for the same level of service. When the man had priced out an Internet-only package, the price was somehow higher than Internet and cable combined.
Comcast responded to the complaint a few days after it was filed. Ferguson says the Comcast rep first tried to upsell him on a new combo packages, but eventually offered him a lower rate on Internet-only service. "I would go elsewhere with my business," says Ferguson, "but there is no other broadband company to switch to that provides high-speed service as defined by the FCC."
Time Warner customer Jason Klimek of upstate New York filed a Net Neutrality complaint with the FCC as well. His complaint: Time Warner sells him 50 Mbps service for $69.99 per month. Meanwhile, the company sells 100 Mbps service in Manhattan, where the company faces competition from other providers, for just $44.99. Klimek believes that Time Warner is abusing its position as a monopoly in his town.
Time Warner contacted Klimek, too, to offer him a $5 per month discount on his bill. Klimek accepted the offer on the condition that it doesn't alter his FCC complaint. "This matter is still actively open," says Klimek, "and I respectfully request the FCC pursue the matter."
It's worth noting here that the FCC doesn't investigate each complaint individually. It does, however, keep a running tally on what companies in which locations are generating the most complaints. These businesses can then be targeted with a full investigation, and surely, neither Comcast nor Time Warner wants the government looking in to their billing practices. If either is found to be unjust or unreasonable with regard to pricing on Internet packages, the FCC can now hit them with fines via the new Net Neutrality rules.
If you think your Internet provider is taking advantage of your family or neighborhood, you should consider filing a complaint with the FCC yourself. To do so, visit the FCC's Consumer Help Center and choose the appropriate "File Complaint" button. Not only could it lead to lower rates on your next bill, but it might also encourage the FCC to take further action against these monopolistic giants.
[Couple dealing with bills via Shutterstock]