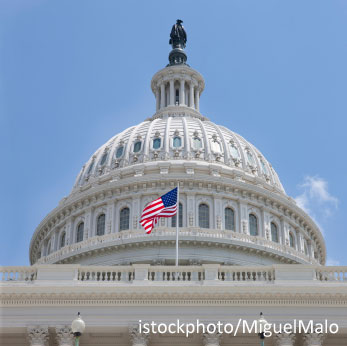 Telecommuting has been increasing in controversy: Major employers Yahoo! and Best Buy recently announced that they would be putting an end to employees working from home this year. But as thousands of tech workers are being sent back to the office, the U.S. House of Representatives is considering extending work-at-home privileges to your congressperson and senators, eliminating the need for our elected representatives to meet in Washington, D.C.
Last week, Rep. Steve Pearce (R-NM) introduced H. Res 137, a bill that would create a "virtual setting to implement hearings, conduct debates, meet, and vote." Effectively, it would move congressional business from the real world to a virtual one.
Congressman Pearce's bill cites post-9/11 security concerns for congressional sessions, the cost of a brick-and-mortar congress, and recent improvements in technology as reasons for its introduction. Beyond this, Pearce believes the bill will make congress more accountable to the public.
"Keeping legislators closer to the people we represent would pull back Washington's curtain and allow constituents to see and feel, first-hand, their government at work," said Pearce, who has described the bill as a "priority."
Not everyone is on board with the change. While cutting down on 3,000 mile commutes would certainly leave more time for work, putting congress online could actually decrease the amount of time congressmen spend working. That's why Yahoo! pulled the plug on its work-from-home program: All Things Digital reported that a look at the company's logs showed that telecommuting employees weren't working often enough. There are also serious concerns that a 14-year-old hacker could potentially bring down an entire house of government.
What do you think of this work-from-home bill? Will a work-at-home congress have more time and be more effective? Or will moving the federal government to a message board create even worse flame wars than the ones lawmakers currently engage in?