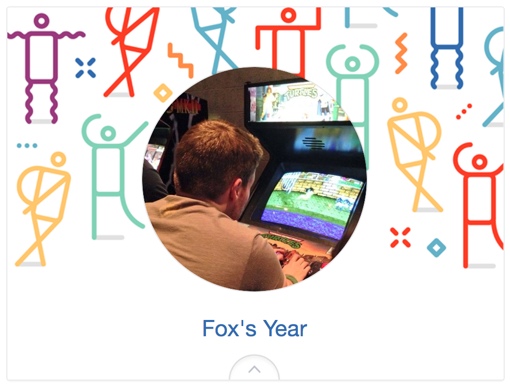 The ball has dropped, the resolutions have all been made and the confetti has been swept. The year 2015 is in full swing. Still, if you're feeling nostalgic for the year that just passed, the Internet's biggest social networks have one last "Year in Review" feature to share – yours.
Facebook members can view and share their own personalized 2014 Year in Review album. It automatically generates based on the 20 photos and status updates that received the most likes and comments throughout the year. The most popular photo is then used as the cover to the album, while the rest of the content is arranged chronologically. In my 2014 Year in Review, for example, there are photos from an amazing birthday party I attended for a friend in Los Angeles, a proclamation that I'd be moving back to the East Coast (and photos from the resulting roadtrip), a couple selfies and some great holiday photos of my parents.
Interestingly enough, Facebook's 2014 Year in Review feature has generated a lot of controversy. Because each person's album is created by a computer algorithm, some people are finding them headlined by painful memories. Several Facebook users were reminded of the untimely deaths of close loved ones, shared by the site with the default message, "It's been a great year, thanks for being a part of it." Another album celebrated the burning of the recipient's apartment building. Facebook has since apologized for any hurt the feature has caused its users.
If you're one of the few who actively use the Google+ social network to post pictures and video, you can get your own personalized Year in Photos movie courtesy of the site. Like the Facebook version, Google+ pulls the most popular pictures and videos from your year. It then stitches them together in a short movie, set to music, which you can share with friends and family if you'd like. You can view your own Google+ Year in Review movie (if one exists for you) by visiting g.co/yearinphotos.
[Image credit: Facebook]