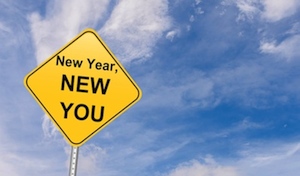 Do you wind up sticking to your New Year's resolutions? It's not easy to do – a lot of us choose major resolutions like getting in shape, getting organized and saving more money. A study by the University of Scranton suggests that only 8% of us are successful in meeting these goals.
Fortunately, these days you have your choice of a number of great smartphone apps that can help keep your resolution on track. They won't do all the work for you, but by picking up some of the load, you're far more likely to meet with success this year. Here's a list of the most popular New Year's resolutions from the University of Scranton, with the apps best suited to help you accomplish each goal.
If you resolved to save more or spend less: Mint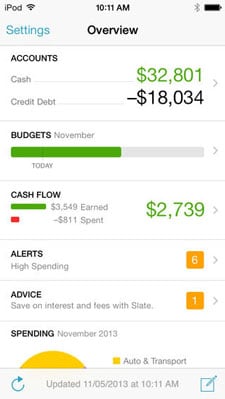 You don't have to know a lot about personal finance to get yours under control with Mint. All you have to do is connect Mint to your financial accounts — don't worry, Mint is verified to be secure by TRUSTe and VeriSign — and then Mint will analyze your spending to help you set a budget, remind you of due dates and suggest ways you can save more.
Mint does all the heavy lifting for you, so meeting your goals may be as easy as paying attention to its easy-to-read reports, charts and reminders. The way Mint visualizes your spending data makes it easy to get a handle on what you're spending, so you can cut back and put more into your savings account each month.
Price: Free on the web, iTunes, and Google Play
If you resolved to get fit: DailyBurn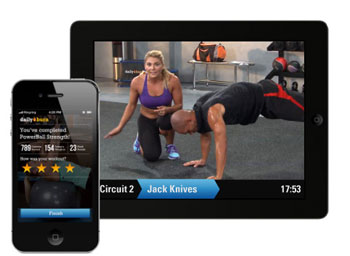 Sure, a gym membership might help you get fit — but making time to get to the gym can be tough, so your get-fit resolution could be abandoned before spring. This year, try a different route with DailyBurn, which offers a wide variety of workout routines in video format available on your computer, iPhone, Android or even a television with Roku, Apple TV or other smart TV devices.
The big benefit of DailyBurn is its variety, with workouts that range from 15 minutes to an hour long covering activities from dance to kettlebell to intense cardio. You'll never be bored. And you never need to spend time hunting for a workout, either; DailyBurn helps you pick the right workout program and then automatically queues up the next video whenever you log in (though you can try something new whenever you want).
Price: Free 30-day trial; $10 per month or $90 per year on the web, at iTunes or Google Play
If you resolved to lose weight: Lose It!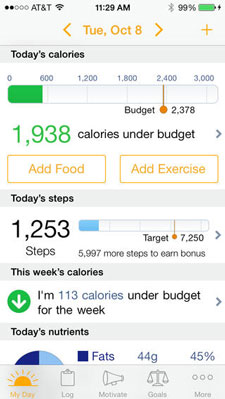 Beyond exercise, one of the big challenges of losing weight is keeping track of your eating habits — so why not make use of the smartphone you already carry with you every day? Lose It! makes it easy to create your customized weight loss plan by helping you set goals, plan a calorie budget and track your progress. Then stay motivated by connecting with friends or join a public weight-loss or wellness challenge.
The app has a food database that makes recording what you've eaten as easy as clicking on item in the database or scanning the barcode on a package. And it works with other workout and fitness apps to track your complete health progress, beyond counting calories.
Price: Free on the web, iTunes, Google Play, or $40 per year (more detailed tracking and information) for a premium membership
If you resolved to quit smoking: QuitNow!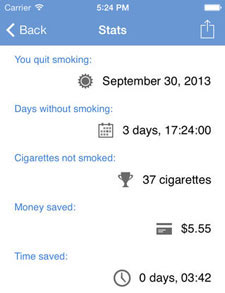 If you've finally decided it's time to quit smoking, congratulations! But when it comes to quitting and staying away from cigarettes, you may want a helping hand in the form of QuitNow!.
The app will keep track of the time since your last cigarette, the number of cigarettes you've avoided, the money you've saved and the time you've saved on smoke breaks since giving up your smoking habit. As you progress, QuitNow! lets you know the health benefits you're getting by cutting smoking out of your life. And you can share your progress with friends or chat with other quitters.
Price: Free at iTunes, Google Play; or $5 (no ads, more health information) at iTunes or $6 at Google Play
If you resolved to get organized: Google Now

Researching all the information you need for your day can be a monumental task. Thankfully, though, Google Now (found in the Google app on iOS) makes getting your family organized simple. It pulls reminders and automatically creates appointments for you by scouring your Gmail account and monitoring compatible apps. And that's not all – the app also offers local weather, task reminders, one-touch GPS directions for the destinations you visit most, traffic alerts, shipment tracking for online orders, sports scores and TV show reminders for programs you've searched for on Google.
The only catch is that to use Google Now, you'll need to surrender some privacy and give the company access to an awful lot of your personal data. It may not get you completely organized, but it'll give you a huge head start on your goal. Give it a few days before you judge whether or not it's worth your time, as the app only gets better and smarter with time.
Price: Free on iTunes and Google Play
If you resolved to learn something exciting: YouTube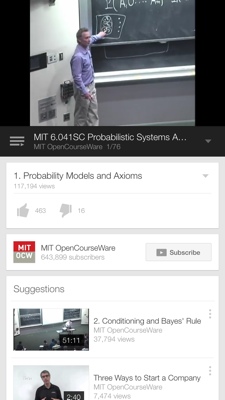 Looking to expand your mind in 2015? Our favorite app to help learn a new skill or information is YouTube. Personally, I've used the streaming video app to learn how to fix minor issues with my car, make home repairs and unlock secrets in my favorite video games. It's especially perfect if you're the type who learns by watching others do.
If you're looking for a place to start on YouTube, you might want to check out these 10 amazing videos that will change the way you think. Then, consider taking a free video course from some of the country's top universities. With over 100 hours of new video being uploaded to YouTube every minute, you're sure to learn something – if only you're willing to look.
Price: Free on iTunes and Google Play
If you made multiple resolutions: Lift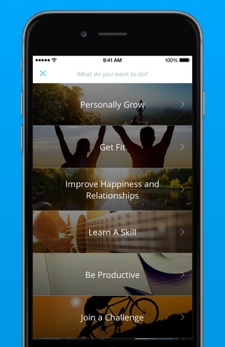 If you're the type to make multiple New Year's resolutions, you might want to check out the Lift app. It offers your choice of community-based and one-on-one coaching on any number of major life goals, from getting fit to improving relationships. The app also collects data for you, so you can track your progress.
Downloading the app and talking with those in the Lift community is free. If you're looking on personalized help from one of the app's 700 experts, it'll cost a relatively modest $14.99 per month. That does sound pricey for an app, but when compared to the cost of hiring your own financial advisor or personal trainer, it seems like a cost-effective alternative.
Price: Free on the web, iTunes and Google Play, or $14.99 per month with in-app coaching.
Here's to a happy new year — with all of our yearly resolutions kept!
[Image credits: New Year, New You! via Shutterstock, apps: Mint, DailyBurn, Lose It!, QuitNow!, Google Now, YouTube, Lift]