Wearable heart rate monitors are nothing new, but Fitbit's updated Alta HR packs a lot of tracking features into a tiny package. The original Alta was already quite svelte: it was one of the smallest fitness trackers to include a display so you could see fitness stats and smartphone notifications on your wrist. The new Alta HR does everything the original did, but adds a heart rate monitor and two more days of battery life, all in the same size gadget. That's pretty impressive.
The Alta HR features:
Continuous heart rate monitoring
Activity tracking, including steps, miles, calories burned, sleep and automatic exercise recognition
Silent alarms
Reminders to move if you've been sitting still for an hour
Smartphone notifications, including call, text and calendar alerts when paired with your phone
An OLED display that you tap to cycle through screens
7-day battery life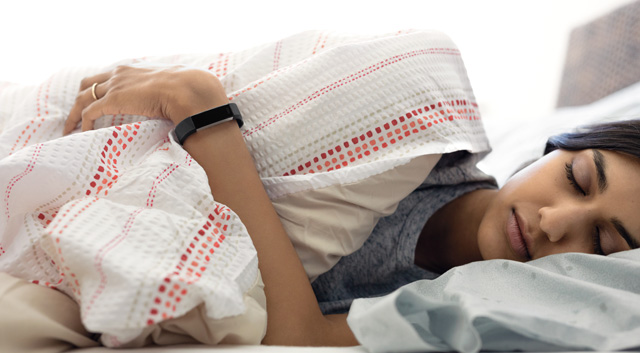 And coming soon to the Alta HR and other Fitbit trackers with heart rate monitors is improved sleep tracking with the sleep stages feature. This will use your heart rate to determine whether you're in REM sleep, light sleep, or deep sleep to give you a clearer picture of how you're sleeping each night. This feature will roll out with a software update in early April.
None of the features are new or revolutionary, but you won't find a fitness tracker this small with similar features — the Alta HR is the slimmest tracker on the market that includes a heart rate monitor. And while this $150 gadget is pricier than budget fitness trackers, it's a fairly modest price for a tracker with a heart rate monitor.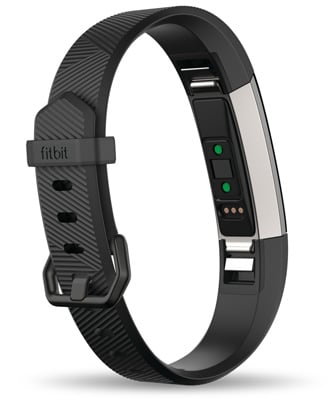 Beyond the features, the Alta HR wins points for looks. It's slim size makes it look more like a bracelet than a fitness tracker or smartwatch, and interchangeable bands let you customize your look. The Alta comes with a basic sports band made of a durable, water resistant elastomer material and comes in black, blue gray, fuchsia and coral colors. However, you can also upgrade to a leather band ($60) in lavender, indigo or brown, or a glossy metal bangle with a stainless steel ($100) or with 22k gold plating ($130) finish. While Misfit fitness trackers offer more style selections — particularly if you prefer to wear your tracker as a pendant — the Alta HR offers excellent options for a tracker with this many features.
You can pre-order the Alta HR today for $149.95 (with free shipping). The Alta HR will ship in early April, around the time Fitbit's new sleep tracking features arrive, so you'll get both in one handy package.
[Image credit: Fitbit]