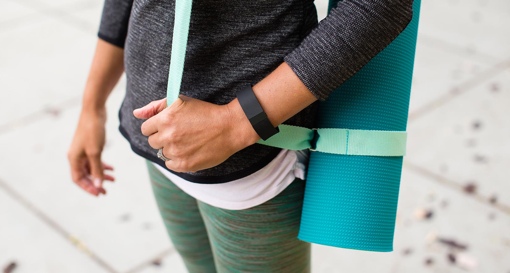 Earlier this year, we reported that owners of the Fitbit Force activity tracking wristband were experiencing skin allergies and irritation. We never quite nailed down the exact cause of the issue – some blamed the nickel in the device; others blamed trapped moisture. Still, Fitbit did its customers right by offering full refunds to those affected. Problem solved, right?
Well, not quite. It turns out that a number of folks who are wearing the company's latest wrist-worn device, the Fitbit Charge, are experiencing skin problems as well. This time, however, Fitbit claims its construction isn't to blame – the hygiene habits of the device owners are.
Fitbit CEO and co-founder James Park explains in a public statement. "It's important to know that Fitbit's top priority in developing its new products was to eliminate the issues we had with Force. While Force's housing and band were held together with adhesive, which was determined to be the cause of nearly all allergic reactions, Charge's housing and band are held together with screws, completely eliminating the potential for any adhesive to contact the skin. We have conducted extensive testing with laboratories and consulted with top dermatologists to develop stringent standards so that users can safely wear and enjoy Charge, and we have worked to ensure that Charge meets those stringent standards."
"The reported cases represent just a few of the over hundred thousand sold and they differ greatly from what we saw with Force," he added.
The company has four recommendations for avoiding skin irritation with the Fitbit Charge: "Keep it clean, keep it dry, keep it loose and give your wrist a break." If you experience a reaction to the band anyway, take a break from wearing it until the issue clears up – usually in hours or days. And personally, I'd recommend wiping the device down, washing your arm with soap and thoroughly drying both after a sweaty workout.
The Fitbit Charge is currently available for $129.99 on Amazon.com. For more affordable options, check out our picks for the 5 best fitness trackers available for $50 or less.