This self-proclaimed hotel snob wants to be wowed. From the time I walk through a hotel's revolving door, I want to be swept off my feet. But in a day where technology gives us constant (and immediate) gratification in all aspects of our lives, a smiling doorman, a welcome cocktail and a fancy lobby just doesn't hold the same wow factor that it did years ago.
I want to be spoiled by cutting edge technology. I want my entire hotel stay to be something of the future. Something that wows me. After all, I surround myself with technology because it makes my life easier and frankly, more interesting. So I set out to find not the fanciest or funkiest hotels, but the hotels that make me feel a little bit spoiled in a techy sort of way.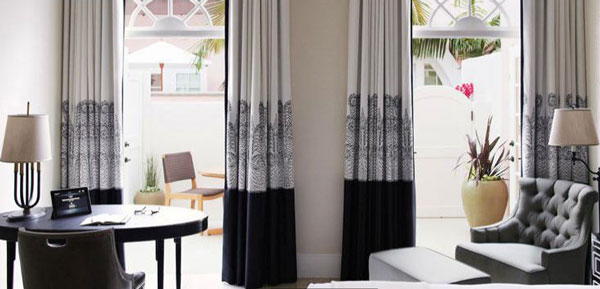 Hotel Bel-Air, Los Angeles: This redesigned and newly opened iconic hotel made Conde Nast's Hot List for 2012 and comes with high tech amenities, including media hubs, Voiceover IP phones and iPads in every room (shown here). But this hotel wows me for one reason: heated limestone floors in the bathrooms. Spectacular.
The Plaza, New York City: The iPad has become increasingly common in both hotels and restaurants, but The Plaza does a particularly fine job capitalizing on its utilitarian use. Each room is equipped with a customized iPad, so guests can control the room ambiance, access concierge services, order room service and plan activities while visiting the Big Apple.
Nine Zero Hotel, Boston: What makes this Kimpton hotel so high tech is its use of "Iris Identification Technology," which adds a layer of security for guests who stay in their Cloud Nine Suite. Basically, this futuristic device allows guests to enter their room simply by looking into a little camera that quickly scans the eye. Completely cool or totally creepy? You decide.
The Cosmopolitan, Las Vegas: This hotel integrates the experience of technology throughout your entire stay, but the biggest wow factor is its use of digital art. This hotel pushes traditional boundaries with what they describe as "provocative content that sits at the intersection of art and technology." With sexy new media installations by LED artist Leo Villareal and rotating video art displays, The Cosmopolitan succeeds in high tech sensory overload.
Nordic Choice Hotels: Imagine using your smartphone to bypass the front desk all together. After a successful pilot program at Clarion Hotel Stockholm that tested using smartphones to check-in, check-out and unlock the hotel door, the hotel conglomerate will roll the solution out at select Comfort Hotels.