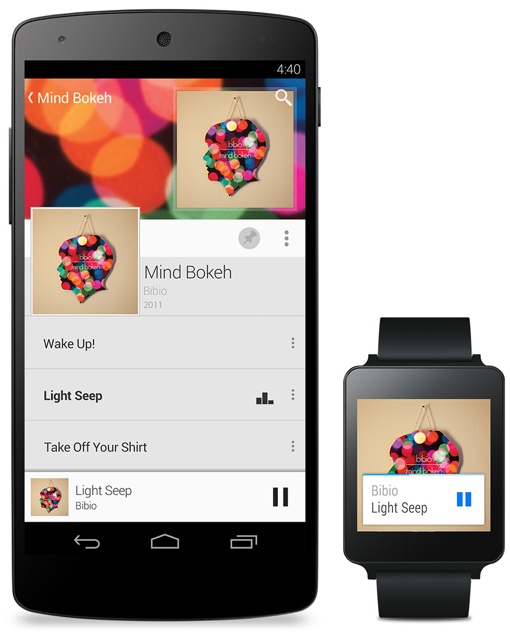 After teasing Android Gear through a March developer's preview, Google's smartwatch operating system is finally ready for primetime. Today, at the Google I/O developers conference, the company officially introduced Android Gear smartwatch operating system to the public, showing off a ton of killer features of its wrist-mounted computing device.
Android Gear is designed to reduce the amount of times you look at your smartphone during the day, putting key information from it directly on your wrist. It features Google Now-style notifications like weather and traffic updates, text and voice messaging and reminders. Fitness fanatics will love the activity-monitoring features like step counting; some devices will support heart rate monitoring as well. You can control music via the watch. And, of course, Android Gear recognizes "OK Google" voice search, allowing you to interact with your watch without even having to touch it.
Of course, most of those features are standard smartwatch fare. But Android Gear can do some surprisingly complex stuff you probably wouldn't expect. Dave Singleton, director of engineering for Android, used his smartwatch to order a pizza via the Eat 24 app while on stage. You can request a car using Gear's Lyft rideshare app, and even show QR boarding passes using your watch, letting you get on an airplane without fumbling with paper documents or your smartphone.
Android Gear will be initially available on the LG G Watch, the Samsung Gear Live, and the Moto 360 smartwatch. The first two will be available to order today at the Google Play Store; Moto 360 will go on sale later this summer.
More details on Android Gear are available at android.com/wear. For more Google I/O coverage, check out Android TV, a set-top box also announced at today's developer's conference.