The next generation of Android phones is here: Google's new budget-friendly Pixel 3a and 3a XL smartphones will be available starting tomorrow, May 8. Starting at $399 (or $479 for the larger XL model), these new Pixels are surprisingly affordable. The typical flagship phone — including Google's Pixel 3 — tends to start at $800, which makes a $400 phone seem like something off the bargain rack.
The Pixel 3a doesn't have all of the features of the pricy Pixel 3, but it probably has all of the features you care about. The big difference between these to phones is that the cheaper models have a slower processor and lack the Pixel Visual Core, which improves graphics performance. That means the 3a won't be quite as quick, particularly if you use your phone to play games, but the average Android user may not even notice the difference. They also have a little less storage space (starting at 64GB) and don't have some of the advanced camera features on the Pixel 3.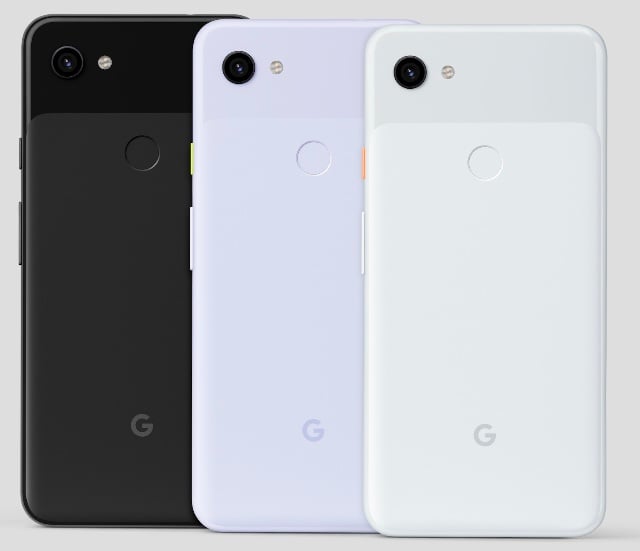 More important are the features the phones share. The Pixel 3a has a 5.6" OLED screen at 441 ppi and the Pixel 3 XL has a 6" OLED display at 402 ppi — very similar to the Pixel 3 and other high-end phones. Battery life should also be similar or better, as the 3a line has slightly larger batteries: 3000 mAh for the 3a and 3700 mAh for the 3a XL. The camera setup includes the same 12.2MP dual-pixel rear camera and 8MP front-facing camera, though it's missing the front-facing wide-angle camera. However, it still has Night Sight and Portrait mode, making for some really stunning photos. It's another case where we doubt you'll miss the more expensive features of the phone.
And for audiophiles, the Pixel 3a has a 3.5mm audio jack — something that the Pixel 3 and many other flagship phones don't have.
They still aren't the cheapest Android phones you can find — there are a lot of excellent Android phones available for $250 or less — but it's a great price for a phone with flagship-quality features. The Pixel 3a will be available on all carriers, and you can order it right now.
Image credits: Google