Facebook has been in hot water lately for privacy problems, but now it's Google's turn. The search giant tracks a lot of personal data, including your physical location — which it may be monitoring 24/7. Google uses your location information to provide you with more relevant search results based on your location, or tell you how busy a business is at any given time based on the location data collected from all of its users. These are convenient features, to be sure, but do you really want Google keeping a constant log of your location in order to get them?
For a lot of people, the answer is no. But even if you turn off Location History for your Google account, that doesn't stop Google from tracking your location entirely. A lot of Google apps — like search and Maps — save your location data when you use them. Though it isn't obvious, your Location History settings only control some of your location history. That's a big problem for privacy-minded people who use any Google services: whether you're on Android, iPhone, or another device, Google probably knows where you are.
But you can turn off all of Google's tracking (and delete any location data it has saved) if you know where to look.
Start by disabling tracking on your Google account:
Go to your My Activity page on Google
Click the menu in the upper right
Select "Activity controls"
Toggle the Web & App Activity slider off
Toggle the Location History slider off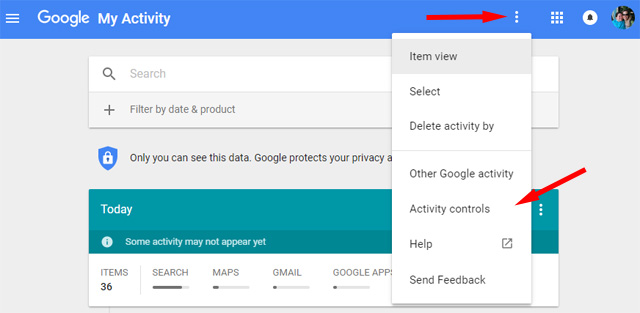 When you change any settings on this page, a dialog box will pop up to confirm. The wording is a little confusing, asking if you want to "pause" these features, but pausing them really does mean turning them off. You have to click "pause" twice to confirm and save your new settings.
Changing your preferences on the web should turn off tracking… but it doesn't hurt to set specific permission on your devices, too. (Plus it's a good idea to review your privacy settings regularly.) On both Android and iOS, you'll want to lock down location services for specific Google apps and avoid logging on to Google accounts with your web browser.
On iOS:
Go to Settings > Privacy > Location Services and select Google Maps. Select "While Using the App" and it will only have access to your location when you're actively using it. While Google Maps is the biggest culprit here, repeat the process for any other apps you want to lock down.
If you're worried about Google tracking you when you're logged on with Safari, go to Settings > Privacy > Location Services > Safari Websites and selecting "Never." This will, however, prevent any websites from seeing your location which may break sites that need that information.
If you want to turn off all location tracking, go to Settings > Privacy > Location Services and toggle them off. This will make some apps — like weather and maps — less useful, but that may be a small price to pay for privacy.
On Android, you can turn location services off for specific apps — no "while using" option here — or turn location services off entirely. Here's how to do it:
Open the Settings app
Click "Security & Location"
Click on "Privacy"
Click on "Location"
Toggle off any apps you don't want to have access to your location, though you can't disable location information for Google Play Services, which may provide location data to other apps.
You can also toggle off location services entirely if you don't want any apps to see your location data.
Finally, you want to delete any location data Google has already collected. To do this, you'll want to go back to the My Activity page on Google. From here, you'll see all of your activity. To narrow it down to location information:
Click "Other Google activity" in the left-hand menu
Click "Visit Timeline"
Click the trash icon in the lower left to delete everything. Google will warn you that this may break some services, but confirm the change anyway.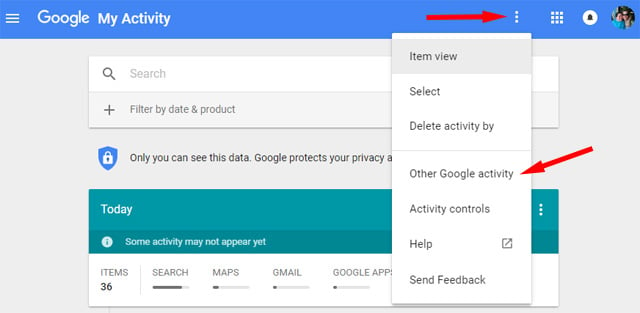 Now all of your data is gone, and as long as you've disabled tracking, Google won't be keeping tabs on you anymore.
[Image center: Map on phone via BigStockPhoto]