If you're a fan of filming, watching or participating in extreme sports, your experience doing so just became a little more live today. GoPro announced a partnership with live streaming app Periscope that will let the action camera's users show off their skills in real time over the Internet.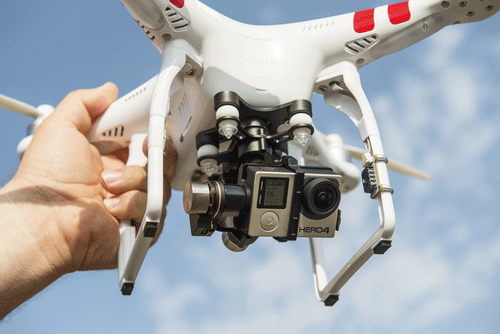 The Periscope app, which is owned by Twitter and was named one of Apple's Top Apps of 2015, will now recognize when a GoPro HERO4 Black ($429.00 on Amazon) or a GoPro HERO4 Silver ($337.98 on Amazon) is connected to an iPhone, and gives users the option to broadcast a stream directly from their GoPro. Just turn on the GoPro's Wi-Fi, connect your iPhone to the GoPro network, then open Periscope. Hit record and you're good to go. And, if you choose to share your broadcast on Twitter, your followers can watch the live video right from within Twitter.
You can switch back and forth between streaming from your iPhone camera or the GoPro at any time, and any GoPro video you take will still be recorded to the camera's SD card. Even better, there's a new lock at the top of the screen that lets you continue recording and streaming from your GoPro, even if you put your iPhone in your pocket. Unfortunately, there's no word on when Periscope users with an Android will be able to use the feature, and anyone who has an older GoPro or one of the Hero+ touchscreen GoPros is out of luck.
GoPro made a name for itself as one of the first smartphone-connected action cams, and bikers, skaters, skiers and, really, anyone who wants to let viewers in on the action have flocked to the device. Drone users have also taken to the camera, so this new live streaming feature will bring all of the action up a notch.
At the X Games that begin this week in Aspen, Colorado, Periscope and GoPro will demonstrate the new feature by live streaming the extreme sports competition with drones.
The announcement comes a few weeks after Periscope became more integrated into Twitter, allowing the app's users to stream straight to their followers' timelines. It will be interesting to see what the Twitter/Periscope partnership brings about next, but this development shows that there's a lot more to live streaming than meets the eye.
[GoPro Drone via Shutterstock]