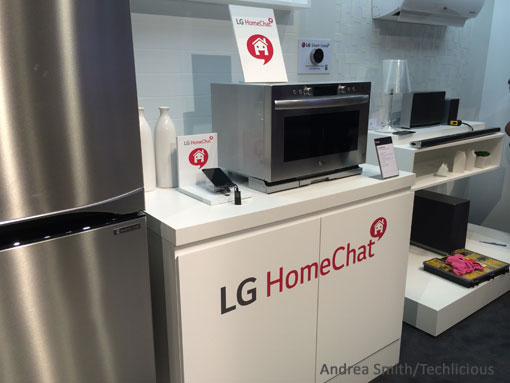 We first saw LG's HomeChat system at CES in January 2014, when an LG exec told me I'd soon be sending text messages to my refrigerator. That hasn't quite come to pass yet, but at the IFA tech show in Berlin, Germany, LG presented more advances in its quest for a unified smart home, starting with kitchen appliances.
HomeChat is designed to enable a smart home ecosystem by allowing you to communicate directly with your appliances via your smartphone. You'll be able to tell your robotic vacuum when to start or stop cleaning, ask your fridge if you need milk or get a text that your wash is done and needs to be moved to the dryer.
We got some hands-on time with the new CordZero cordless vacuum cleaners, LG's LED-lit, frost-free refrigerators and some energy-efficient dishwashers. Check out the videos for more from the show floor in Berlin.