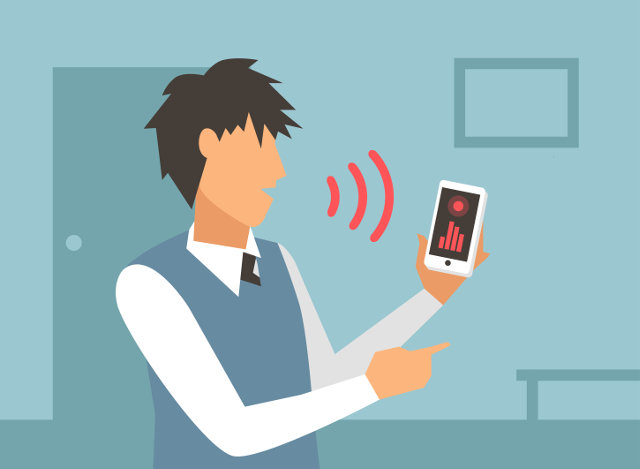 What smart virtual assistant is more intelligent than Apple's Siri, Google Now and Microsoft's Cortana? A new contender on the scene from SoundHound, simply named Hound.
Hound works just like the voice-powered virtual helpers from Microsoft, Google and Apple. You can engage in a Q&A with it and make it do your bidding through spoken commands. But Hound races ahead of the pack in performance, working faster and offering better capabilities than the big three.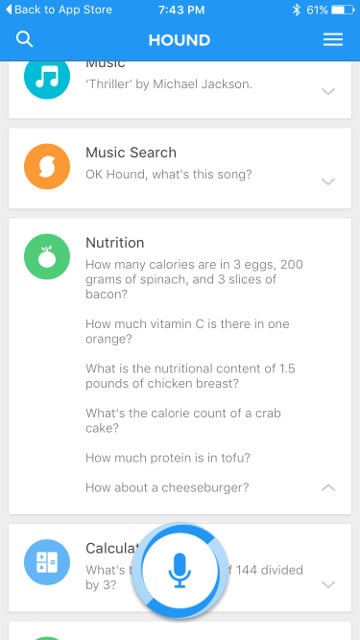 Hound is smart enough to process complex questions. You can bark out a string of related questions such as "How many calories are in three eggs, 200 grams of spinach and three slices of bacon?" Hound will fetch the answers just a few moments later.
Hound also listens for follow-up queries and answers within context. So when you can ask Hound about the nearest Italian restaurant with free Wi-Fi, you can then instruct Hound to skip those that serve only pizza. Ask "What hotels in Seattle are available this weekend that cost less than $300?" Then ask Hound to list the cheapest rates first and then ask it to further narrow the list to those with at least three stars that are also pet-friendly.
Hound can even obtain Uber fare estimates and book a ride without your ever needing to open the Uber app. Ask Hound to translate a sentence in Spanish, and it does so nearly as quickly as you can speak it.
Most virtual assistants first convert your speech to text and then try to understand it. According to SoundHound CEO Keyvan Mohajer, Hound uses a more direct approach in processing speech, using a unique methodology based on natural language processing. Hound foregoes the text conversion step and, instead, processes spoken speech as spoken speech.
Despite being a work in progress, Hound's impressive speed and functionality make it a formidable alternative to the big three. Try out Hound for yourself. It's available free for both Android and iOS.
[Image credit: Voice control vector illustration via Shutterstock ]