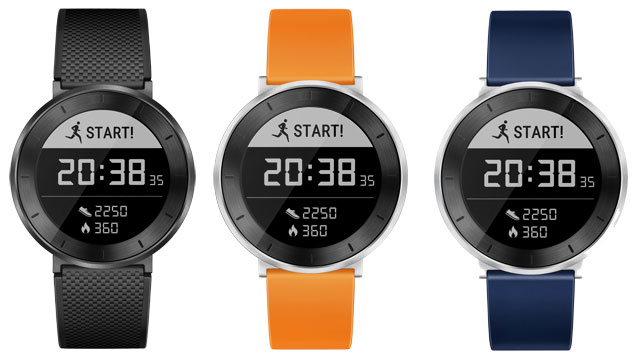 Smartwatches offer appealing features that make it easy to keep tabs on your daily schedule (with smartphone notifications) and your health (with fitness tracking), but they remain pricey. Most smartwatches run from $200 to $300, a hefty sum for a gadget that's primarily a convenience. But the new Huawei Fit gives you the features you want at a budget-friendly price of $129.99, putting it more in line with high-end fitness trackers than smartwatches.
Though it offers basic smartwatch functions like alerts for calls and messages, as its name implies, the Fit focuses on fitness. The Fit has the basic features you'd expect in a fitness tracker, including the ability to automatically track steps, distance, calories burned, sleep and various types of exercise (though it only automatically tracks walking and running).
The Fit also includes a heart rate monitor, which helps you level up your workout by showing when you're really pushing yourself. The Fit automatically monitors your heart rate while you're exercising. You can also check manually at any time, or monitor all day long for an in-depth look at your heart activity. Heart rate monitors are typically seen on fitness trackers or fitness-friendly smartwatches in the $150 range and up, and it's great to see one at this lower price point.
The Fit also gives you insight into your heart rate numbers. It tracks five heart rate "zones" including warm-up, fat-burning, aerobic endurance, anaerobic endurance and maximum effort. Using your fitness data and FirstBeat heart rate analytics, the Fit helps you step up your running program by designing running plans based on your stamina and goals and giving real-time guidance during your run. As expected from a fitness tracker, a companion app keeps track of all of this data. It also offers health assessments once it's collected enough data — and considering how easily fitness trackers can overwhelm us with numbers, it's good to get some context for what those numbers mean.
The Fit's LCD touchscreen (another feature you'll be hard pressed to find at this price) is visible in bright light and backlit for visibility in dim light. Battery life lasts up to six days, a good run for a smartwatch, but it drains more quickly if you use continuous heart monitoring. Be prepared to charge every couple of days if you're keeping a close eye on your heart rate.
The Fit's simple aluminum body comes in Moonlight Silver or Titanium Grey and is molded from a single component to provide IP68-level water resistance. A 18mm- or 20mm-strap is standard, so you can change your look by swapping it for any watch strap in the right size. The watch face can be swapped, too, though only between preset styles — less customization than high-end smartwatches offer but average for something in this price range.
The Fit is available for $129.99 on Amazon.
[Image credit: Huawei]