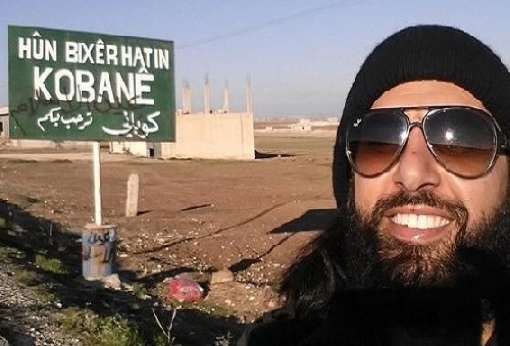 If you're a regular Techlicious reader, then you likely know that your social media use can betray important personal information about yourself, including your physical location. ISIS terrorists, however, have yet to learn that lesson.
According to a report on Defense Tech, the U.S. Air Force recently launched a successful air strike against an ISIS headquarters building after a terrorist posted a selfie of himself near the building on social media.
Air Force General Hawk Carlisle, head of Air Combat Command, explains how the mission was made possible. "The guys that were working down out of Hurlburt, they're combing through social media and they see some moron standing at this command. And in some social media, open forum, bragging about the command and control capabilities for Daesh, ISIL. And these guys go: 'We got an in.' So they do some work, long story short, about 22 hours later through that very building, three [Joint Direct Attack Munitions] take that entire building out."
"It was a post on social media to bombs on target in less than 24 hours," Carlisle added. "Incredible work when you think about."
It's not exactly clear how the terrorist's exact location was determined, though U.S. military officials may have found him by identifying the road sign and building he posed in front of. It's also possible the location was betrayed by the photo's metadata (Remember how you can "tag your location" in photos? Not a good idea if you're a bombing target.) or because the social media post had location sharing enabled. That's something to keep in mind the next time you post—it's a lot easier to track you down based on your photos than you likely think it is.
UPDATE 6/10/15: The photo above which was referenced in many media sources as the image used to identify the target appears to be a completely unrelated image. Techlicious has determined that It is, instead, a selfie of one Abu Ahmed originally posted on the Twitter feed of journalist David Thomson in January of 2015.