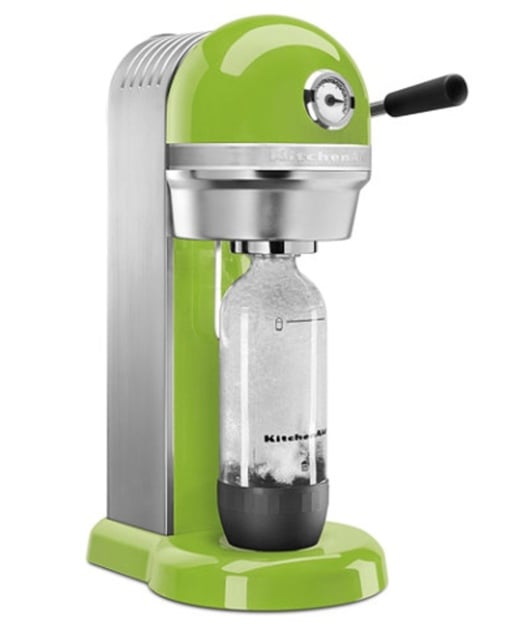 SodaStream has teamed up with appliance giant KitchenAid to create a new line of high-end carbonation machines designed to resemble the latter's iconic, colorful stand mixers.
The new KitchenAid Sparkling Beverage Makers use the same standard CO2 cartridges as regular SodaStream models to add fizz to custom soda mixes, water and other drinks of your choice. The low-energy device uses 3 AAA batteries for operation, so it doesn't need to keep it tethered to a kitchen wall outlet.
Because you control the ingredients that go into SodaStream drinks, they tend to be less expensive and far healthier than bottles of Coke from the supermarket. They also tend to taste better, too – there are a wealth of amazing custom drink recipes available online on Pinterest and the Food Network website.
KitchenAid's Sparkling Beverage Maker comes in your choice of 8 designer colors: onyx black, green apple, tangerine, aqua sky, empire red, white, contour silver and cobalt blue. The machine is currently available at Bed Bath and Beyond for $199.99.