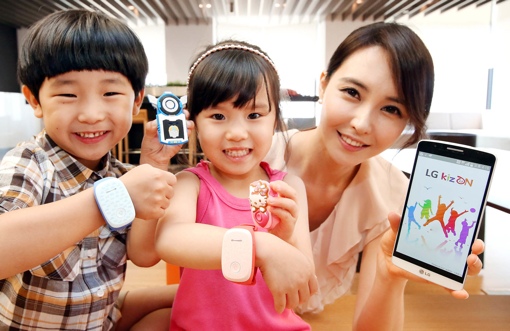 Want to keep in touch with a child who's too young for his or her own phone? Meet the LG KizON, a fun, wearable 3G/Wi-Fi communications device for pre-school and primary school kids.
KizON provides real-time GPS tracking, allowing you to keep tabs on your child's location throughout the day. Your child will be able to contact you (or any number you choose, configured via a smartphone app) with a press of the One Step Direct Call button. You can call your child too, of course. If they don't answer your call within 10 seconds, the KizON will automatically activate its mic, allowing you to listen in to their surroundings.
Another nice feature: The KizON has a 36-hour battery, ensuring your child will keep contact even as the battery ages. If the battery does fall below 25 percent, the device will send an alert to your smartphone to remind you to charge it.
The LG KizON is launching this week in South Korea in a wide range of colors and designs featuring popular kids' characters like Hello Kitty. The device is slated to arrive in North America "in the third quarter of this year." Local pricing and availability have yet to be announced.