We're always excited to see how L'Oréal will merge tech and beauty at CES, impressing us in the past with innovations like Perso, which created custom lipstick shades and last year's ColorSonic device for at-home hair coloring. At CES 2023, L'Oréal is using AR technology and its beauty know-how to help those of us who struggle with creating the perfect eyebrow shape with an at-home device called Brow Magic.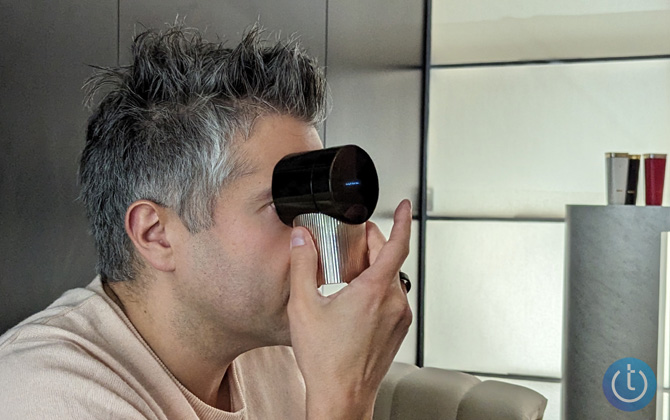 As someone who struggles with this very issue, having spent hundreds of dollars on waxing and eyebrow threading and trying out different shades of eyebrow pencil and shadow, I'm eager to try this out. Too often, I've come back from the salon with a shape I really like, only to discover I have no idea how to replicate it at home. No amount of YouTube tutorials has made me any more skilled at application. And while microblading results last for months, it's quite expensive, and if you're not happy with the results, there's not a whole lot you can do.
L'Oréal Brow Magic is a small cartridge-based electronic makeup applicator that delivers microblading, micro-shading, or filler effects, taking the guesswork out of creating a flattering brow shape. It's used right at home; no trip to the salon or spa is necessary.
To use Brow Magic, you use the device's app to scan your face – in particular, your nose, cheekbone, and eye placement. Then, the app recommends a brow shape. You can accept it or change the shape and shading. Once you pick your brow shape, you hold the Brow Magic device over one brow, and it will start printing where it detects the first pigmented brow hair. It prints as you swipe slowly across your brow. You then repeat for the second brow. The color sets in about 20 minutes.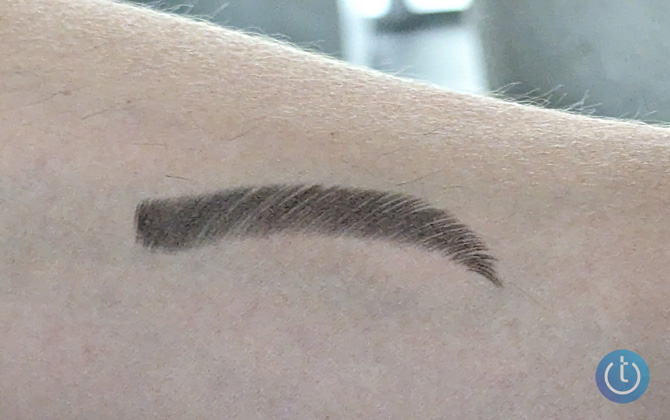 Brow Magic is temporary, like your regular makeup, so if you try a certain shape and don't love it, you can try something else the next time. It's easy to remove the color with an eye makeup remover.
L'Oreal hasn't finalized the beauty brand for launch, but the company says you'll be able to try on the color before buying the device and first cartridge. Cartridges cost will be in line with a high-end brow pencil, and the device will cost 'less than a microblading session." Cartridges are expected to last for three to six months, depending on use.
L'Oréal has done a great job with custom recommendations in the past, so I'm hopeful they'll help me find my "forever brow" with Brow Magic.
[Image credit: Andrea Smith/Techlicious]
Andrea Smith is an award-winning technology broadcast journalist, reporter, and producer. Andrea was the Technology Producer and an on-air Technology contributor at ABC News for over two decades before becoming the Lifestyle Channel Editor at Mashable, where she explored the ways in which real people, not just geeks, began using technology in their everyday lives.