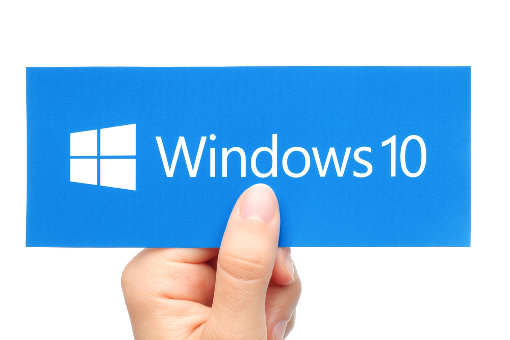 If you're still on the fence about upgrading to Windows 10, Microsoft's Black Friday deals might push you to make the switch. From Nov. 20 to Nov. 29, thousands of movies, music tracks, games and apps from the Windows Store will be available for just 10 cents each — but only if you access the Store from a Windows 10 device.
Featured movie titles include "Jurassic World," "Terminator Genisys" and "The Hunger Games: Mockingjay Part 1." The listed movies are for rent, so plan to watch them soon after renting each one for just 10 cents.
As for music, there's Justin Bieber's "What Do You Mean," John Legend's "All of Me" and Pitbull's "Timber." Featured games and apps include Angry Birds Star Wars, Mahjong Secrets HD, Toca Kitchen, KVADPhoto+ Pro, Back to the Drawing Board and Unzip.
The deals posted on the Windows Store change daily, encouraging you to visit the Store every day within the 10-day promo period.
The dime-priced promo is a triple celebration Microsoft is calling "10 days of 10-cent deals on Windows 10." To participate, you need a Windows 10 device to access the discounted goods from the Windows Store; otherwise, you'll get a browser message encouraging you to upgrade to Windows 10.
Microsoft has made upgrading to Windows 10 simple; you can even upgrade for free. The number of users running Windows 10 has already reached over 110 million this year.
In other Microsoft promotions, both online and physical Microsoft stores will offer selected Xbox One bundles starting at $299 from Nov. 26 to Nov. 30. Microsoft will shave $50 off the retail prices of the following Xbox One holiday bundles:
Xbox One Limited Edition Halo 5: Guardians Bundle
Xbox One Elite Bundle
Xbox One 1TB Holiday Bundle
Xbox One Gears of War: Ultimate Edition Bundle
Xbox One Fallout 4 Bundle
Xbox One The LEGO Movie Videogame Bundle
Xbox One Rise of the Tomb Raider Bundle
Xbox One FIFA 16 1TB Bundle
Xbox One Special Edition Gears of War Bundle
Xbox One with Kinect Bundle
Xbox One Limited Edition Forza Motorsport 6 Console
Xbox One Madden NFL 16 Bundle
Over 150 game titles for the Xbox One and Xbox 360 are also being offered at a 40 to 60 percent discount. Microsoft has enabled backward compatibility on the Xbox One, and some Xbox 360 games will run on the newer console. You can also get a month-long Xbox Live Gold trial subscription for $1.
[Image credit: rvlsoft / Shutterstock, woman watching movie on laptop via Shutterstock]