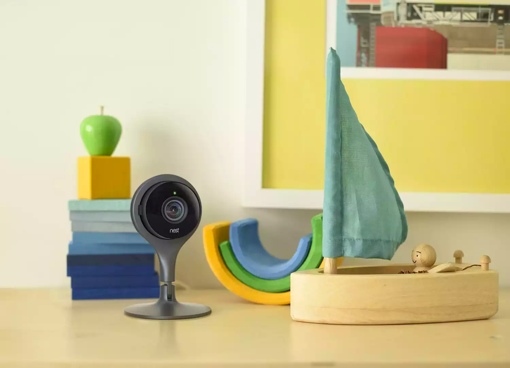 A pretty big announcement from Google-backed smart home pioneer Nest today: The company is refreshing most its product line and offering new features for existing devices. Specifically, Nest is introducing a 1080p Nest Cam that offers some pretty nice home security benefits, an updated Nest Protect smart smoke protector with in-app silencing, new Nest Learning Thermostat features and a uniting Nest 5.0 app upgrade that brings these products together. Here's everything you, as a current or future Nest customer, need to know.
Nest 5.0 App
You may have noticed an update to the Nest smartphone app already – the company just launched version 5.0 earlier today. It brings the operations of all your Nest products into one app, including the Dropcam. That allows for a lot of cross-product integration. If your Nest Protect sense smoke, for example, you'll automatically be greeted with video of the situation if your home camera is connected.
The updated version of the Nest app (5.0) is now available for Android on Google Play and for Apple iOS via iTunes. Those with auto-update enabled will have the new version available shortly, if not already.
Nest Cam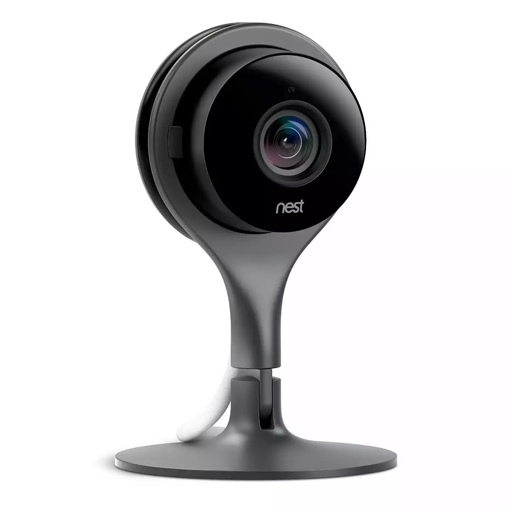 First and foremost, the company is going to phase out its existing Dropcam brand for the new Nest Cam brand. The new hardware represents an upgrade: It offers secure (128-bit) 1080p streaming video resolution and improved night vision by way of its 8 infrared LEDs. Nest is also debuting a new feature that will allow you to broadcast video directly to YouTube Live, if that's your thing.
Of course, the cam can still record to your private Nest Aware cloud if you want at a monthly fee. That also offers you access to time-lapse features and activity zone monitoring for highly targeted activity alerts. It's smart enough to tell the difference between leaves rustling in the wind and a stranger trying to break into your house.
The Nest Cam is available for pre-order today at a price of $199; it starts shipping later this month. Nest Aware offers 10-day history for $10 per month and 30-day history for $30 per month.
Nest Protect + Home Insurance Discounts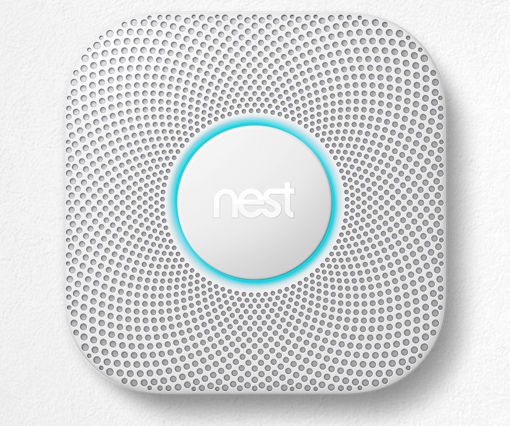 Nest's troubled Nest Protect carbon monoxide and smoke detector line is getting a much-needed refresh too. Most importantly, the redesigned detector now offers standard 10-year product lifetime and, for convenience sake, a way to silence a false alarms directly from your smartphone. You can also perform your recommended monthly checks of the device via smartphone, which – let's be honest – makes it more likely that you'll actually wind up performing them.
Nest Protect now offers the extra, added benefit of lower home insurance rates through Nest Safety Rewards. If you're a Liberty Mutual or American Family customer, you may qualify for reduced-priced Nest Protect devices and policy premium discounts. This is only available in certain states for now, so you'll want to check the Nest Insurance Partner search to see if there are discounts available where you are.
The $99 Nest Protect is currently available for pre-order. It, too, will begin shipping this month.
New Nest Learning Thermostat Features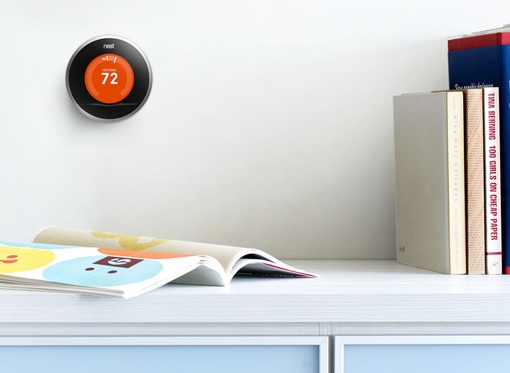 There's no new Nest Learning Thermostat hardware, but existing devices are getting new features on the software end. With new version 4.5, your thermostat can issue Safety Temperature Alerts when there's a sharp drop in temperature that could result in frozen pipes. Thermostats also display Nest Protect warnings on their screens, heightening the chance of you noticing an emergency situation. And if your home starts filling with smoke in an emergency, your Nest Protect and the Nest Learning Thermostat now work together to shut down your furnace and prevent the circulation of hazardous air.
The new Nest Learning Thermostat software 4.5 will begin rolling out today and should reach all owners in two weeks' time. Nest Learning Thermostats retail for $249, though those who sign up for Google Fiber in eligible markets can take advantage of $200 discount pricing and installation. Visit the Google Fiber website for more information on that promotion.
[Image credits: Nest]